The Faculty of Informatics of the University of Debrecen offers courses to prepare students for Microsoft's cloud-based artificial intelligence and Azure international industry certification exams. The courses, which are available both in English and in Hungarian, will help students to successfully complete these competitive international exams.
With the opening of a new examination centre, the Faculty of Informatics joined an international network comprised of 14,000 CERTIPORT centers last November, with a view to allowing students of UD to obtain internationally recognized industry certificates at the university.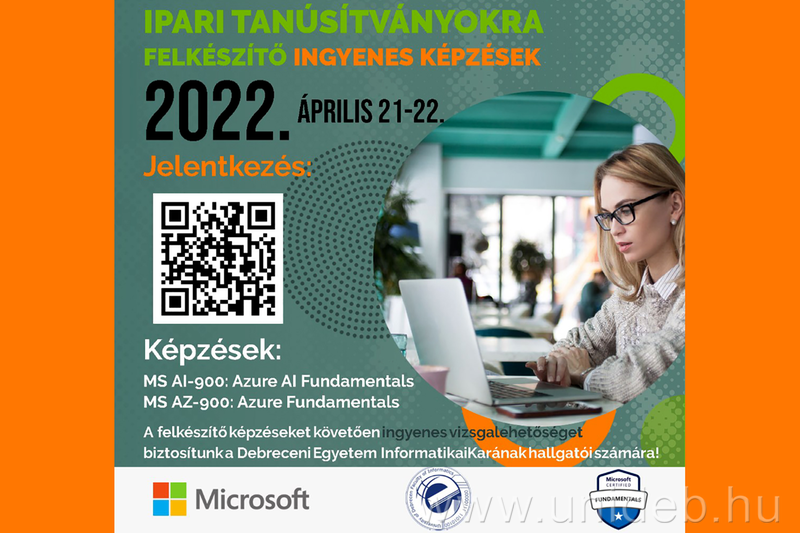 With the support of Microsoft Hungary, the Faculty will launch courses to prepare students for the MS AI-900 (Azure AI Fundamentals) and the MS AZ-900 (Azure Fundamentals) certification exams in April. In the framework of the courses certified teachers of the Faculty will help students to successfully prepare for the exams.

According to András Hajdu, Dean of the Faculty of Informatics, the Faculty, as a member of the Microsoft Artificial Intelligence Knowledge Centre, gives high priority to data science, and supports students in acquiring knowledge in this dynamically growing area.

- The courses will help students to prepare for the Microsoft cloud-based artificial intelligence (AI-900: Microsoft Azure AI Fundamentals) and the AZ-900 (Microsoft Azure) industry certification exams. These internationally recognized certificates improve students' position on the labor market both in Hungary and abroad – added Dean Hajdu.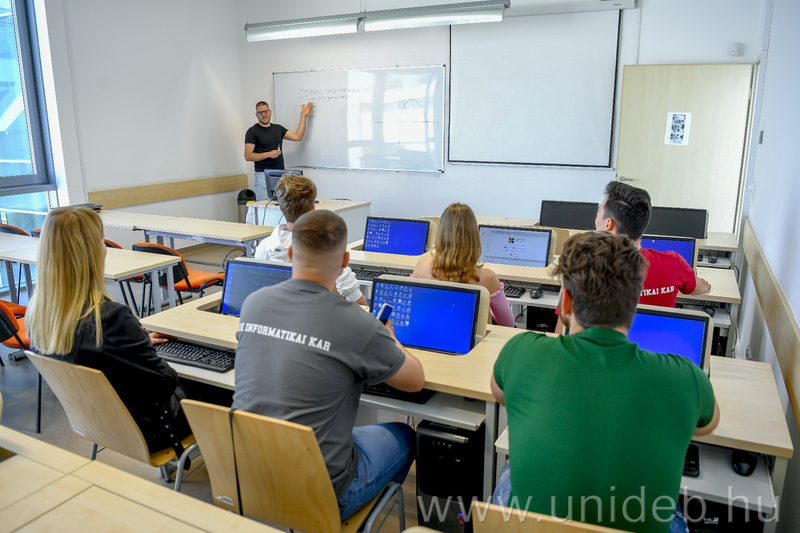 The lectures preparing students for the exams that will help them obtain the certificates will take place at the Faculty of Informatics of UD in person and online, on 21 and 22 April (Thursday and Friday), between 8:30 and 16:30.

Students can apply for the prep courses by 15 April by completing a form that is available here.

The courses and exams are available for free for the students of the Faculty of Informatics of UD, and at discounted fees for students of other faculties. For more information about CERTIPORT and the exams, please visit this website.

Press Office - BZ