Flavors of homemade delicacies and dance-house music was on the agenda at the welcoming party hosted by the University of Debrecen for the 130 international students in this semester. This year, the largest number amongst them came from Turkey, Poland, Germany, and Portugal.
As it has been traditional for the past years at our university, Nemzetközi Iroda (International office], ESN Network Debrecen, and Hallgatói Önkormányzat Külügyi Bizottsága [Foreign Affairs Committee of Student Self-Government] gave a welcome dinner to the exchange students in the venue called Aula of the Main Building of the university.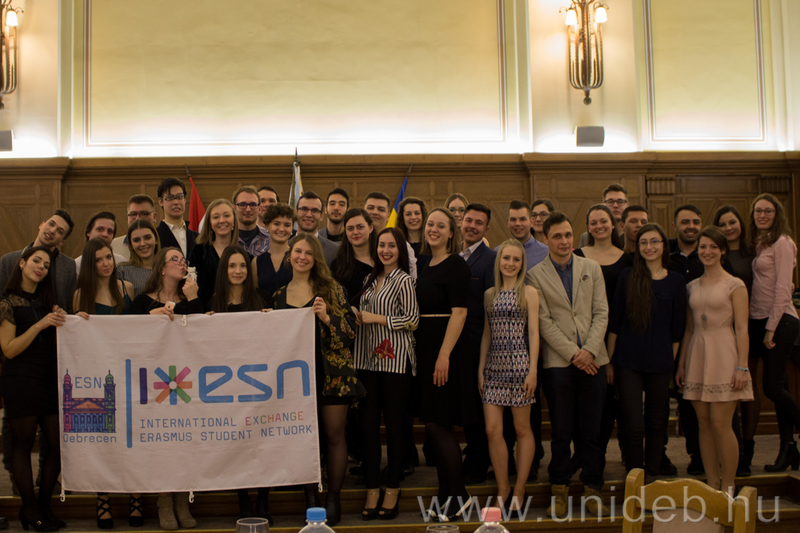 "The Welcome Dinner in the spring semester was about genuine Hungarian specialties. We prepared a new menu, which included gulyásleves [beef goulash soup] and home-made strudel, while for drinks we served domestic wine and fruit brandy," said Flóra Bajnay, the President of Foreign Committee.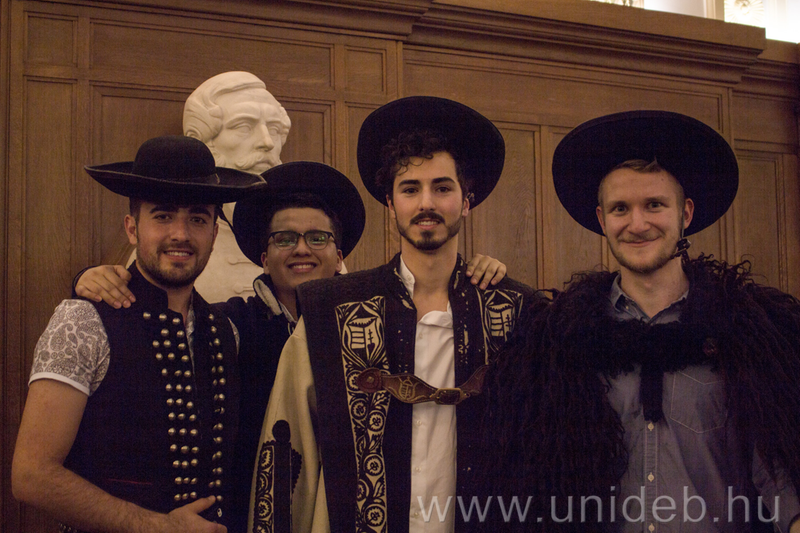 Music was provided by the band called Szeredás Együttes. Members of the band taught the students the technique of how to do the dance steps and also presented items of Hungarian traditional folk wear, while the international students could even try these latter on for fun.
Press Office