János Roszik, researcher of the MD Anderson Cancer Centre of the University of Texas will join the Lendület Genome Structure and Recombination research group of the University of Debrecen. In the framework of the Fulbright programme, János Roszik will spend three months working with the UD research group in a project that aims to study the relationship between R-loop structures and mutations that occur in tumours.
János Roszik obtained his PhD degree at UD in mathematics and computing sciences. He joined the MD Anderson Cancer Centre in 2010, currently he is an associate professor of the institution. Professor Roszik started to work together with the Lendület Genome Structure and Recombination research group five years ago. The group operates at the Department of Biochemistry and Molecular Biology of the Faculty of Medicine of UD. Dr. Roszik has worked with the UD team mainly on projects related to tumour genetics, tumour immunology and chromatin structure.


So far, six publications have been produced in the framework of the cooperation. Supported by the Fulbright programme, Professor Roszik will work together with the Hungarian research group at UD from August until late October.


- This project allows me to learn new methods, and to meet researchers and research groups in person, which may strengthen the relationship between research teams and universities. We hope that this major project will result in new scientific publications and patents, which may create opportunities for both universities to launch new research projects and strengthen their cooperation – explained Professor Roszik to hirek.unideb.hu.

This specific Fulbright project focuses on studying the R-loop structures that relate to genome instability and the operation of enzymes that produce oncometabolite.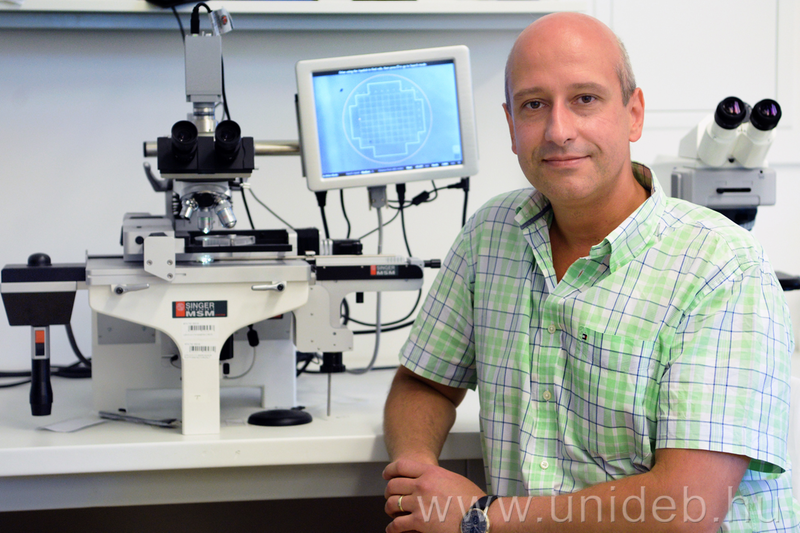 - R-loops control basic cellular processes, including the binding of transcription factors, gene expression and heterochromatin production. According to recent research findings, R-loop structures may play an important part in the development of various degenerative diseases and cancer. The unique expertise of Professor Roszik in tumour biology, bioinformatics and new-generation sequencing methods is perfectly in line with the expertise in genomics and the multidisciplinary approach of the UD lab. His presence is very important for us, as it enables a highly efficient knowledge transfer between the two teams – explained Associate Professor Lóránt Székvölgyi, head of the Lendület Genome Structure and Recombination research group.

Currently, János Roszik is the only Fulbright researcher at the University of Debrecen. In the second semester a professor from the US will join the North American Department, and a professor from the Faculty of Engineering will spend four months in the US.
The Fulbright programme is a post-graduate educational and research scholarship and exchange programme, established by US Senator J. William Fulbright in 1946. The purpose of the programme is to promote research cooperation between the US and other countries. The first Fulbright researcher from UD travelled to the US in 1983. In the following year, the first US scholar arrived in Debrecen. Student mobility programmes were launched in the mid-90s. In the first years, mainly researchers dealing with American literature visited UD. Today, researchers involved in various fields of science are involved in the exchange programme. Since 1983, more than 50 researchers and 20 PhD students from UD have spent time in the US, and 60 US researchers and 11 students have come to Debrecen in the framework of the programme.

Press Centre - CzA