The University of Debrecen and the BMW Group Gyár Debrecen have entered into a collaboration that covers professional training and research and development. The agreement was signed on Tuesday by Rector Zoltán Szilvássy and President and CEO Hans-Peter Kemser.
- When two world brands – the University of Debrecen and BMW – meet, this sends a strong message to students studying at the university. A research and development ecosystem built on sciences, as well as health care, will be created, which will increase the value of degrees obtained here. Last but not least, it is an opportunity for them to actively participate in the activities of such a large company as the BMW Group - stressed György Kossa, chairman of the board of trustees of the Gróf Tisza István Debrecen University Foundation, in his welcome speech.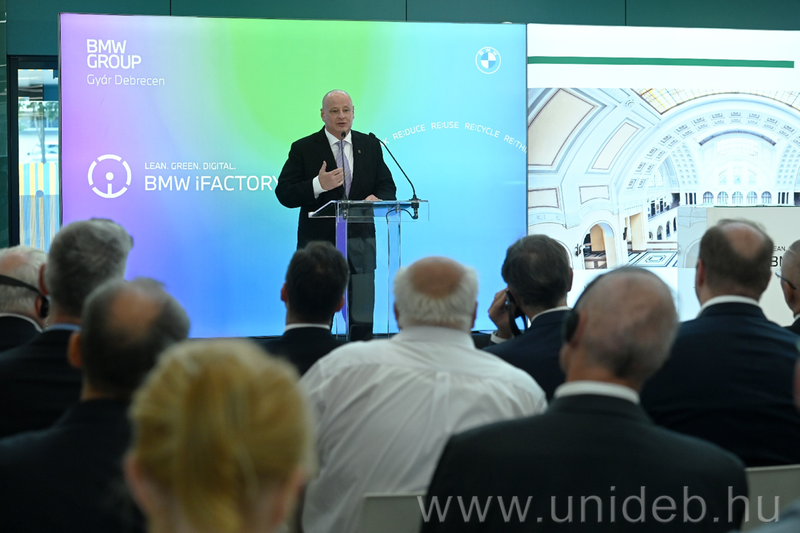 Hans-Peter Kemser, President and CEO of BMW Manufacturing Hungary Kft., called the signing of the cooperation agreement an important milestone.

- We always tell our employees that we are building the future of BMW here in Debrecen. That is why we need the best possible higher education partner. I believe that in the University of Debrecen we have found this partner with whom we can make our future plans come true. I am grateful to the university - emphasized Hans-Peter Kemser.

Rector Zoltán Szilvássy explained that the university in Debrecen offers the widest spectrum of education in Hungary, so the institution has a great deal to offer BMW in the fields of education, training and innovation.


- It is a strategic partnership. We have high hopes for this cooperation, and the fact that it is sealed in a contract today is a special privilege and pleasure for us. I hope that many more will follow this, added the rector.

László Papp, mayor of Debrecen, said in connection with the signing that the agreement is one of the most forward-looking collaborations.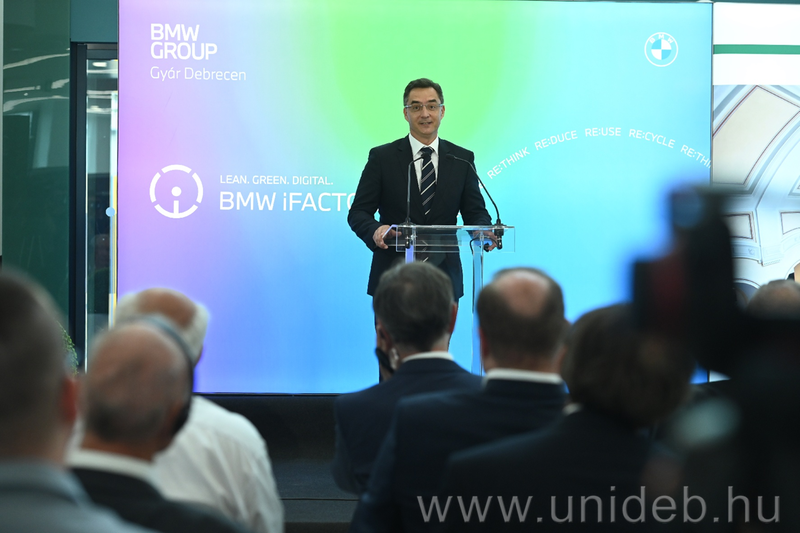 - One of its important messages is that the city has two very strong allies - the University of Debrecen and BMW - in the struggle aimed at keeping talented young people here, the mayor said.


The cooperation agreement was signed by Zoltán Szilvássy, Rector of the University of Debrecen, and Hans-Peter Kemser, President and CEO of BMW Manufacturing Hungary Kft.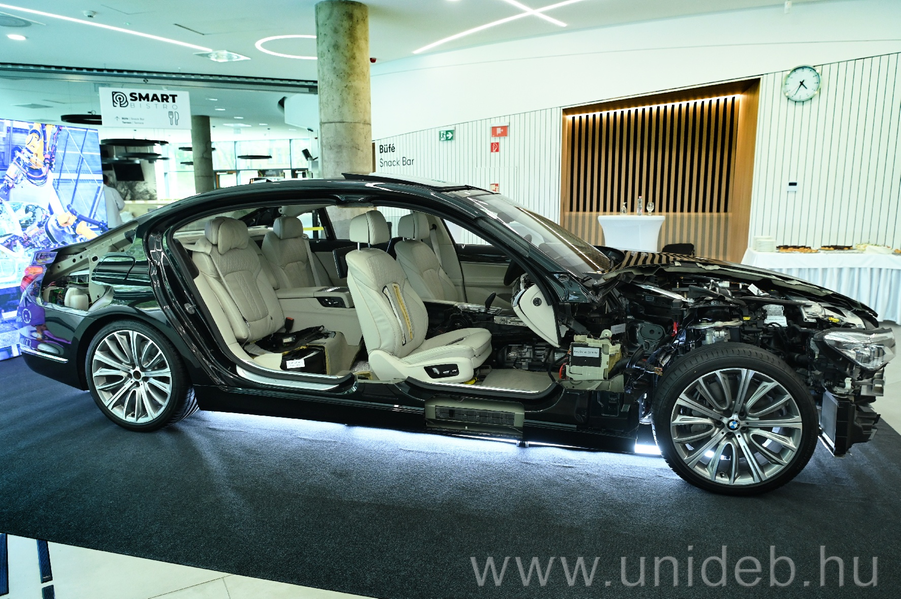 The company's donation, a section of BMW's top model, which will support the training, was also unveiled at the ceremony. Through the section, students of engineering will gain a unique insight into the future, operation and complexity of the car, enriched with a systems approach and practice-oriented technological knowledge. Soon, a high-end iX model will be in the possession of the university, which will be exhibited at the institution's events in the future.  
Press center - CzA