According to a group of researchers from the University of Cluj-Napoca, tracking the movements of human eyes may turn out to be a useful diagnostic method for treating a number of diseases of nervous origin in the future. The experts gave an account of the progress of their research project by delivering a presentation at the series of events Brain Research Week hosted by their colleagues of the University of Debrecen.
There are more and more experts in the fields of marketing as well as web and product development who are engaged in tracking the movements of human eyes, including aspects like where our gaze is directed in certain situations, how hard we focus, how our pupil size changes and how much we blink. The information obtained in this way about attention, confusion and emotional states can be used pretty well, among other things, when simplifying internet searches, enhancing the shopping experience available in web shops, making software easier to understand and improving user profiles.
"The observation of eye movements is an increasingly common examination method in neurology. It seems that, in the case of numerous diseases, such as attention disorder and dementia, it can be a very useful method of examination," said Irina Maria Vlad, a neurologist at Iuliu Hatieganu University of Medicine and Pharmacy in Cluj-Napoca, in her presentation given at the event of the Brain Research Week series in Debrecen, which was held on Friday at the venue called Sesztina Villa operated by the University of Debrecen.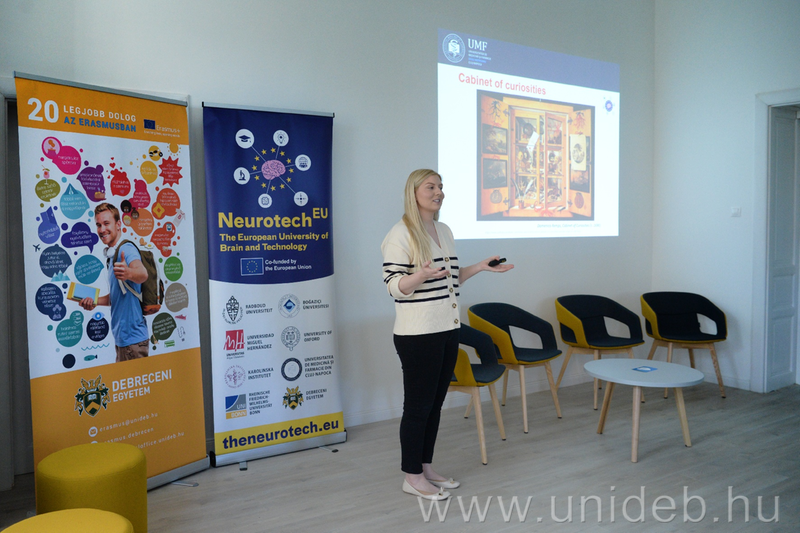 At the event organized by the Department of Anatomy, Histology and Embryology of the Faculty of Medicine of the University of Debrecen, researchers participating in the international university cooperation NeurotechEU, which aims to develop neurosciences and make their results widely known, gave a total of five lectures in English open for the general public.
Irina Maria Vlad said that her five-member research team was still in an experimental phase of tracking eye movements at present. She also presented what technologies would be necessary for this project as well as for the evaluation of the data obtained.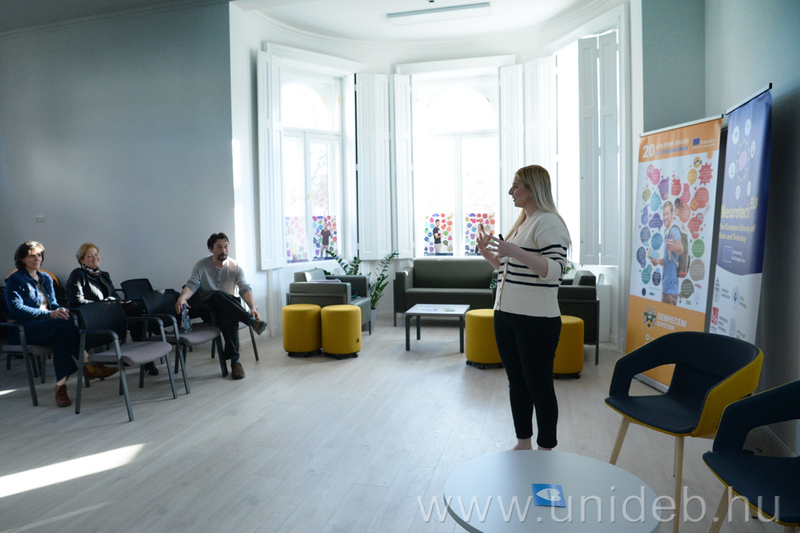 "We primarily focus on how the progression, change and response to therapies aimed to treat certain neurological diseases can be tracked by observing eye movements. Among other things, we plan to involve IT specialists and engineers who could help implement the necessary technical developments," she explained.
Irina Maria Vlad added that she found it extremely useful that, within the framework of the NeurotechEU cooperation, it was also possible to establish cooperation with other European researchers conducting similar research in order to share findings and experiences.
At the end of the program, several specimens of brain plastination, originally prepared for educational purposes, were also presented.
Press Center – OCs