Foreign students who arrived for the autumn semester were greeted with traditional Hungarian food and drinks, as well as with a folk dance show at UD on Friday.
This year, 147 foreign students chose UD in the framework of various mobility programmes. Their orientation and integration is helped and supported by the Committee on Foreign Affairs of the Student Self-Government of University of Debrecen, the Erasmus Student Network Debrecen and the International Office.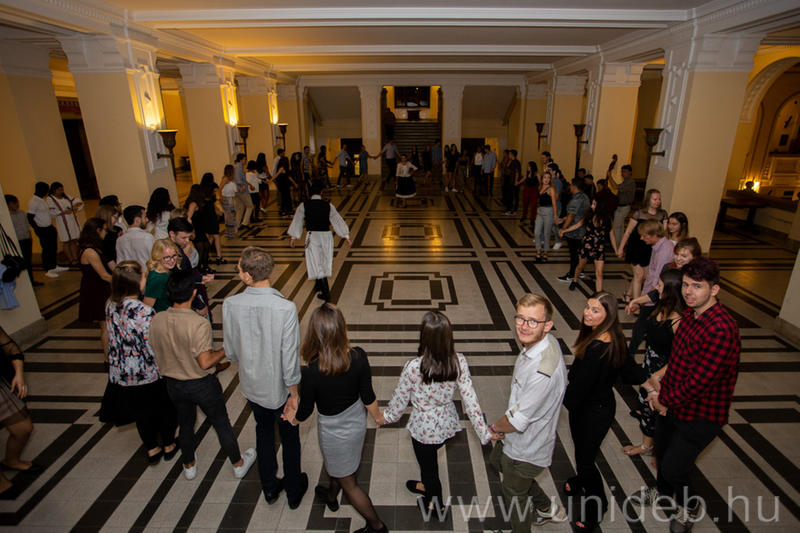 In the course of the orientation week, newcomers will get to know the town, the university, Hungarian cuisine, songs and dance.