A student of the Faculty of General Medicine of the University of Debrecen achieved an outstanding result in the Polish capital at the international congress of medical students conducting research. Mihály Székely, who is a member of a research group in Debrecen working on the fight against tumors, won in his own section.
Effects of mutation of a nuclear regulatory protein have on tumorigenesis -  was the topic of a lecture by Mihály Székely, a fourth-year student at the Faculty of General Medicine of the University of Debrecen (DE ÁOK), presented  in the Basic Research and Preclinical Sciences Section of the Warsaw International Medical Congress. A total of 17 medical students from various regions of the world presented their results, and the expert jury deemed the presentation of the young man from Debrecen to be the best.    
Mihály Székely told hirek.unideb.hu that he has been conducting his basic research for three years in a six-member working group led by Beáta Lontay, associate professor of the Medical Chemistry Institute of DE ÁOK. It is their expectation   that the mutation of the protein in question can be used as a diagnostic marker in the long term.

In addition to the Basic Research and Preclinical Sciences Section, lectures were given in 31 other sections at the Warsaw congress, of which the ten best speakers were invited by the organizers to present their discoveries at a plenary session involving prominent medical professors. In this section, Mihály Székely received a special award.

- It was a great honor for me to be able to present the results of our research to an audience of experts from different parts of the world. I consider the special award a serious recognition, and look at it as a serious incentive to continue work, he added.

Supported by NeurotechEU, Mihály Székely spent two weeks in Berg en Dal, the Netherlands, last September at the Donders Cognition, Brain and Technology Summer University, where he enrolled in nine courses together with students from other European countries. They were primarily concerned with modeling the connections between certain parts of the brain. Thanks to his experience as a mobile game developer, Mihály Székely and his team successfully applied an algorithm tested on a classic video game, following the operating principle of the hippocampus of the human brain. The project was awarded second place.

- I also listened to 21 lectures and participated in 9 trainings in the Netherlands. In the second week, working in groups, we were tasked with solving a project assignment, and with presenting the results on the last day. This school greatly helped my professional development and contributed to the expansion of my network of contacts, he explained.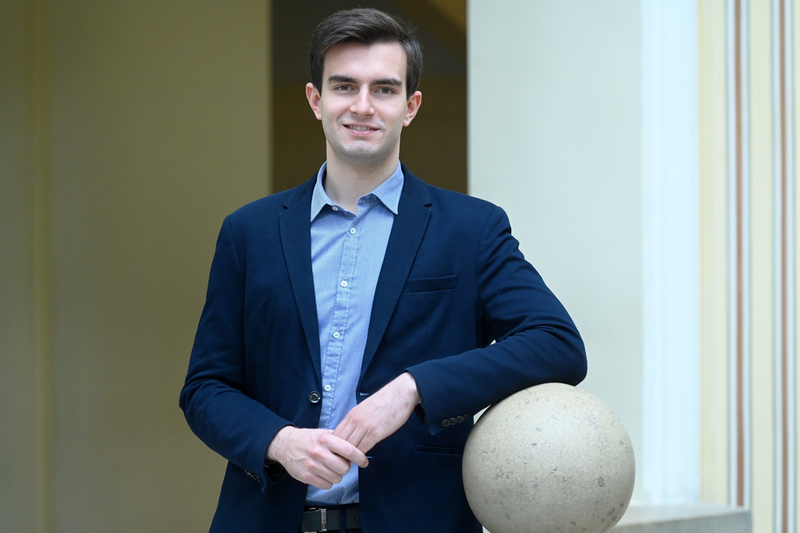 The medical student is also an active member of the NeurotechEU Student Council. The student council is now primarily focused on the NeurotechEU event in Stockholm on May 31st and June 1st, where students from universities participating in international cooperation will work together for 48 hours to solve a specific problem. The topic, which has not been precisely defined yet, will be related to mental health. The event will also be attended by Lídia Gömöri, board member of the NeurotechEU Student Council and fifth-year medical student of DE ÁOK, together with Mihály Székely. Lídia Gömöri recently performed excellently at the National Science Student Conference, which we reported on here .
 
Press Center - OCs