Participants of a 5-day summer school launched at UD on Monday can learn about preparations required before the electron microscopy studies of tissue samples and about how to manage the related practical problems. The course, which was organized by NeurotechEU, an international university cooperation programmed, is attended by 14 students from 9 countries, as well as laboratory professionals and assistants.
Organized in the framework of the Erasmus+ Blended Intensive Program, the Summer School on Electron Microscopy Sample Preparation started last week with a 3-day online training program, and continues this week in the Electron Microscopy Laboratory of the Department of Anatomy, Histology and Embryology of the Faculty of Medicine. The language of the course is English.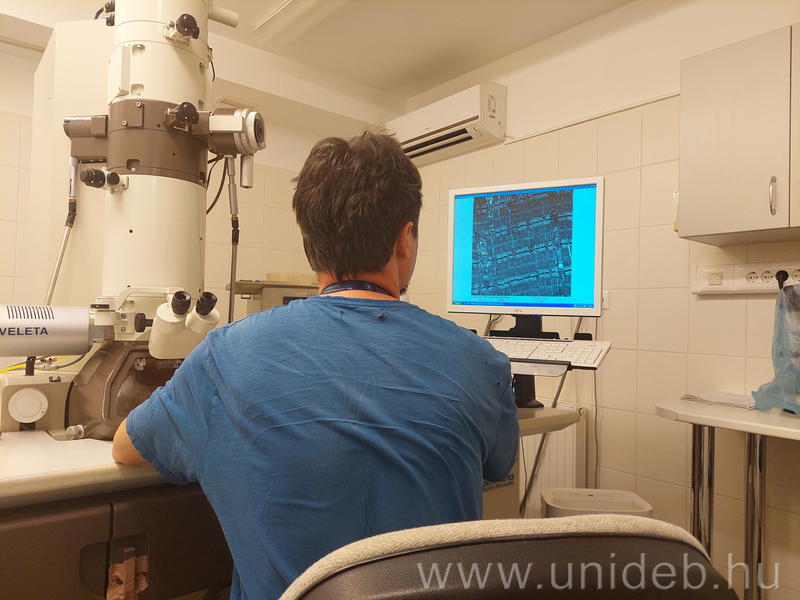 The 14 students represent 9 countries, arrived from NeurotechEU member universities, and attend BSc, MSc or doctoral programs in the field of neurosciences and/or medicine. Technicians and specialists working in electron microscopy laboratories are also among the participants.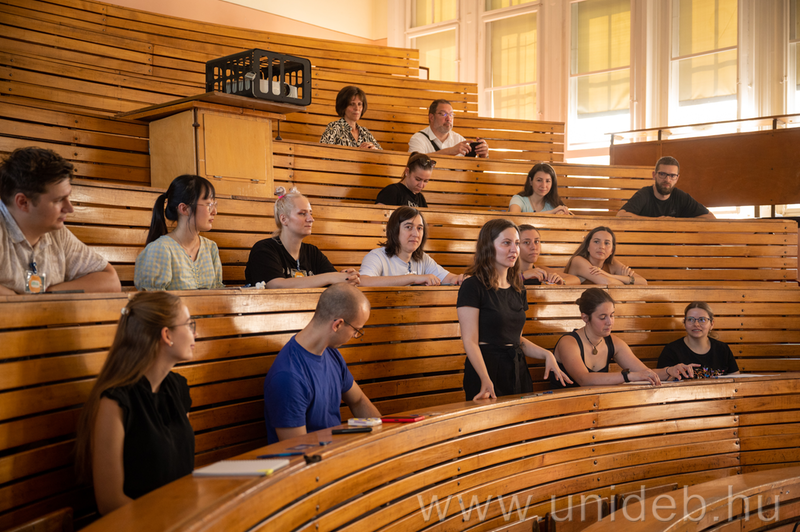 During the technical training, participants can observe fixation methods, sectioning with the ultramicrotome, osmification, dehydration, embedding and mounting. One day of the program is dedicated to manual and automated serial ultrathin section cutting. Participants also learn about how to recognize basic neuronal and glial structures on EM images.

- Summer schools offer great opportunities for students and young researchers. This summer school is a huge recognition of the achievements of UD researchers, and conveys the message of the community working in this field that it is worth studying here – the dean of the Faculty of Medicine highlighted at the opening event.

Dean Mátyus added that UD had hosted summer schools in various fields of science for nearly 25 years. Participants who meet at these courses often become friends.
- This is a practice-oriented course, as the preparation of samples for electron microscopy studies is a time-demanding and complicated process. Only a few institutions provide practical training in this field in Europe, which makes our summer school a gap-filling course. We have highly experienced technicians, who can transfer very useful knowledge to participants – Péter Szűcs, head of the Department of Anatomy, Histology and Embryology of the Faculty of Medicine, told hirek.unideb.hu.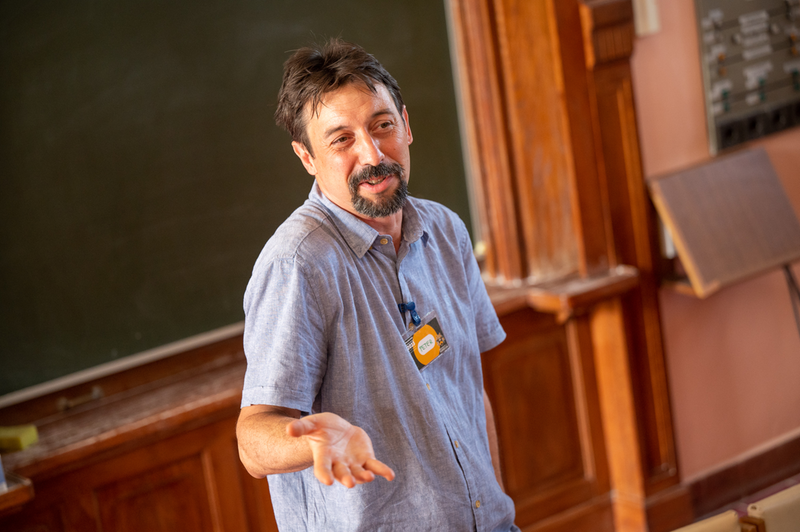 Péter Szűcs pointed out that participants could work with state-of-the-art equipment, including a new-generation electron microscope, which was suitable for making serial cuttings and was used on a daily basis.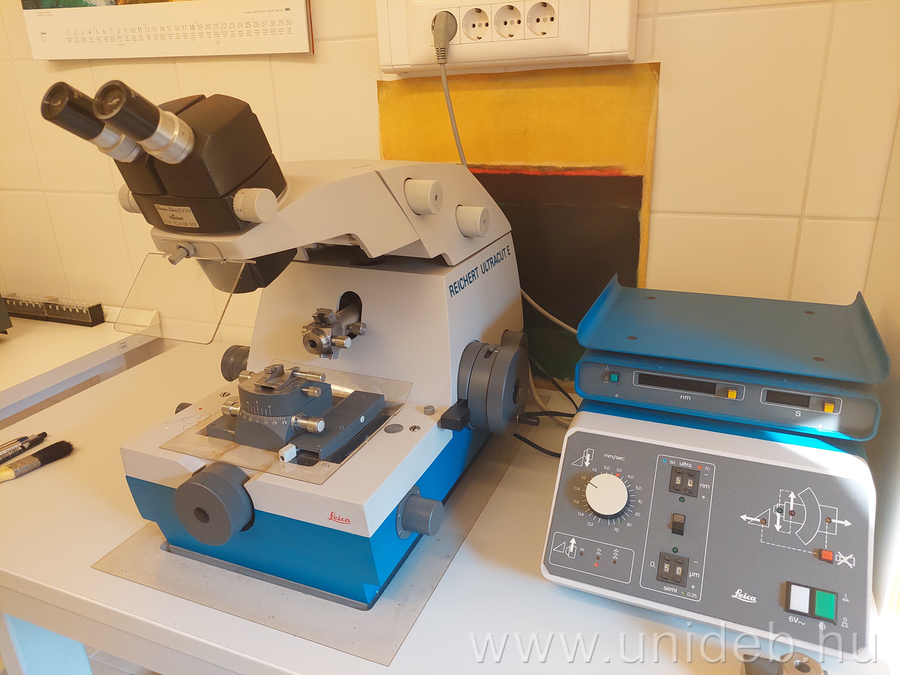 As part of the program that will end on Friday a short conference was held in English on the results of the NeurothEU cooperation project at the Sesztina Villa.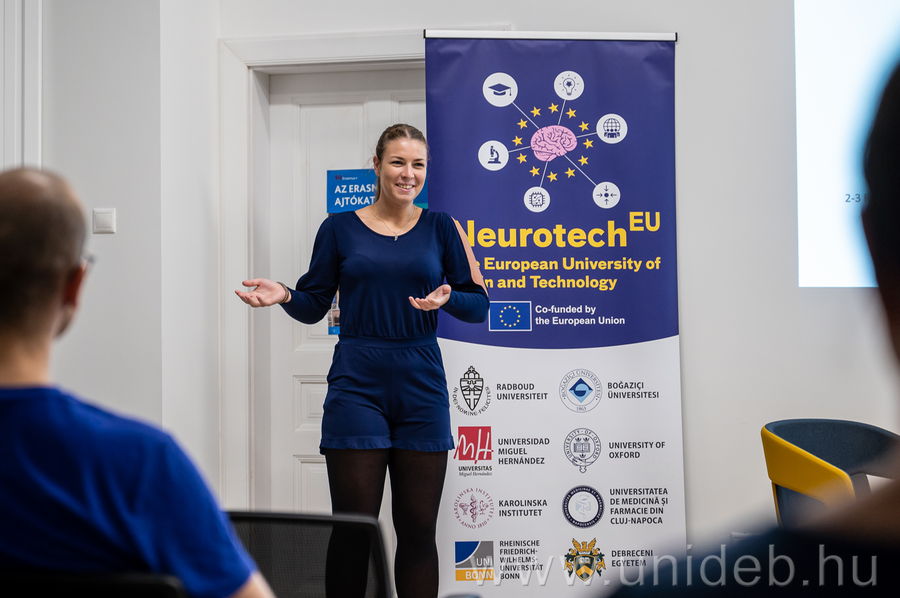 In the academic year 2022/2023, this has been the third Erasmus+ Blended Intensive Program (BIP) at UD. As for the next academic year, UD has already won an Erasmus+ grant for organizing four more BIP's.

Press Centre - OCs