GE Reports has recently published an account of the European application of a special methodology developed by the world-famous Massachusetts Institute of Technology and called Catalyst, as well as of the role of the University of Debrecen and GE Healthcare in the relevant program.
The University of Debrecen joined the ranks of EIT (European Institute of Innovation and Technology) Health, the European health knowledge and innovation community. It was announced at the Brussels-based meeting of the organization held in December that UD and the Budapest center of GE Healthcare would be the first in Hungary to participate in the European accommodation of the Catalyst methodology of Massachusetts Institute of Technology (MIT), a leading technical university in the world.

"While trillions of dollars are spent on medical and pharmaceutical research every year, many simpler problems go unmet. Within the standard frameworks of academia or entrepreneurship, it can be difficult to address broad areas of need such as this with innovative solutions," says the article.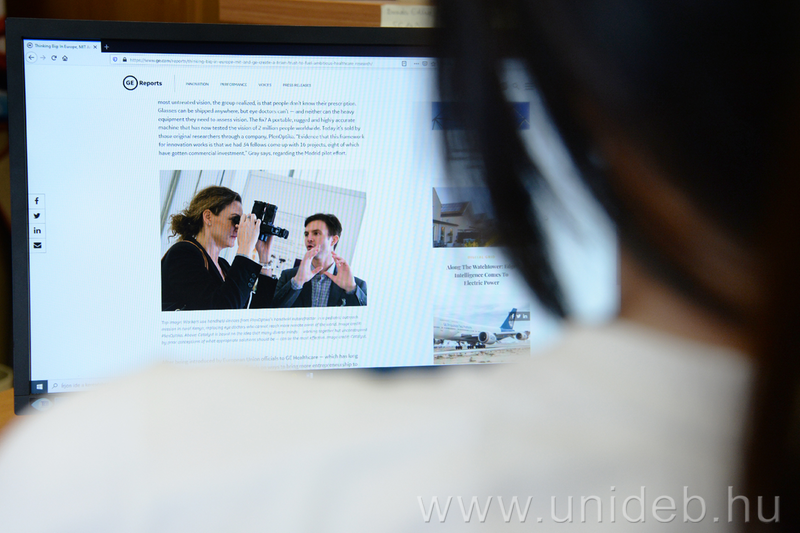 "For researchers, it's really risky to do something that's outside your niche. And every entrepreneur knows, it's hard to do something different," says Martha Gray, a medical engineering professor at Massachusetts Institute of Technology.

That is exactly why MIT – along with GE Healthcare and three European medical universities, including the University of Debrecen – is forging a new approach to research. Their aim is to enable academic researchers and industry to work together and take these risks to create new paths and develop new solutions to crucial health problems. For this purpose, Professor Gray and her colleagues have developed a research framework called Catalyst. It is based on the idea that experts from a variety of diverse fields – working together but not constrained by prior concepts of what appropriate solutions should be – can be the most effective.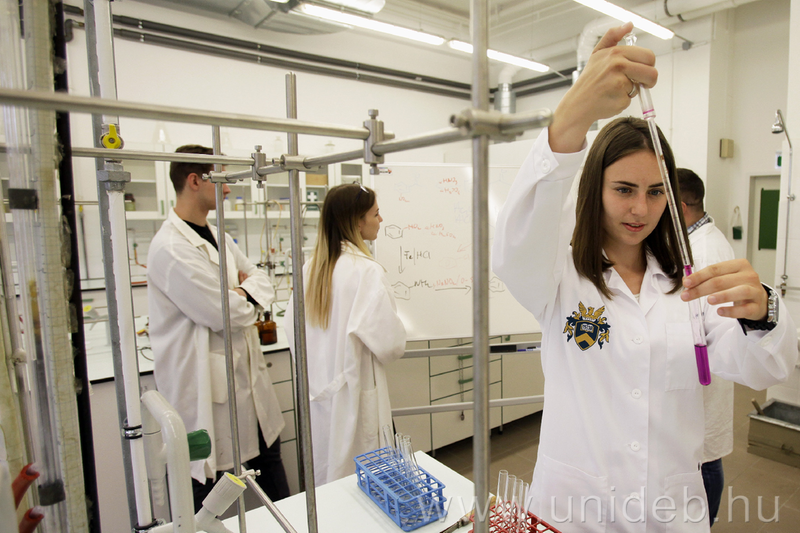 Hub universities for the program are Spain's Universidad Politécnica de Madrid, Germany's Friedrich-Alexander-Universität Erlangen-Nürnberg and Hungary's University of Debrecen, which has been a GE research partner for two years. Zoltán Szilvássy, Rector of the University of Debrecen says that the driving force behind innovation is need-based research in harmonization with industrial companies.

"For us, this is a marvelous opportunity to develop a new machine or a new solution and get the original idea commercialized much faster than the traditional way of thinking and doing research," says Endre Ascsillán, GE's head of central and southeastern Europe government relations.

For a start in the framework of the Catalyst program, a group of academic and corporate experts identifies focus areas for innovation, which stage is then followed by the recruiting and funding of researchers from all sectors of medical research, including university professors and postdoctoral researchers. Finally, by using input from a variety of academic and corporate advisors, they can first focus and concentrate, and then process the most promising ideas.

Find the full text of the relevant article at the GE Reports website.

Press Office