Ticket sales have begun for FőnixFitt, an event that promotes sports, physical exercises, workout and their role in health preservation. At the event, experts from the UD will offer classes in preventive workout, while the best fitness coaches will be conducting physical exercise sessions.
FőnixFitt 5 would constitute an important meeting of science and practice, as it was announced at the press conference about the non-competitive sports event, in the framework of which the latest trends and forms of physical exercise would also be introduced.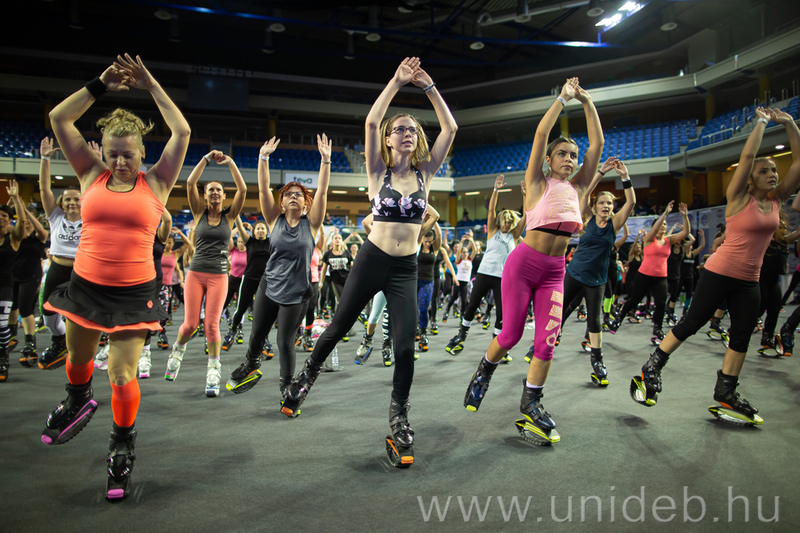 According to Tamás Dékán, Managing Director of a Magyar Sport- és Életmódfejlesztő Klaszter [Hungarian Sports and Lifestyle Cluster] and Project Manager for FőnixFitt, this event will guarantee the same level of quality that the audience will have got accustomed to before, and offer an even more diverse and colorful program. 

"After skipping a year, it is our intention to make our program even more colorful this time. We wish to emphasize the importance of healthy lifestyle and regular exercise with the help of workout experts, the best fitness coaches in Hungary and exhibition stands offering the greatest variety of related choices. You will surely find the types of exercise that will prove to be the best for you, while you can collect practical information concerning these at the exhibition stands," said the Project Manager.

At the press conference, Vice Mayor Diána Széles highlighted the dominant role of our city in sports in general and in the investments supporting the development of non-competitive grassroots sports initiatives. András Becsky, Managing Director of Debreceni Sportcentrum, underlined the importance of paying more attention to leisure sports and healthy lifestyle among the broad range of successive competitive sports events hosted in Debrecen.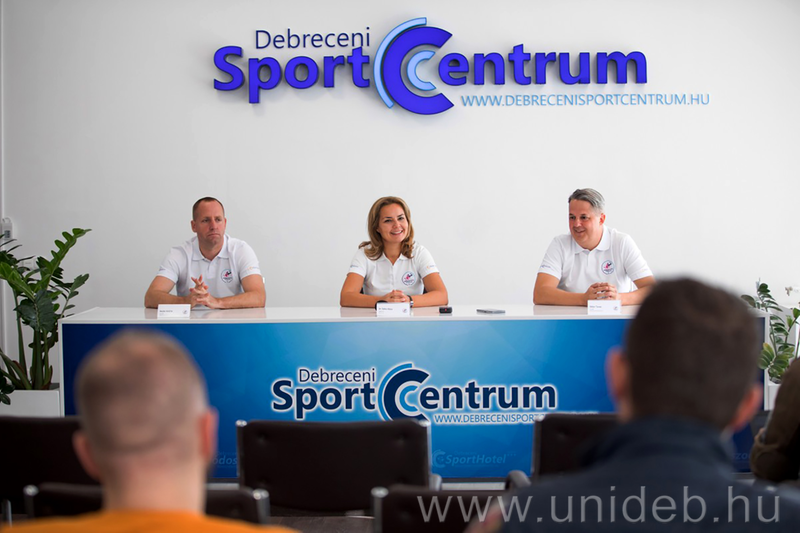 On behalf of the University of Debrecen, the employees of UniFit Fitness & Gym Center, the fitness center of the University of Debrecen, as well as those of Sportdiagnosztikai, Életmód- és Terápiás Központ (SET) [Sports Diagnostics, Lifestlye and Therapy Center] and Debreceni Egyetem Sporttudományi Koordinációs Intézete [Institute for Sports Sciences at the University of Debrecen] will all be present at FőnixFitt 5.

All these specialists and professionals of the University of Debrecen in the fields of sports science and health will be looking forward to share information with those interested in lectures on preventive workout and practice physiology, physical health checks and screening, consultancy and useful health preservation tips.

At the event, the best Hungarian fitness coaches and personal trainers, including Alexandra Béres, Gabriella Bánkuti, Erika Czégel, Enikő Péntek, Tímea Sifter and Rezső Tatarek will instruct the participants to move their bodies during sessions conducted from the stage.

Ticket sales have been launched already. You can purchase your tickets before November 8 for HUF 1990, following which you would need to fork out HUF 2490 for the same.

The full-day mass grassroots sports event will be hosted jointly by Magyar Sport- és Életmódfejlesztő Klaszter, the founder of which is the University of Debrecen, and Debreceni Sportcentrum Kft. on January 8, 2022.

Press Office