It is for the 20th time that the International Relations Committee of the Student Government opened the gate wide for students of the University of Debrecen. The slogan of this year's Mobility Fair, "Take the First Step", is not accidental.
Thanks to the 24 exhibitors at the Mobility Fair held on 2 October, in the Main Building of the University, students could find out about scholarship and job opportunities, study trips, internships and volunteering opportunities abroad.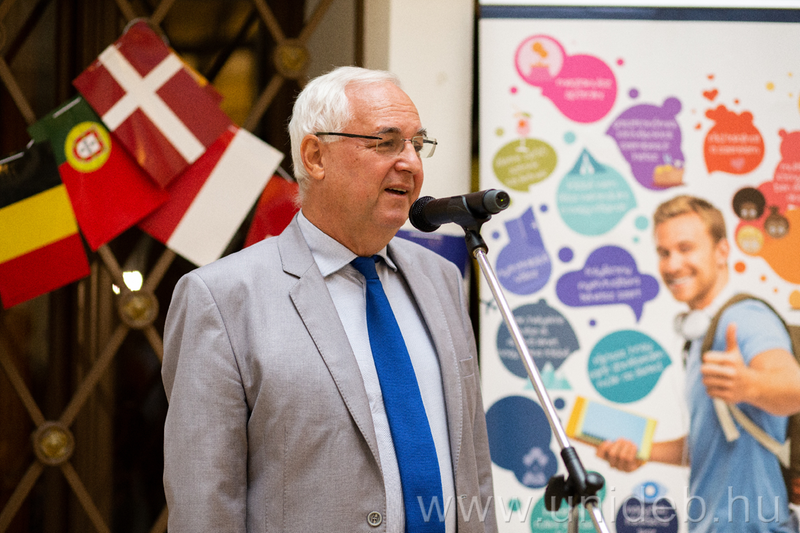 "Students in search of knowledge come to the University of Debrecen from more than 100 countries, and it is important for us to also provide Hungarian students with an opportunity to experience studying and working abroad. This event has been contributing to that aim for many years," said Elek Bartha, deputy rector for academic affairs, in his opening address.
Orsolya Jánosy, head of the International Office at the University of Debrecen, talked about the structure of the Erasmus and Campus Mundi scholarships, and emphasised that approximately 300-350 students go from the university to the countries of the Erasmus programme, as well as to partner countries to participate in internships or study abroad programmes. The main objective of the Mobility Fair is to ensure that as many students as possible find out about these opportunities.