The new software in the equipment pool of the Faculty of Informatics at the University of Debrecen is routinely used in research and development related to autonomous vehicles and artificial intelligence. The special piece of equipment inaugurated on Thursday will assist the vehicle research activities of the institution, which are of strategic significance.
Speaking on behalf of the University of Debrecen, Vice Rector for Technical Innovation and Program Development Piroska Ailer underlined that research efforts related to self-driving vehicle technology could open up new vistas both in program development and in establishing a higher degree of transport efficiency and safety.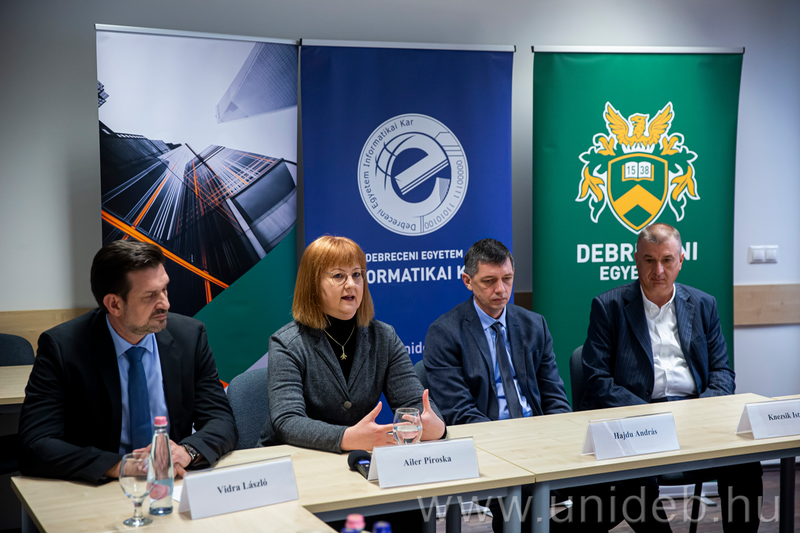 "Establishing contacts with the representatives of automotive investments in our region, we have selected the focal areas among the program and research development fields at the University of Debrecen in which the institution could efficiently activate itself. One of these central issues seems to be autonomous vehicles and driving. At the Faculty of Informatics, we have involved the topic of self-driving or autonomous vehicles into academic research and activities based on the results and findings of research on artificial intelligence and image processing. We would like to ensure that road transport could be made safer, for which we would need technical solutions prompted and established with the help of research. According to our expectations, the acquisition of this server may facilitate our efforts to implement software development to be then installed into vehicles. Naturally, we also wish to incorporate our practical experiences into theoretical and academic education," said the Vice Rector.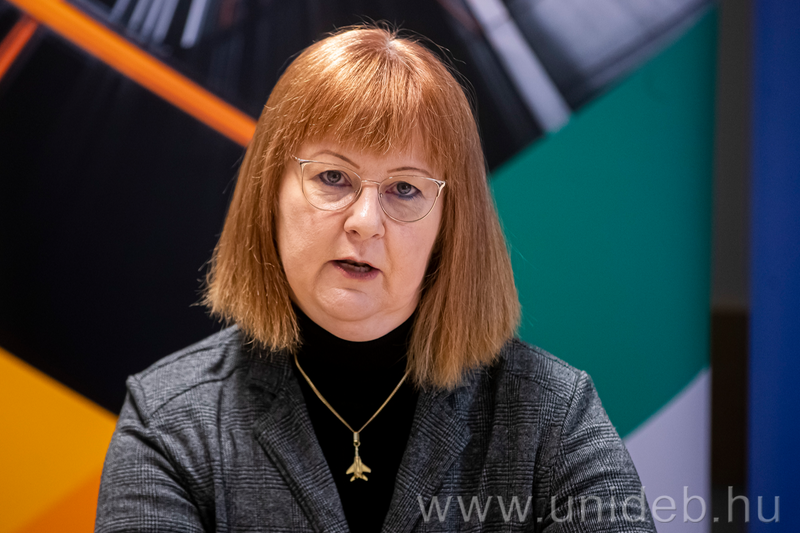 "Autonomous vehicles may soon and significantly transform the image we are used to about driving today," said István Knezsik, President of Autós Nagykoalíció [Vehicle Grand Coalition].
"Self-driving vehicle technology means the combination of driver assistance systems, and it is available in almost every new automobile these days. There is even an EU regulation for ensuring this. The time will surely come when the number of vehicles compatible with the fast-spreading 5G network will multiply but we should try and introduce the necessary legal environment required for this change before it is too late. Self-driving technologies significantly assist drivers. If there is a lane departure warning system or an adaptive cruise control function in a vehicle, driving can be a lot easier in heavy fog, for example, as accidents may be effectively prevented. At the same time, however, as long as choosing the right speed for the vehicle is up to the drivers, safety will still be a matter of our personal responsibility," said István Knezsik.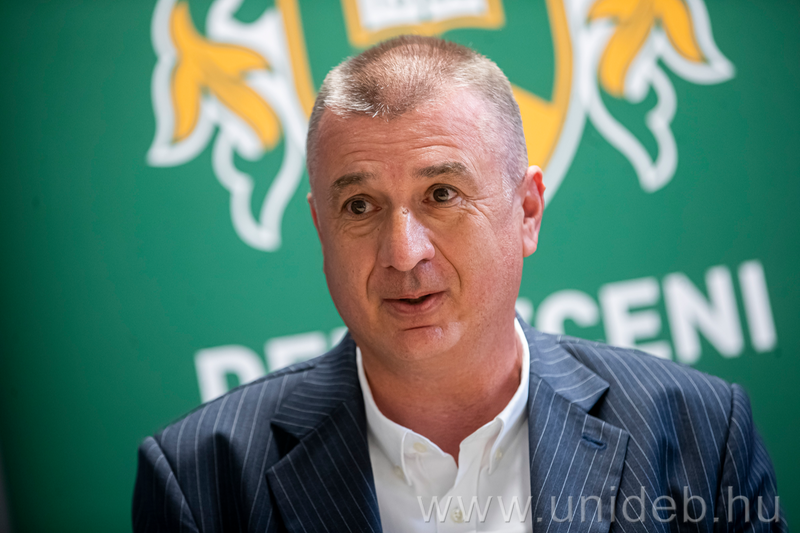 András Hajdu, Dean of the Faculty of Informatics at the University of Debrecen revealed that research on data science and artificial intelligence at the FI had taken considerable momentum recently as a consequence of which several programs that had been launched in relation to autonomous vehicles would still be running at present.


"There is a significant degree of market, industrial and social demand around for solutions applying artificial intelligence. Thus, we need a platform that makes AI processing quite flexible. The server may facilitate the provision of the autonomous vehicles examined at the university with self-driving functions as well as the processing of AI-based sensor data coming from the smart city sensor networks. There will be a chance for us to implement virtual and model-based physical data analyses simultaneously and to compare the results," said the dean.

The Nvidia DGX server has been installed into the server room of the Faculty of Informatics and tested during the past couple of weeks by the company Delta Systems Kft. The Managing Director of the company, László Vidra, shared the following details with us: the new universal tool can interface with various tasks concerning artificial intelligence, primarily serving research objectives related to self-driving technologies, and can also store and quickly process a huge amount of data at the same time.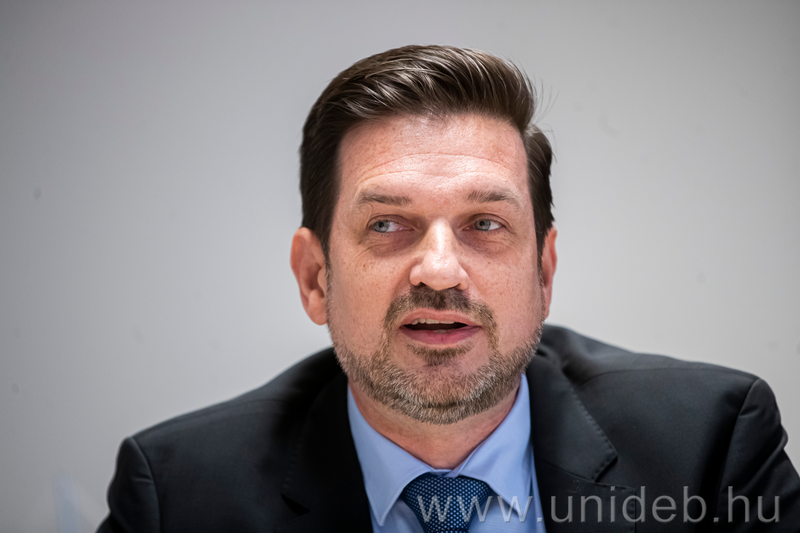 "Our objective is to integrate a software and hardware environment that we need in order to implement innovative projects. This server will "serve" exactly the same purpose. NVIDIA DGX A100 is a universal system that provides an infrastructure capable of AI processing that is well beyond traditional approaches by integrating state-of-the-arts platforms such as Slurm, Kubernetes, NGC and AI libraries, thus making AI processing flexible. It unites the currently available technologies in a unique fashion and provides not less than 5 petaFLOPS AI performance in a 6U shaped standard server size by ensuring the service of the modern learning models with high GPU memory requirements up to 640 gigabytes at the same time," said the Managing Director.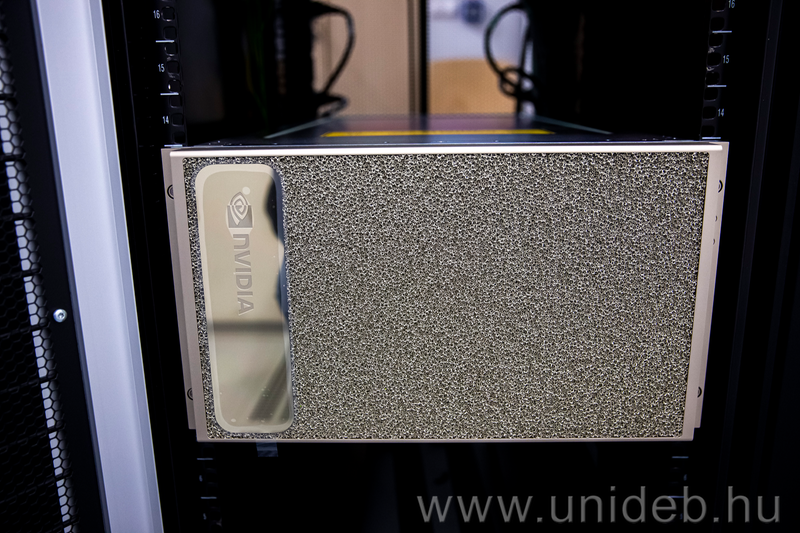 The NVIDIA DGX A100 server has been installed in the server room of the Faculty of Informatics and, according to the plans, it will be used first in vehicle research and then in medical and agricultural research based on artificial intelligence.

Press Office