National Instruments Hungary Kft. (NI) has again decided to support the technical and scientific education of UD, this time by donating HUF 15 million. The delivery ceremony of the LabVIEW Multisim software licence took place on Tuesday at the Faculty of Engineering.
With this tool students can practice, even at home.
– The university and the company have been working together since 2001, and their cooperation has been fruitful for both students and lecturers – said Zoltán Bács. The chancellor of UD highlighted that NI has supported UD from the very beginning, and expressed his hope that this cooperation would be soon recorded in a strategic agreement.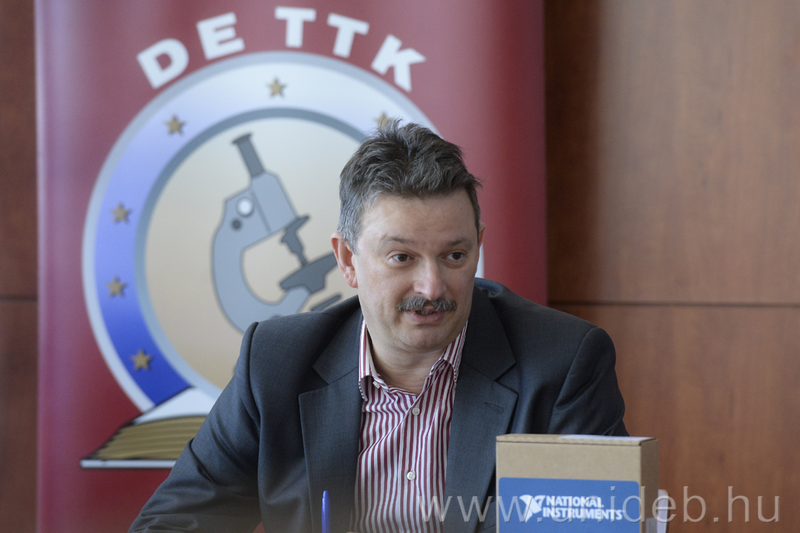 - In the framework of our cooperation, and besides our joint R&D work, the off-site department of the Faculty of Science and Technology dealing with electrotechnical manufacturing and measuring technology operates at a facility of NI. Professionals working at the company are also involved in education, ensuring high-quality, practice-oriented work – pointed out Sándor Kéki. The vice dean added that the company has supported the university with equipment worth HUF 60 million in the last three years.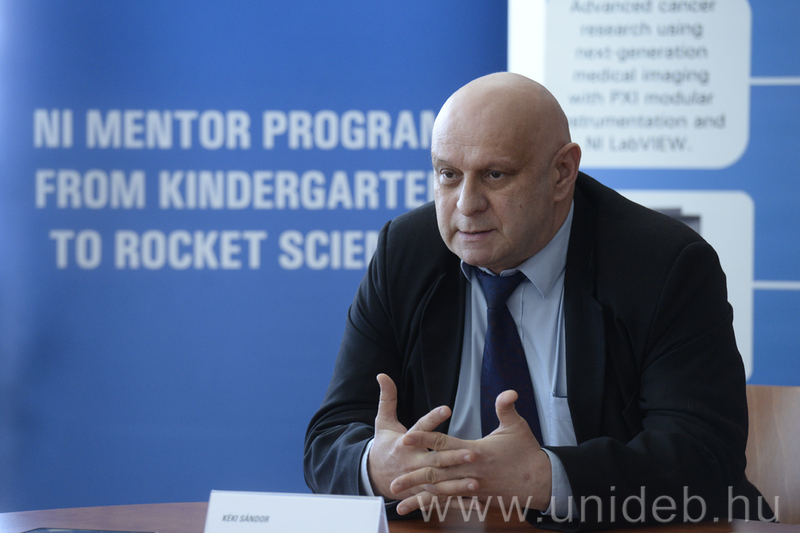 Since its establishment 18 years back, NI Hungary Kft. has become one of the key employers and R&D bases in the region. The company has over 1,400 employees in 13 different areas. Most of them have university degrees, many completed their studies at UD.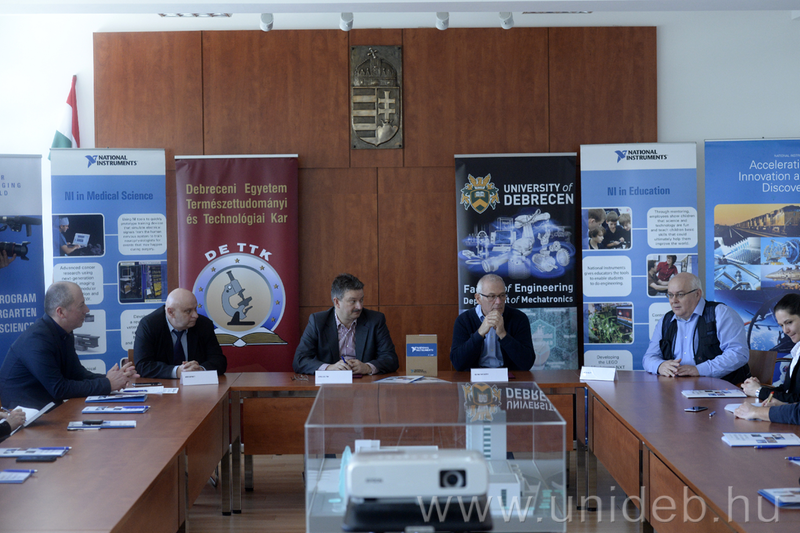 – The LabWIEW Multisim software supports the technical and scientific academic programmes. Among other things, it allows students to design and test circuits without having to build them – explained the practical benefits of the donation László Ábrahám, managing director of NI.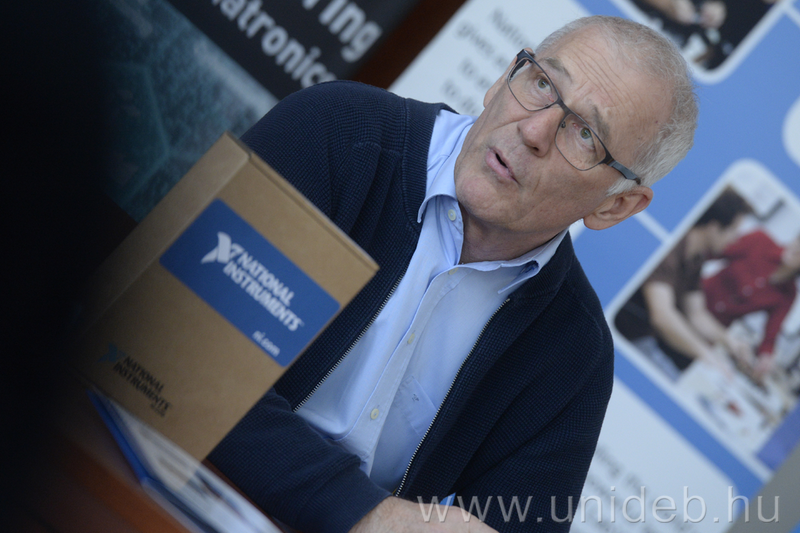 - This donation provided UD with a device that represents cutting-edge technology – said Géza Husi. The vice dean added that this pendrive and the information on it offers knowledge that the industry expects from fresh graduates.
Press Office