The Faculty of Informatics of UD provides students with up-to-date knowledge in data science and artificial intelligence, opportunities to obtain industry certificates, and a good chance to land a job after graduation. The applicants can choose from three bachelor, five master and an undivided programmes. This year the Faculty launches a master's course in data science.
The Faculty of Informatics of UD is still highly popular, with an increasing number of Hungarian and international students. Currently, about 2,500 students are educated at the Faculty, of which 600 are from abroad. Besides high-quality education, first-year students can also expect vivid university life, and a multinational environment, where they can improve their English language skills as well.

Debrecen, which is the centre of the region, has made huge progress in terms of industrial activities in and around the town. Obviously, the IT sectors play an important part in this process. The Faculty of Informatics seeks to satisfy the demands of the industry by providing students with up-to-date knowledge.
- The Faculty plays an important part of the education of IT professionals. We equip our students with up-to-date knowledge and, most importantly, enable them to study in a multidisciplinary environment. Debrecen offers many opportunities in multiple sectors, including informatics. The Faculty offers marketable knowledge. We are in close contact with industry partners, who contribute to the education of IT students. Data science and artificial intelligence are two important domains, which are in the centre of attention in many countries. We have to follow the developments in these areas in order to provide our students with all the knowledge they need – pointed out András Hajdu, dean of the Faculty of Informatics.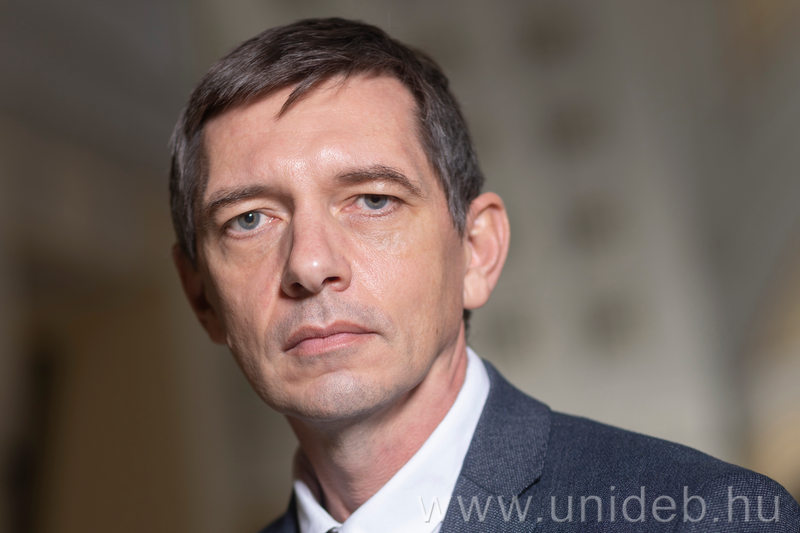 Applicants can choose from three BSc courses: Business Informatics, Computer Science Engineering and Computer Science. They will learn about designing algorithms, the basics of data modelling, designing and operating databases, software development, artificial intelligence technologies, the installation and operation of industrial IT systems, programming client-server systems, WEB and mobile programming, and the methods of financial procedures. Students can obtain an MSc degree in these fields, and a teacher of informatics MSc course is also available. The Faculty offers an undivided teacher of informatics course and a postgraduate AI programme.
In September, a data science MSc course will be launched, the related postgraduate programme will be available from February. These programmes have been designed for data engineers, data analysts and AI experts.
The Faculty releases highly-trained graduates. More than 95 percent of them lands a job within three months of graduation.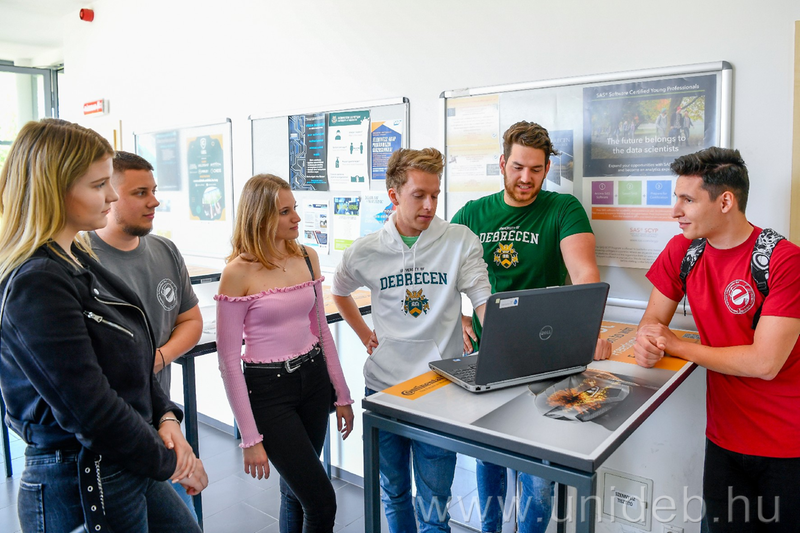 - During their studies, students can also work for industry partners, who seek to support them to obtain their degrees, because these highly-trained graduates can be their new employees. Students can also obtain industry certificates, which makes their degrees more valuable and compelling  - explained the head of the Faculty.

The Faculty also seeks to satisfy the demands of its students. Community areas have been established in the Faculty building at the Kassai Street campus, and various pass-time activities are also available for the students. The Faculty is also planning to create a rest corner to give students a space to relax. In the community areas, students can obtain information on job opportunities and developments in the sector.

Press Centre - BZ