Blue and oxeye tits, long-tail tits and larks, as well as some greenfinches and woodpeckers, received uniquely coded IDs on the University Square campus on Tuesday. The traditional bird ringing event was extremely popular not only among conservation engineering students of the Faculty of Agriculture, but also among foreign students.
The Environmental Protection Committee of the Student Union, in cooperation with the teachers and instructors of the Faculty of Agricultural and Food Sciences and Environmental Management, held the event dubbed the university bird ringing at the Országh László Promenade for the tenth time this year.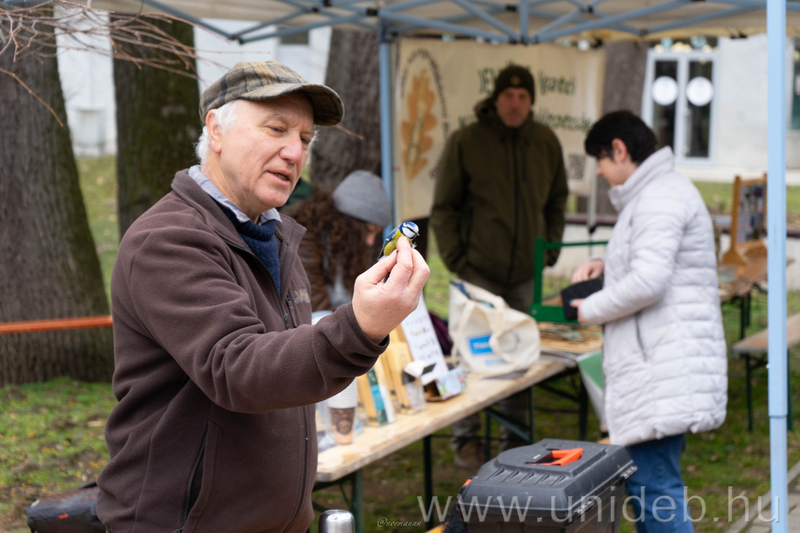 Under the supervision of Lajos Juhász, Head of the Department of Conservation, Zoology and Wildlife Management of the Faculty of Agriculture, as many as 52 specimens of 8 bird species were selected this year.
The "green program" of the University of Debrecen was also attended by the experts of Nature Library and the Hungarian Ornithological and Nature Conservation Association, and Hungarian and international students were also able to participate in interactive programs.
Photography: DE HÖK