The story of the foundation of Dyntell, its products and services, and even its plans for the future were presented at a session of Magyar Közgazdasági Társaság Debreceni Ifjúsági Bizottsága [Debrecen Youth Committee of Hungarian Economic Society], held at the Faculty of Economics.
The company called Dyntell was founded by four Debrecen students in 2000, during their final year before graduation. They tried to find ways for using their expertise by selling web page designs and internet related services to other companies. Their start-up, which has proved to be the most daring venture in their lives, was launched with the capital of only five hundred thousand Hungarian forints and a laptop.

"The most important thing is persistence. You should never give up your dreams," said Marianna Medveczki and Péter Salga, two of the founders of the company, about the initial hardships described in their presentation held on April 26. Pretty soon, there were just the two of them left of the original four founding members, yet they continue to persevere and manage their company successfully to this day, despite the fact that it had all begun in a garage.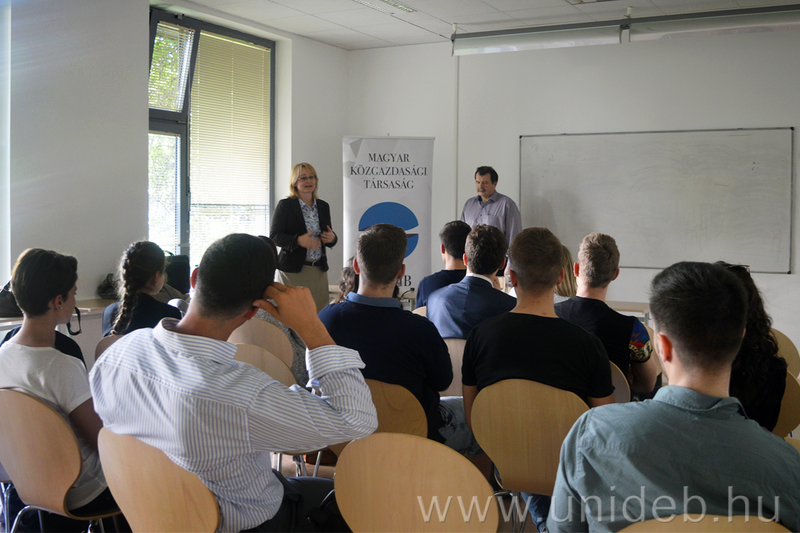 "When one of us got up, the other one could go to sleep. We used to take turns at work every 12 hours," said Marianna Medveczki about the beginning.

Their enterprise has since evolved into a dynamically developing software and consulting company with a center in Debrecen and headquarters in Budapest. Their chief activities are tailor made: the development and introduction of integrated corporate management systems (Partner: ERP) and business intelligence systems (Partner: BI), but the range of their products and services also includes minor administrative software packages, designed even for newly established small and medium size enterprises. As of 2015, their Dyntell Software has also been successfully marketed in other countries, including Romania, Slovakia, and the USA.

"Every single customer means a totally new project. As a consequence, there's never a dull moment," said Péter Salga.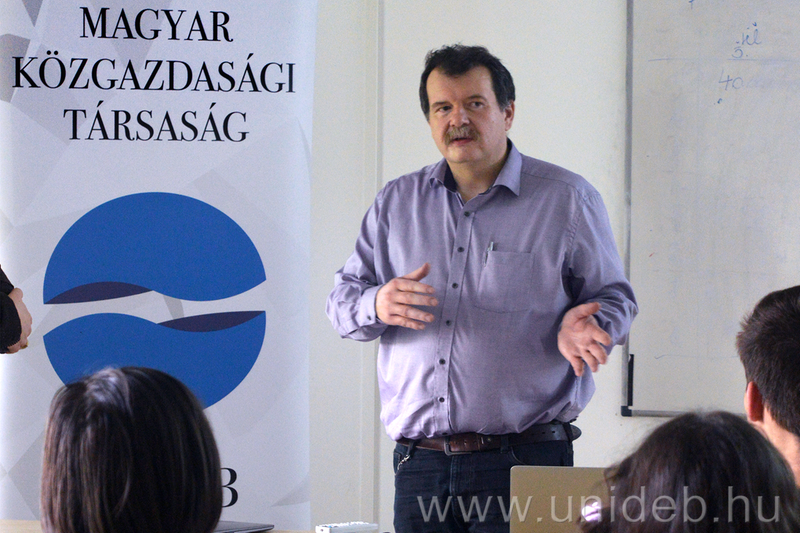 The atmosphere in the central office is very pleasant, and the environment is also pretty. Every week, there is a so-called Dyntell Akadémia, which is an in-company Skype discussion. Top and middle management as well as rank and file members assign books for themselves to be read and discussed so that they can exchange impressions and knowledge acquired in the reading process. Everybody has a chance to share their opinion with the rest of the co-workers, since they believe that this is the only way for them to become successful. If any of the employees comes up with an innovation that is deemed promising, the company provides the necessary resources for the proper implementation efforts.

Even fresh graduates can count on the company, as there are a lot of internships available for them. This spring, as many as thirty-two applicants will be hired for the program. The academic requirements of the students are always given priority, so their work hours are arranged in a flexible fashion.
All in all, Dyntell provides practical knowledge, flexible working hours, international relations and advancement possibilities, internal training courses, a modern and innovative technical environment, expert support for the selection of thesis topics, and external consultants for students from the university.