The personality of students determines how they are able to stand up to the heat in an emergency situation like the one that we are experiencing these days. At the Faculty of Health, students learn techniques that allow them to respond quickly and properly in any situation.
In the course of their theoretical education and practical training, young people studying to become a nurse, social worker or ambulance personnel at the Faculty of Health at UD also learn how to handle people who need their help. Andrea Sárváry, head of the Department of Psychology at the Faculty of Health pointed out that according to research, social sensitivity partly depends on personality, and when we study someone, we more or less experience their feelings, and this is what empathy is based on.

- Many of our students are already emphatic and socially sensitive when they get here. And this is no wonder. They have chosen their future profession with a purpose: they want to help people. The basic question in our practical sessions is what to do when a patient is upset or shocked. Students are aware that they should calm down these people, but they do not know how to do that. But there are skills they can acquire: verbal and non-verbal techniques with which they can comfort patients and express empathy. Students can learn effective methods for making contact, gaining trust, and making patients cooperate – explained Andrea Sárváry.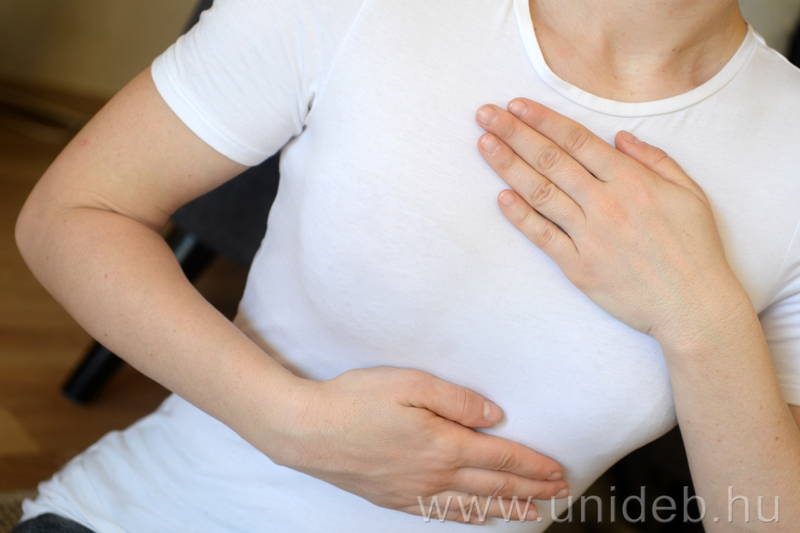 At the end of the programme, from third year, students have more practical sessions, where they have to demonstrate their knowledge of what to do in specific situations.
According to the head of department, there are certain sentences and behaviours that students should learn and practice in the practical sessions until they can use them naturally.

She also said that in the case of nurses and ambulance staff there is growing emphasis on how to handle life-threatening situations.

- Besides treating unconscious patients, they also have to handle conscious people who panic, are in pain, are frightened or aggressive. The question is what you can do in such emotionally overwhelming situations. Patients' relatives may also have strong emotions, and students have to learn to handle this part as well, as they will need their cooperation. The techniques to be used for this purpose are very similar to those to be used with patients – pointed out Sárváry.

She added that the point is to teach students how to control strong emotions that may appear in crisis situations. To this end, they also have to get stronger. She explained that the programmes at the Faculty of Health combine methodologies for treating patients with improving the mental health and self-knowledge of helpers.

-  If empathy only meant that we understand the pain of other people, we would cry with them. But we need to keep some distance. This is very important for ambulance staff, who need to be emphatic, but should be able to control their emotions, as they have to think clearly. Our students are mentally healthy. However, some of them have problems in their private lives, which they are not necessarily aware of. We hold sessions where our colleagues can identify students who are anxious or aggressive. Students sometimes realize that they have not overcome the loss of a loved one or processed a traumatizing event.In such cases professional help is needed, as no one can know how a mentally unstable young person will respond to a tragedy in the future. We offer consultations to these students at the mental hygiene office at the Faculty of Health – the head of department told hirek.unideb.hu.

Students can get involved in serious situations later, in their professional lives. They need to be prepared to comfort a woman in labour or a frightened old person, among other things. As Sárváry said, based on the various aspects, students contemplate on how they could handle such situations, and what the key sentences are that they should use in critical moments.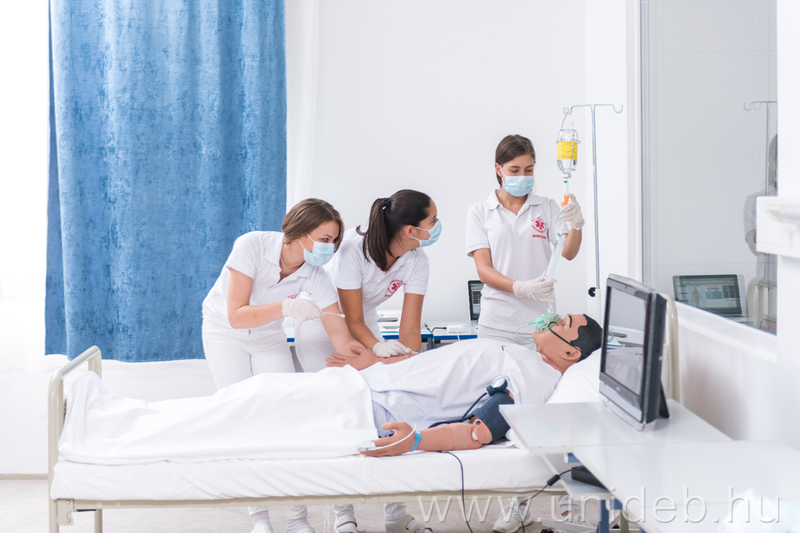 According to the head of department, handling aggression is a special challenge. In the course of the programme psychological tests are applied that reveal if someone would respond to aggression with aggression, would retreat, or would stand firm without aggression. As Sárváry said, students sometimes are very surprised to learn how the results of these tests differ from what they thought about themselves. We seek to achieve that through exercises until students learn how to behave in real-life situations.

Sárváry believes that in the present situation students who are involved in patient care may face special challenges. They may be separated from their loved ones for weeks, or even months, and it is hard to predict how they will respond to difficult situations.

- They are well-prepared. I am confident that the cohesion among medical professionals will help them cope with these problems. These people share helping techniques with each other, support each other emotionally, and hopefully they receive comforting news from home that everything is alright, their loved ones are fine. Mentally, these are very important aspects that deeply affect professional performance – said Sárváry.

She emphasized that good listening, comforting skills, empathy and a helping attitude can be improved, and for many it is comforting that there are methods and techniques they can apply in practice.

Press Office