Researchers from the Institute of Physics of the University of Debrecen were working on improving the precision and efficiency of medical accelerators at athe medical technology hackathon in Geneva.
Like other institutions carrying out basic research, CERN, the European Organization for Nuclear Research, has made a great deal of effort in recent years to make its results available to the industry in the near future already. it organizes regular meetings for the diverse participants of the sector, where it assesses companies' needs at the same time introducing its ideas ready for industrial use.

This endeavour was accompanied by hackathon, a special competition of ideas, where industrial actors and  researchers as well as students well-read in CERN technology create prototypes using CERN technology in the course of a few days' joint work. The most innovative ideas, typicallly in an industrial setting, are further developed, involving more participants. The organisation advertises these events primarily among its member countries but practically anybody can apply from anywhere in the world.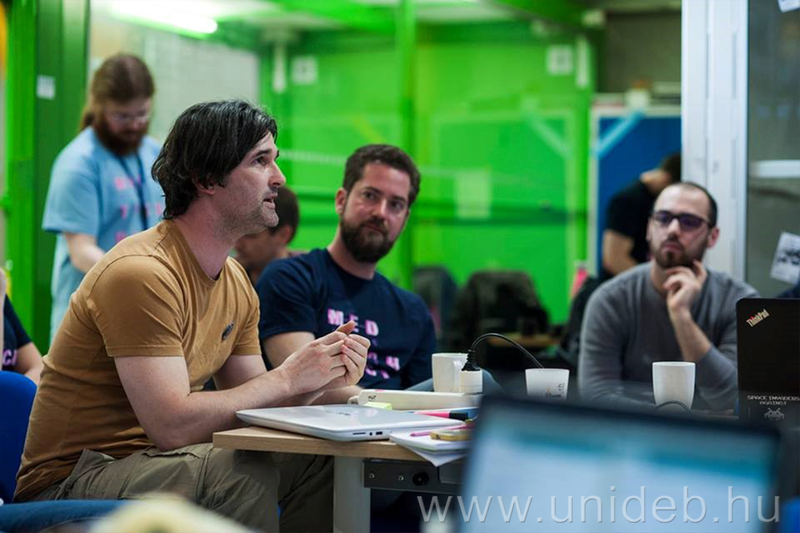 The team named HADDPHI (Hardware Developement at Debrecen Physics Institute) including  Balázs Ujvári, adjunct of the Department of Experimental Physics, Berta Korcsmáros, departmental engineer, of the Department of Elctronic Engineering, as well as Dávid Baranyai and Balázs Gyöngyösi  third-year students of lectronic engineering, also took part in the medical technology hackathon in April, Medtech:Hack.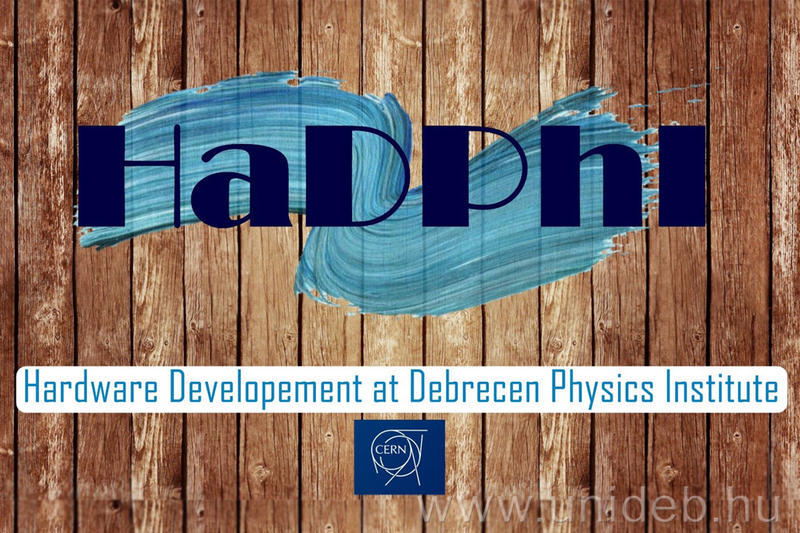 In the Geneva final the participating teams each spent three days working on solving a real-life industrial problem. Team HADDPHI cooperated with a company producing medical accelarators; their task was to increase the precison and efficiency of these accelerators for which they were allowed to use GEANT, a simulation programme of CERN, and also met the developers of Timepix, a new medical detector.

Mos of the four-day event was dedicated to producing the prototype but the competitors also had the chance to meet developers of CERN, research workers of the Knowledge Transfer Office as well as experts working on converting ideas into business success. As a closing of the competition, the team gave a 15-minute report on the joint project.



- In their feedback the jury highlighted the team's professional expertise, and pointed out that, in order to arrive at a successful project, we need to improve our business model, which we immediately started work on during the four days of the competition. We were shown by the economists of the organisation supporting startups around Geneva what steps need to follow an idea to secure its successful market entry, said Balázs Ujvári, member of the HADDPHI team, adjunct of the Department of Experimental Physics.

Press Office