The new building of the Faculty of Pharmacy of UD will serve as a facility for low-volume manufacturing of medicinal products, medical food and dietary supplements, in addition to education and research. Designed by the Pyxis Nautica Architect Studio, the National Manufacturing, Research and Educational Facility will be constructed in 2023.
The health industry is one of the high-priority areas of the University of Debrecen. The National Manufacturing, Research and Educational Facility will serve related purposes by accommodating a multidisciplinary centre that will be significant even at European level. The facility will be the sixth Science, Technology, and Innovation Park of UD in Vezér Street, along with the Innovation Centre, the Pilot Vaccine Manufacturing Facility (under construction), the National COVID Vaccine Manufacturing Facility (design phase), the National Vaccine Manufacturing Facility and the Automotive Laboratory.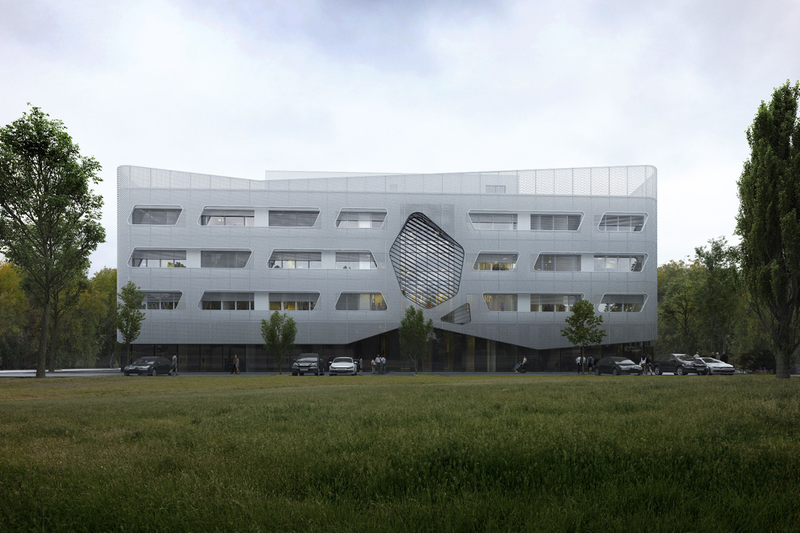 The building will be comprised of two functional units: one of them will provide infrastructural background for the theoretical education, practical training and research activities of the Faculty of Pharmacy, while the other part will function as a pharmaceutical manufacturing technology facility with GMP and IFS certification.

In addition to accommodating UD's projects, the new research centre will also offer research and manufacturing infrastructure for the industry partners of the university who belong to the health industry cluster established by UD, which is unique in Hungary.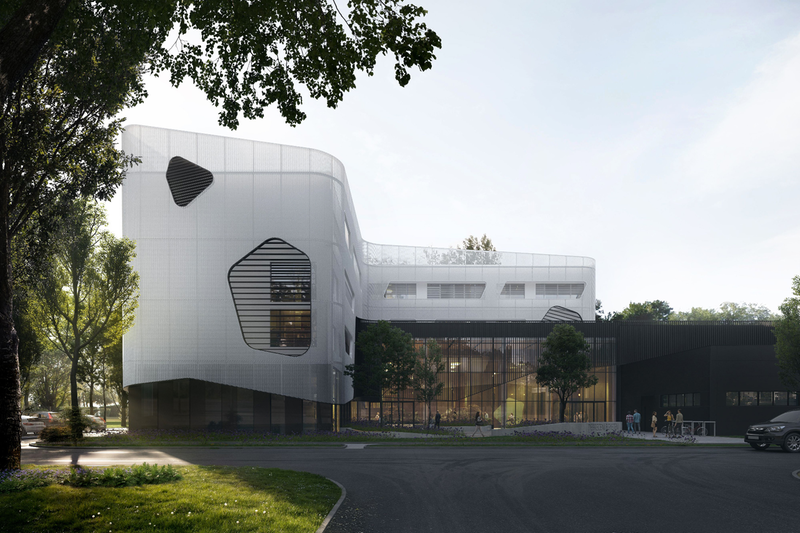 According to plan, the R&D laboratory will allow researchers to develop various products, in particular medicines that might be registered. The educational block will accommodate the Dean's Office and the four departments of the Faculty of Pharmacy: The Department of Pharmaceutical Technology, the Department of Biopharmacy, the Department of Pharmacodynamics, and the Department of Pharmacognosy.

The architects who designed the building had to find a way to combine two different functions in a single structure. The open, public characteristic of the educational block had to seamlessly join the closed, box-like structure of the manufacturing function. To solve the problem, the designers found inspiration in chemical processes, that is, they used the concepts of solution and chemical reactions. The interaction of the two different parts of the building is similar to a reaction. The white, foamy upper part dissolves the angular block below. In the course of their interaction large openings are created, which seem to float on the white facade.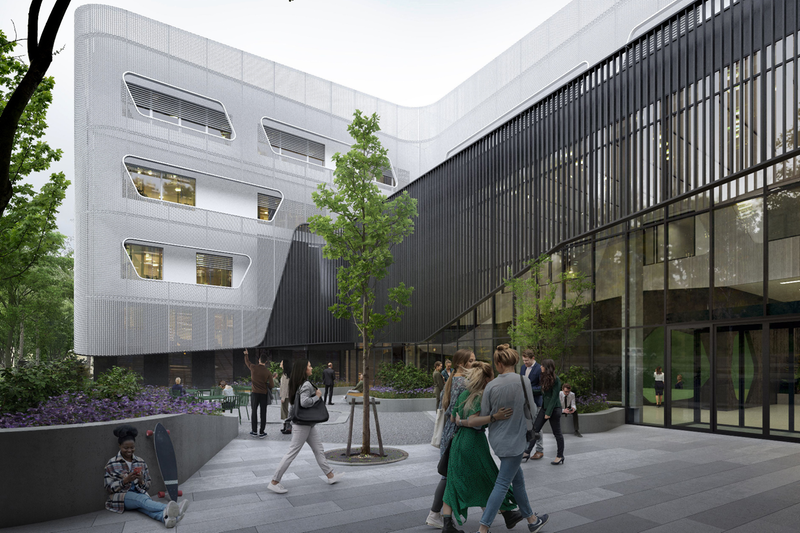 The planning and construction of the high-tech building of the National Manufacturing, Research and Educational Facility and the Faculty of Pharmacy will be financed by the grant entitled "Strengthening regional research infrastructure capacities" in the framework of the GINOP 2.3.1-20 programme. The project with ID nr. GINOP-2.3.1-20-2020-00004 will be supported with HUF 7.4 billion. The building is designed by the Pyxis Nautica Architect Studio with the involvement of 22 engineers. Currently, the designer team is working on the construction drawings of the facility.
Visual:
Design: Pyxis Nautica Architect Studio, visual: Zoltán Gazdag
Press Centre