A sponsorship agreement of one hundred million forints was signed by the UD and ITK Ltd. Within the cooperation the company group offered two Mercedes-Benz self-propelled chassis and a Mercedes-Benz passenger car for the UD and Debrecen Vocational Training Centre.
With the offer, ITK Ltd. conduces to ensure the improvement and operation of the technical training of the region. Besides that, the company group is also involved in supporting university professors – it was said at the presentation of the ITK Ltd.'s latest bus type Mercedes Benz Reform IC600 on Tuesday.


- ITK Ltd is a key strategic partner of the University of Debrecen in research & development and education. Adequate experts to achieve our goals and strategy are provided by the University of Debrecen, and our company supplies devices, laboratories, educational materials and practical training places for education and research and provides positions for researchers and university professors. The Cooperation Agreement signed is to serve common aims – said György Kossa, President and CEO of ITK Holding Ltd., after presenting the company's latest self-developed coach.


The director emphasised that university professors also took part in the design of the new buses.

- The development in the industry and technology is faster than ever before, and that means new challenges. Thus, supporting job creating and innovative investments, inspiring research & development and innovation, renewing professional training systems and confirming the universities are of high priority. The agreement just signed is a good example of supporting the innovation and research & development – accentuated Tamás Schanda, Deputy Minister of Innovation and Technology.


After signing the cooperation agreement, Zoltán Szilvássy, rector of the University of Debrecen said: Together with the companies and educational institutions of the region, the model-changing foundation university has established such a uniform system, where the University of Debrecen is in the focus of education and research.

- The central role of the University of Debrecen has been accepted by the companies of the region. To achieve usable scientific results, scientific work has been successfully combined with company work culture by the higher educational institute – stated the Rector of the University of Debrecen.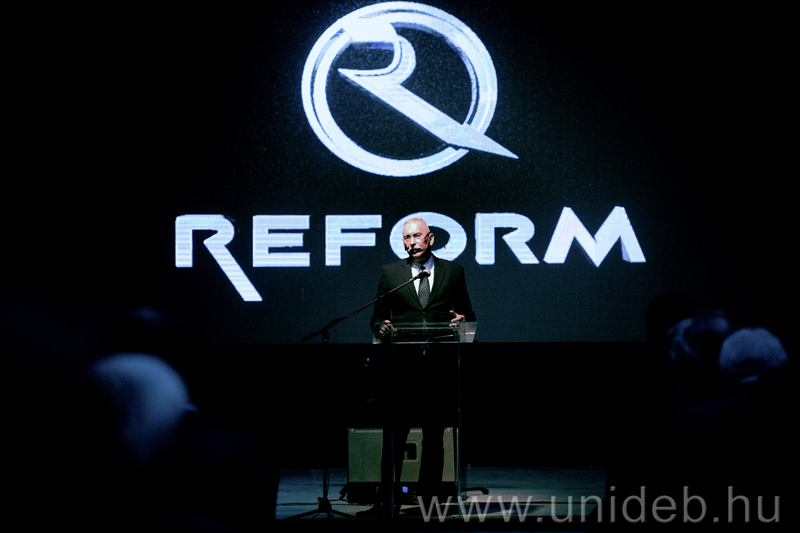 Zsolt Tirpák, Chancellor of Debrecen Vocational Training Centre said that besides the cooperation with business companies and the city, the University of Debrecen was a key partner of Debrecen Vocational Training Centre.

- With starting up the new, common form of education, certified technician training, knowledge of higher level can be provided to our students and the door towards higher education opens for them. The agreement with the University of Debrecen and ITK Ltd. is another opportunity for the youth of the region – added the chancellor of Debrecen Vocational Training Centre.
At the event, mayor László Papp, thanked ITK Ltd for the company's social responsibility, and for supporting the urban and technical education.

Press Office