The University of Debrecen and Sunway University, one of the best private universities in South-East Asia, signed a partnership agreement on Friday. The event was also attended by the ambassador of Malaysia to Hungary. The agreement will strengthen the international presence of UD and facilitate student and teacher mobility.
Sunway University is one of the most dynamically developing private universities in Asia, and is dedicated to high-quality education and research.

- The Faculty of Economics and Business has been cooperating with the Kuala Lumpur-based university since 2015. This agreement, in which the Faculty of Humanities is also involved, will broaden our cooperation – said Elek Bartha at the event.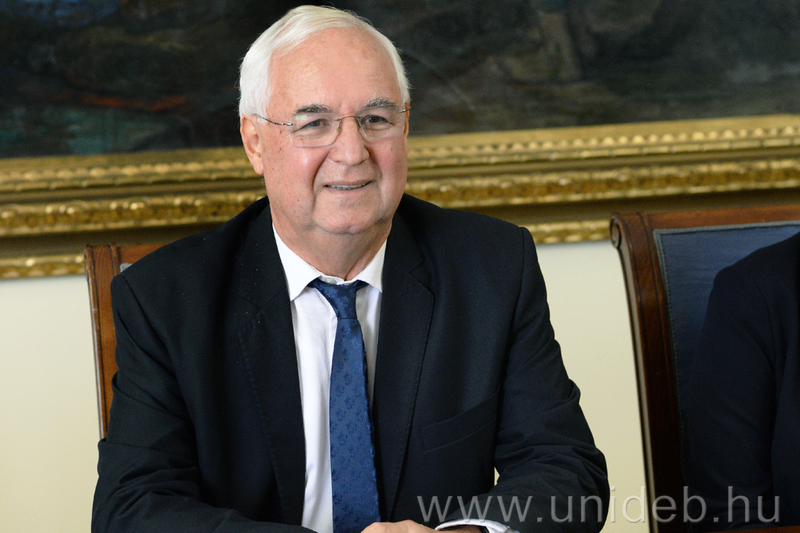 The vice rector for educational affairs of the University of Debrecen pointed out that the expanding Asian relations of UD and this agreement created new opportunities for the teachers, researchers and students of UD to obtain international experience.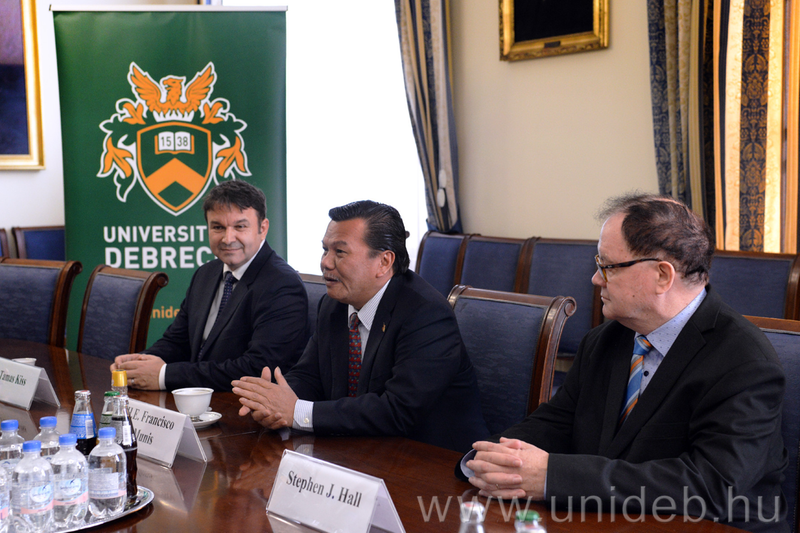 Francisco Munis, the ambassador of Malaysia to Hungary emphasized the importance of international relations, cooperation and knowledge exchange in the field of education. He said that despite the cultural differences, the two universities might work together successfully in many fields.

László Erdey, vice dean for international affairs of the Faculty of Economics and Business believes that this partnership will enhance the international presence of the Faculty and UD.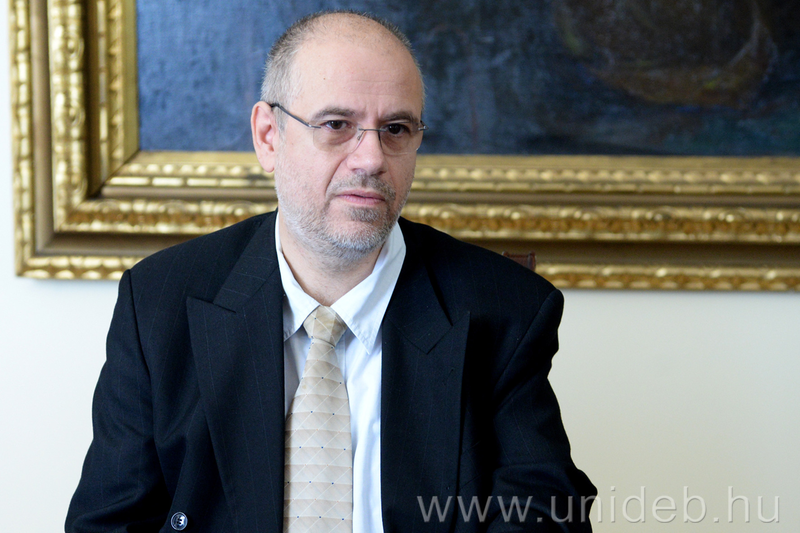 - Malaysia is a major business area in the region, and South-East Asia is one of the most dynamically developing regions of the world, hence it should be included in the economics and business programme of UD. Through the online courses organised in the framework of the partnership students can get an insight into the economics of Malaysia, while Malaysian students can learn about the economics of Hungary, the Visegrád Group and the EU – explained László Erdey.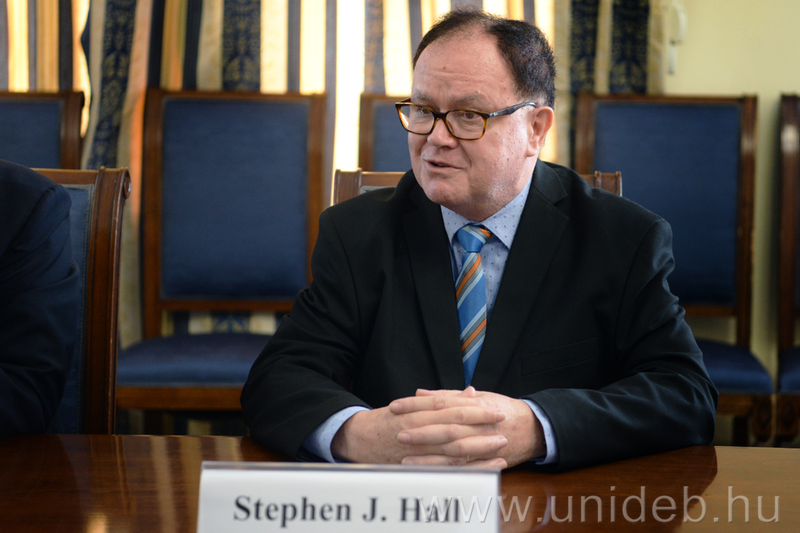 Stephen Hall, head of the English Studies Centre of Sunway University, and Tamás Kiss, teacher of the centre introduced the education and research programme and the partnership network of the institution.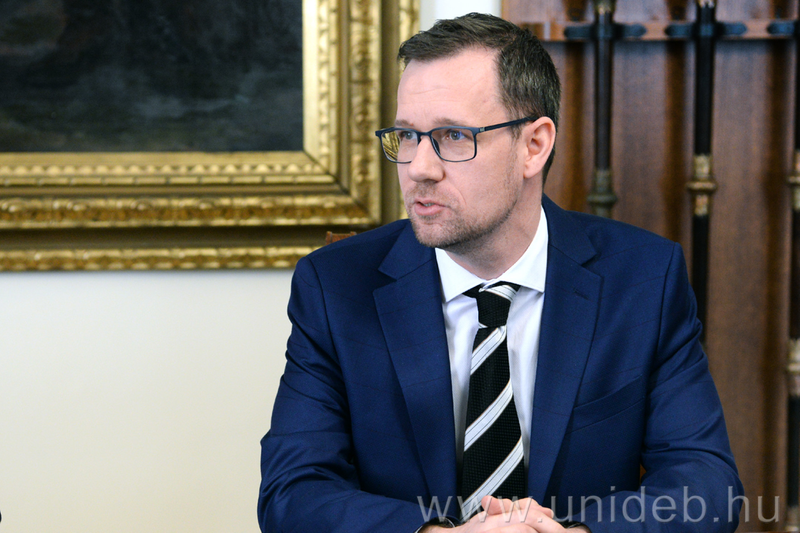 - More than 140 English Studies students of the Faculty of Humanities are involved in this semester in the online project launched together with Sunway University. The programme includes the development of intercultural and presentation skills of young talents, as well as cooperation in the fields of research and publication. The teacher mobility programme is planned to start next year, and hopefully the student mobility programme will begin soon after that. We also consider launching dual degree programmes – said Balázs Venkovits, head of the Institute of English and American Studies.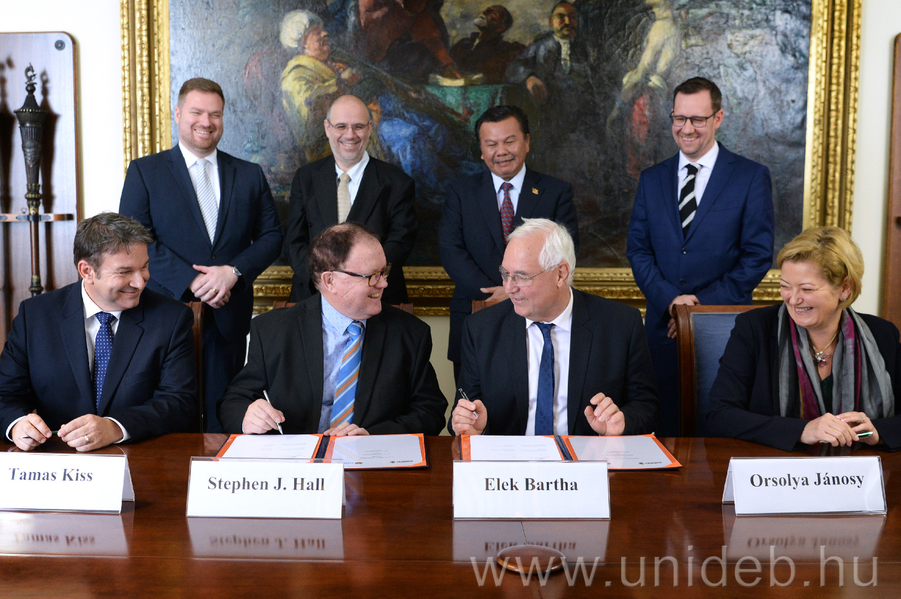 In addition to cooperation between teachers and researchers, the partnership between the two universities also include the joint development of learning content and applying for international grants.
Orsolya Jánosy
, head of the International Office added that the success of the partnership between the two institutions is well reflected by the successful joint application submitted in February 2022 in the Erasmus International Credit Mobility programme, which greatly supports the international study visits of teachers and students of UD.  
Press Centre