Writing Center, an online mentoring program operated by the Institute of English and American Studies of the Faculty of Humanities of the University of Debrecen, based on the assistance of senior MA and Ph.D. students acting as tutors and coaches to their lower-year peers, will continue to be offered in the upcoming spring semester, too.
The objectives of the program, which is implemented by using both faculty and institute funds, is to reduce student dropout, to support talented Hungarian and international students who may still have language problems and to improve the overall quality of higher education.

In the course of the past fall semester, as many as 13 of these student coaches had a chance to perform tutoring assignments after they had received special training. Several of them had already participated in this work during previous semesters, helping with the studies of two or three of their peers, mainly by checking their essays and seminar submissions. Simultaneously, they also contributed to the overall preparation for the so-called EYE (English Yardstick Examination), which is the basic language exam to be taken by freshers at the end of the second semester.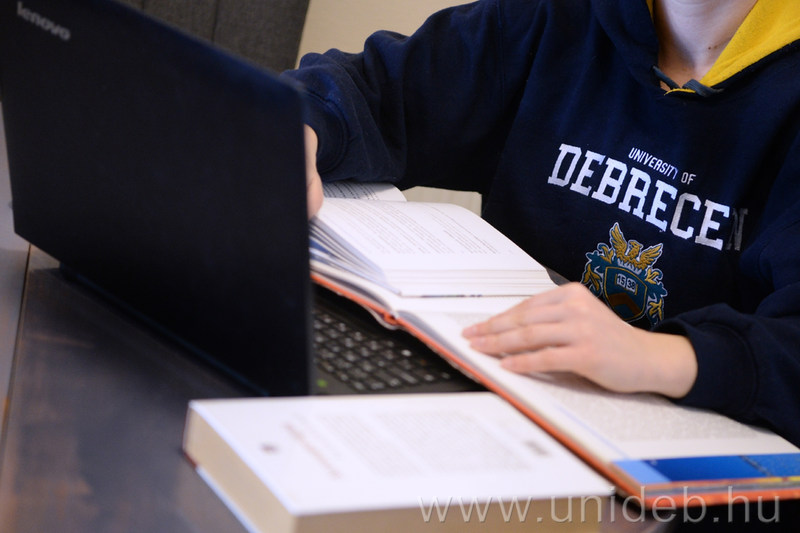 While the entire program is conducted online with the help of the e-learning system, the work is coordinated during the current semester by two lecturers of the Institute of English and American Studies (IEAS), assistant professor Gabriella Moise and instructor Zsuzsanna Lénárt-Muszka.

"We are really pleased that our Writing Center has evolved into a traditional choice at IEAS," said Zsuzsanna Lénárt-Muszka to hirek.unideb.hu. The program coordinator emphasized that, in addition to preventing dropout, it is also an important goal of their efforts to strengthen intercultural relations between students. Thus, not only Hungarian but also Moroccan, Kyrgyz and Russian students, among others, have already participated in the program.

"I believe that this kind of peer-to-peer mentoring program, i.e., when peers provide each other with professional support, always adds extra value and opportunity beyond the knowledge content provided by the instructors. It also contributes to the formation and maintenance of student communities at the same time. Therefore, it is perhaps easier for those who would not otherwise dare to turn to others for support to recognize the necessity to accept help. The most tangible confirmation of this for us is when we see students returning to the Writing Center year after year, submitting several of their academic work assignments," said Gabriella Moise, summing up the benefits of the initiative.

The Writing Center program of the Institute of English and American Studies continues to welcome applications from English majors in the upcoming spring semester, too.

For more information, go to: https://ieas.unideb.hu/en/writing-center

Press Center - BZs