The international conference organized at the Clinical Center of the University of Debrecen focused on advances in hysteroscopy, the related state-of-the-art devices and procedures, along with recent trial results, which were presented in English by renowned professionals. The two-day event hosting not only Hungarian experts but also Italian, Israeli, and Indian specialists started on Friday.
The Clinical Center of the University of Debrecen was the first in Hungary to organize an international conference on hysteroscopy. This professional forum hosted over 100 participants and the presentations could also be followed online.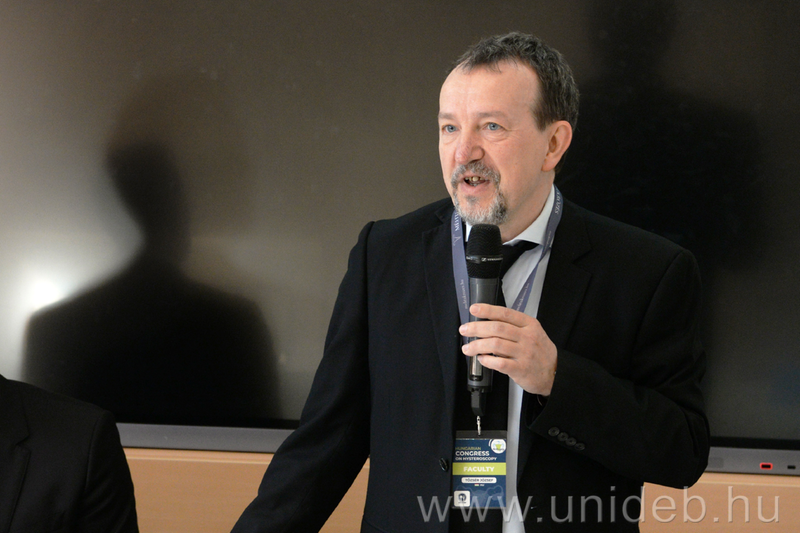 "Lifelong learning is especially important in medicine. It was demonstrated in the 1970's that 50 percent of medical information and knowledge becomes outdated in 5 years; today we consider this span to be 18 months, which is increasingly shortening. Specialists can only be up-to-date on advances in medicine if they keep educating themselves. This congress was an excellent proof for that," said József Tőzsér, Vice Rector for Health Industry Innovation and Training at the University of Debrecen when informing hirek.unideb.hu.  
Hysteroscopy is the most modern minimally invasive procedure used to diagnose and treat problems of the vagina, cervix, uterus, and fallopian tubes. It uses a hysteroscope, a thin tube with light and camera, for direct visualization of intrauterine abnormalities or treatment of some uterine disorders. This procedure may be used for polypectomy and adhesiolysis, as well as for the evaluation of fallopian tube patency.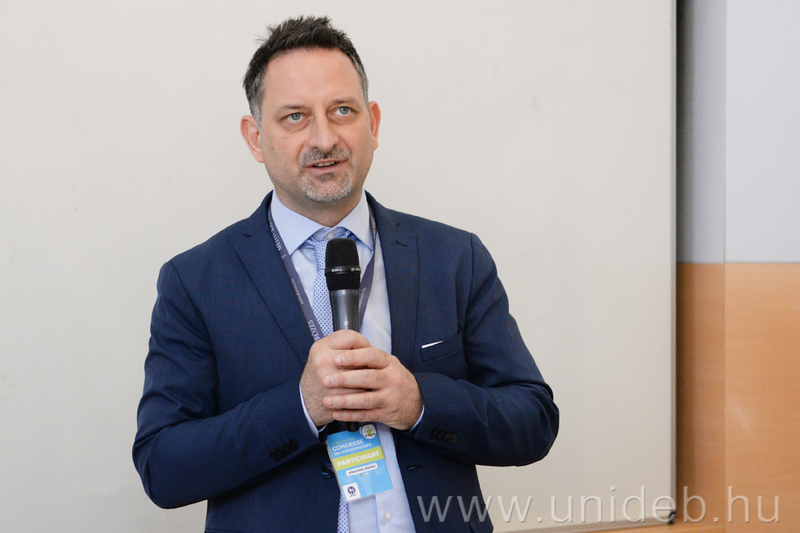 "The Obstetrics and Gynecology Clinic has been using minimally invasive and hysteroscopic techniques for a long time. The first hysteroscope was purchased by the Clinic 35 years ago, which means this conference is the result of three decades' work. Congress participants could listen to presentations given by famous Hungarian and international experts representing the highest scientific standards. This technique is of paramount importance in the diagnosis and treatment of infertility, and its role is expected to further increase," highligthed Zoárd Krasznai, Head of the Obstetrics and Gynecology Clinic at the Clinical Center of the University of Debrecen.
The two-day conference, which started on Friday, provided a thorough professional presentation of the most recent results obtained via this modern procedure.

Conference attendees were given presentations on various topics including the basics of hysteroscopy, use of laser technology, and state-of-the-art techniques developed with the aid of artificial intelligence, and were also provided the opportunity to try various devices on simulators. Furthermore, the congress hosted a book launch with several of the book's co-authors attending online," added Péter Török, organizer of the conference and specialist working for the Obstetrics and Gynecology Clinic at the Clinical Center of the University of Debrecen.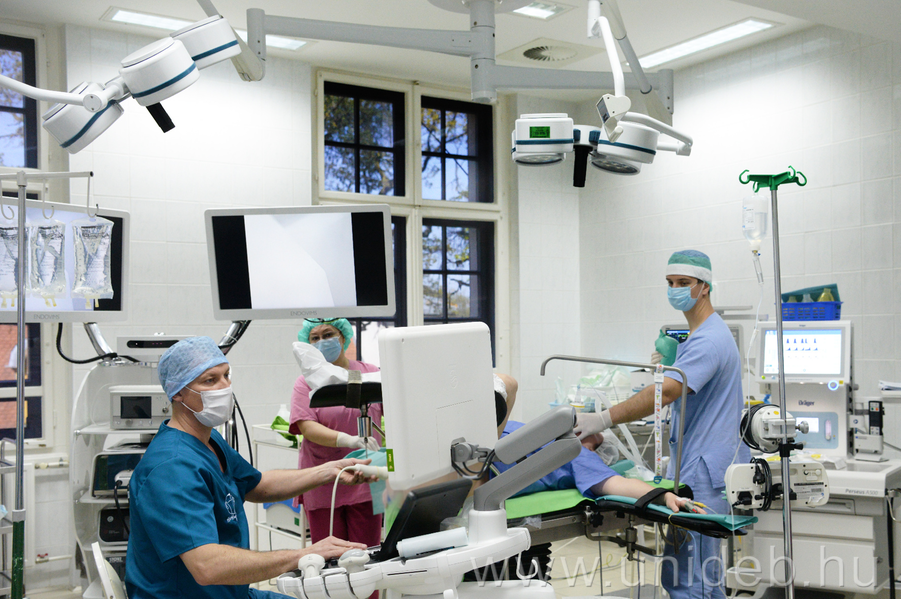 Besides listening to presentations on state-of-the-art techniques, participants could also view the implementation of the technique in clinical settings by watching a livestream of some hysterioscopic surgeries carried out at our Clinic.  
Press Office - CzA