The musical Hair, performed by a company comprised of international students, received a great applause in the university theatre. Representing 13 countries, the young actors and actresses amazed the audience on Sunday.
The first premier of the Broadway musical was a huge success in May. Now the company has decided to repeat the performance with a new cast. As hirek.unideb.hu reported earlier, the musical with its anti-war message is more timely now than ever. The war between Russia and Ukraine gives meaning to Hair once again, and the audience could certainly feel it on Sunday. According to Veronika Végh, director of the theatre, the performance has made people feel that going to the theatre may be a cathartic experience.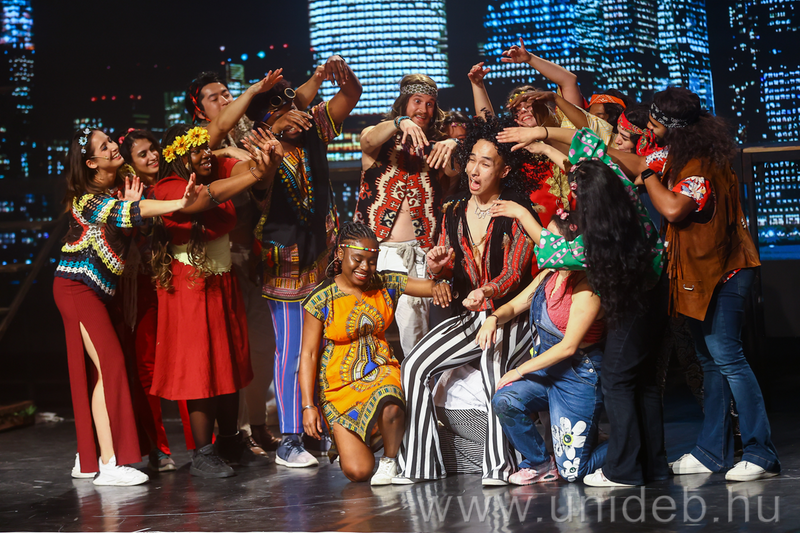 - Every performance is a social event here. Families come, young kids come in groups to be together and enjoy the production. Grandparents and teenagers alike leave the place with the feeling that they have seen something special, a great performance. We have achieved what was unimaginable for a long time: It is trendy to go to the theatre again. Children ask their parents to bring them here because they want to see the musical. It is a very good feeling and gives us strength to carry on. The premier on Sunday was an emotional rollercoaster. Some of the scenes shocked the audience. They watched what was happening on the stage with tears in their eyes. The message of the musical was clear again, and everyone could feel it, due to the genuine emotions of the international students – said Veronika Végh.

The compelling performance of the university students amazed the audience. All the people present breathed as one, sharing the pain, joy and passion expressed on stage. Everything happened as it should have; this was how Hair should be performed in 2022.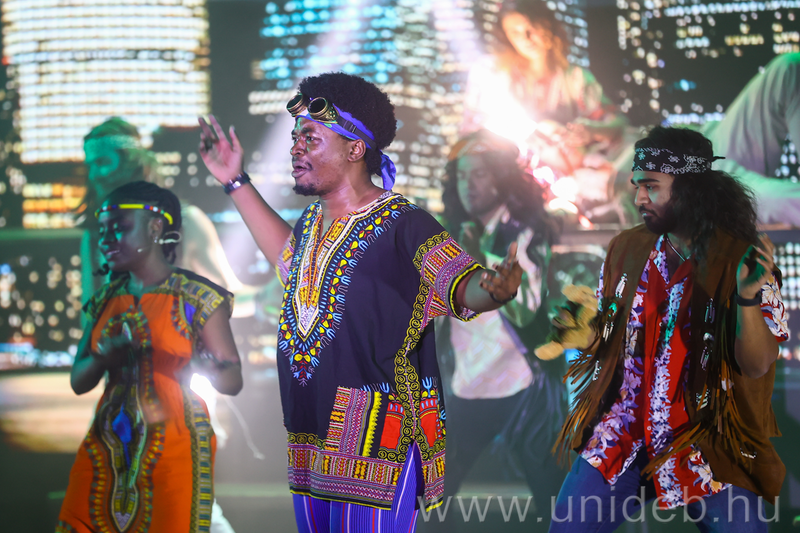 According to Veronika Végh, the key to success was that the team has become a community of members who depend on each other. They all experienced something on stage that they most probably will treasure for the rest of their lives.
- When we played Hair in Hungarian 19 years ago, it had a huge impact. But now, with this international company and playing the musical in English, it is even more powerful. We also have to emphasize the director's work, for he is who created the final form of the production. Szabolcs Csáki did a great job. A special feature of the production is that the members of the company represent 13 countries, and they got to know each on the stage. This diversity added a great deal to the production. In Hungary, we are the first theatre where people from so many countries perform on stage and can reflect the original cast aptly – said Veronika Végh.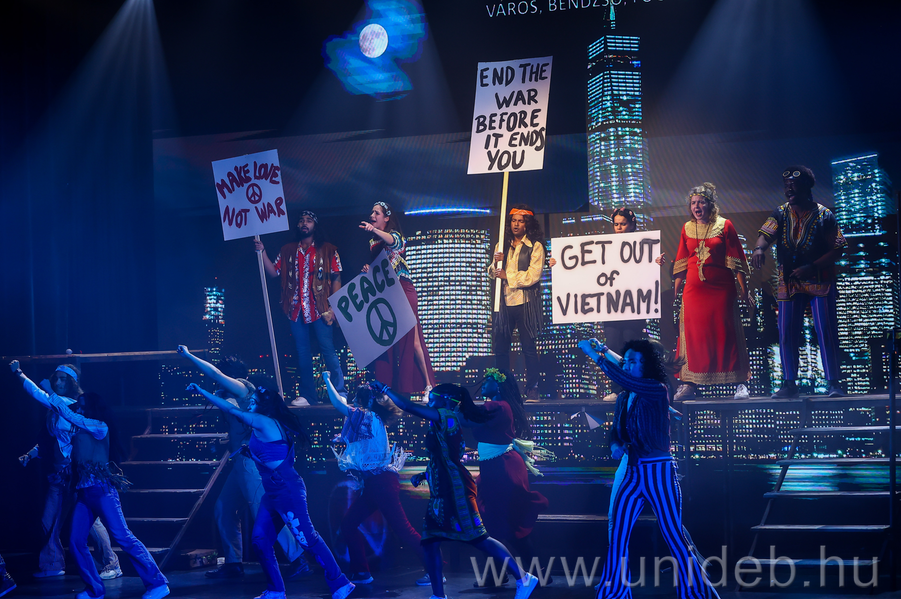 The international company of oDEon has taken up a new challenge. Next March they will perform in another popular musical, Lion King, in the university theatre.
Press Centre - BZ