A delegation from Fujian Province on the southeastern coast of China came to our city recently to learn about the history of our institution, its program offers and research activities that harmonize with the requirements of industrial enterprises and the admission opportunities for students from abroad to the University of Debrecen. The members of the delegation visited the university together with the leaders of Self-Government of Hajdú-Bihar County (Hajdú-Bihar Vármegyei Önkormányzat).
Representatives of the People's Government, the Industrial and Information Technology Office, the Foreign Affairs Office and the Provincial Government of Fujian Province, which is considered one of China's leading provinces and has a population of 41.5 million, as well as members of the Fujian Office of China's International Trade Council, were officially received on Thursday by Endre Harsányi, Vice-Rector for Sectoral Development Responsible for the Development of Agricultural and Food Sciences, and Okszána Kiszil, Director of Coordination and Strategy of the Coordination and Strategic Management Board. The visitors showed keen interest in the five-hundred-year-old history of the University of Debrecen.

At the meeting, which was held after a tour of the Main Building, the delegation was presented with a comprehensive overview of the university's interdisciplinary program and training system, its strategic objectives, sports infrastructure, recently completed developments, the related health care system and the wide-ranging industrial corporate cooperation network, as well as the so-called quadruple helix innovation structure established in several sectors.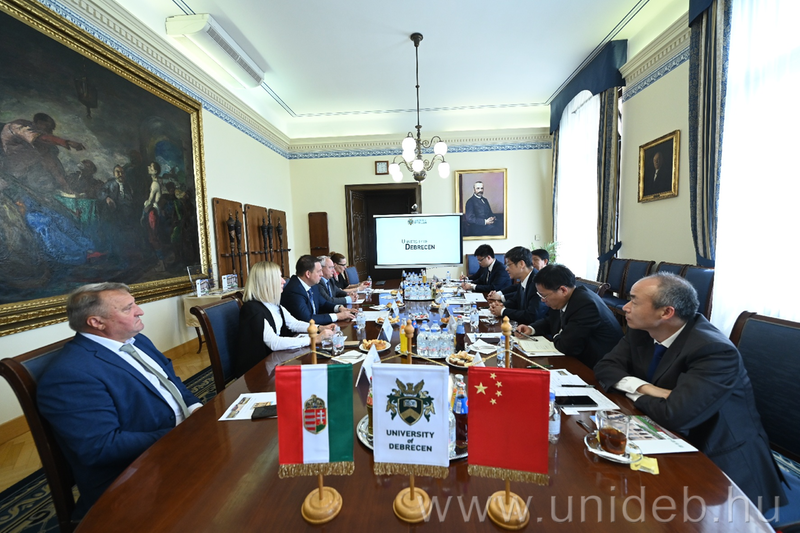 An additional topic discussed at the meeting was the Confucius Institute of the Faculty of Humanities, which had been established in 2019 in order to serve the objectives of teaching the Mandarin Chinese language and the promotion of Chinese culture at the University of Debrecen.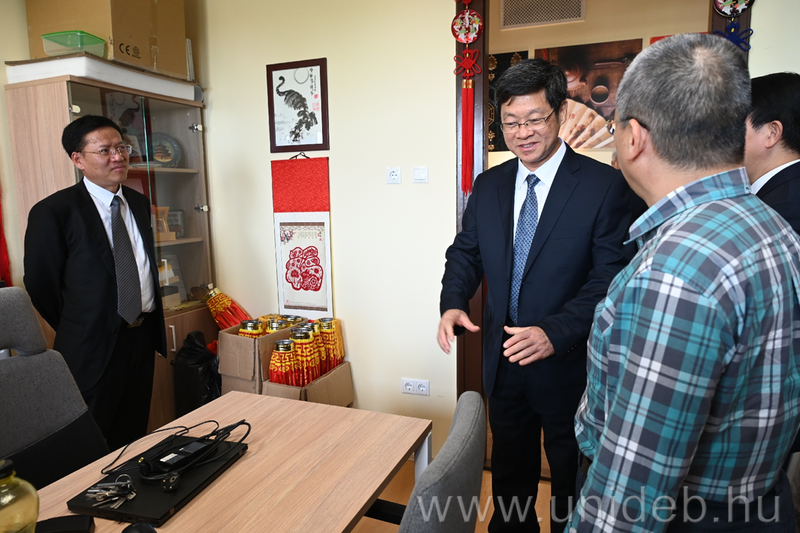 The members of the delegation had several questions to ask about the admission system of international students and the possibility of increasing the proportion of Chinese students enrolled here. The number of international students from China currently exceeds 350 in this academic year, and most of them take the programs offered by the Faculty of Economics and the Faculty of Informatics. The Chinese visitors also encouraged further expansion in professional and exchange relations between higher education institutions of Fujian Province and the University of Debrecen.
The Hungarian hosts accompanying the Chinese guests were László Bulcsu and Sándor Tasi, Vice-Presidents of Hajdú-Bihar County Self-Government and Head of International Affairs Unit Melinda Tuska-Mátrai from the Department of Development, Planning and Strategy during their visit to the University of Debrecen.
Press Center – TH