According to data available on the general application procedure to institutions of higher education, the number of applicants who wish to study at the University of Debrecen surpassed not only last year's figures but also the national average.
As part of the general application procedure, the deadline for submitting an application in the electronic system to the institution of the students' choice in Hungary was in the middle of February.

"The University of Debrecen is one of the most popular institutions of higher education in Hungary, which is indicated by the fact that a steadily growing number of applications have been submitted to us for a number of years. In addition, the annually improving and ever more favorable position of our university in international rankings also demonstrates the decisive role that this unit of higher education continues to occupy both at national and international levels," said Elek Bartha, Vice Rector for Educational Affairs at UD, to the portal hirek.unideb.hu.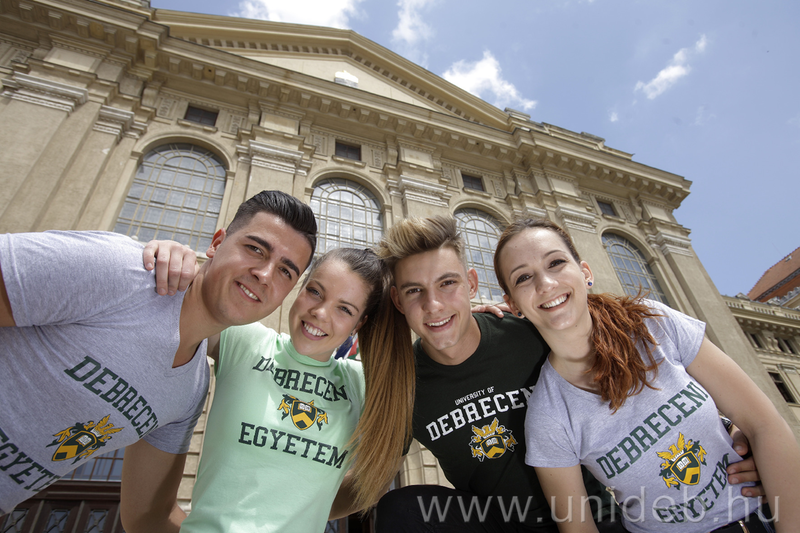 According to the initially released statistical data on this year's general application procedure, the leading role of UD has become more decisive as, when compared to last year's figures, this institution has achieved even more impressive results. In comparison to the application procedure in 2020, an increase of more than 14 percent can be observed concerning first-place applications, which is well over the national average of 11 percent.

"This means that the applicants appreciated the nationally unique and varied program offerings available at the University of Debrecen, which cover almost every academic field and result in the fact that more and more students would wish to come to study here. UD has steadily retained its position among the institutions of higher education in Hungary for quite a few years now, and the number of applications received has also increased gradually and proportionally compared to the national figures. Our program structure covers almost the entire spectrum of educational programs available in Hungarian higher education, and it does not display the kind of fluctuation characteristic of institutions with a narrower range of programs. In the light of this, it is especially important for us to note that our results are continuously improving compared to the national average," said Elek Bartha.

As indicated by the latest data available, the University of Debrecen was chosen by more than 16 thousand applicants, and as many as 9167 of them picked a program offered at UD to be put to the first place in their applications. This figure is way higher than the one last year, which was close to eight thousand, and pretty close to the record measured the year before last.

The largest increase occurred at the Faculty of Public Health, where the application figure grew by 36 percent, but even in the case of programs in law, agriculture and food sciences, there was an additional increase of interest of almost thirty percent. A similarly significant rise can be seen in the case of programs in pharmacy and dentistry.

The field of economics continues to be the most popular choice though, and the Faculty of Economics was identified as a first choice by the largest number of applicants (2051). Next in line comes the Faculty of Humanities (1399), the Faculty of Law (768), the Faculty of Education for Children and Special Educational Needs (612), the Faculty of Informatics (631), the Faculty of Engineering (683), the Faculty of Public Health (652), the Faculty of Natural Sciences and Technology (573), the Faculty of Medicine (529), the Faculty of Health (503), the Faculty of Agricultural and Food Sciences and Environmental Management (451), the Faculty of Dentistry (146), the Faculty of Music (92) and the Faculty of Pharmacy (74).

In the general application procedure, it is possible to resolve discrepancies and provide corrections before July 9. The pass marks set for and by the individual institutions are expected to be announced by July 22.

Press Office