The Ambassador of France to Hungary arrived at the University of Debrecen to further strengthen the cooperation between the University of Debrecen and French institutions. The aim of his visit is to link UD's educational and scientific activities with French higher education institutions and companies.
Twenty French students are currently  studying at the University of Debrecen, most in medicine.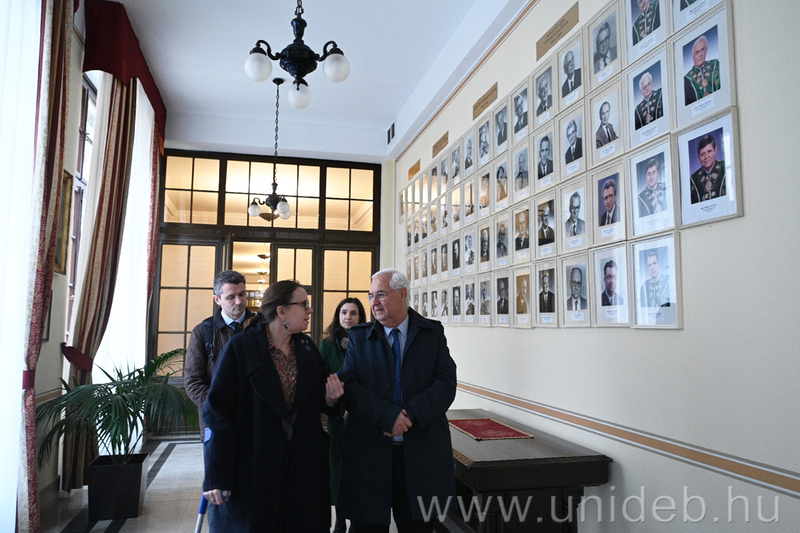 The French delegation was welcomed by the Vice-Rector for Education, Elek Bartha, who informed the delegation about UD's educational links with France and the courses that French students are attending. He said that the partnership with France could open up a wide range of opportunities for cooperation.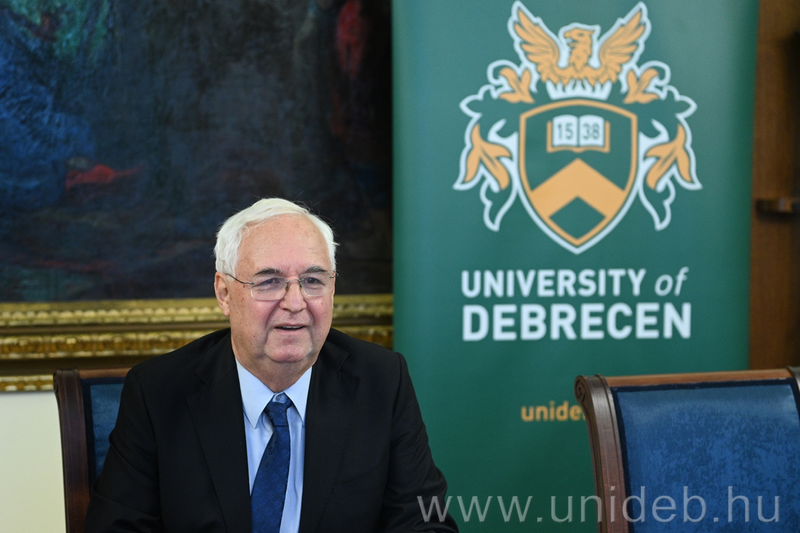 - The French institutions and the University of Debrecen have agreed to develop cooperation in the field of education and research. The ambassador promised to promote the broadening and deepening of international relations, and also discussed the possibility of a reciprocal student exchange programme. We will jointly explore the possibility of establishing contacts with French institutions in addition to existing collaborations. French companies can also familiar thtmeselves with the University of Debrecen and the city, and this could open up further opportunities in the fields of education, business and enterprise," said the Vice-Rector for Education.

During her visit, Claire Legras,  Ambassador of France to Hungary, praised the academic achievements of the University of Debrecen, highlighting the fact that the French language and culture has been taught at the institution for over a century.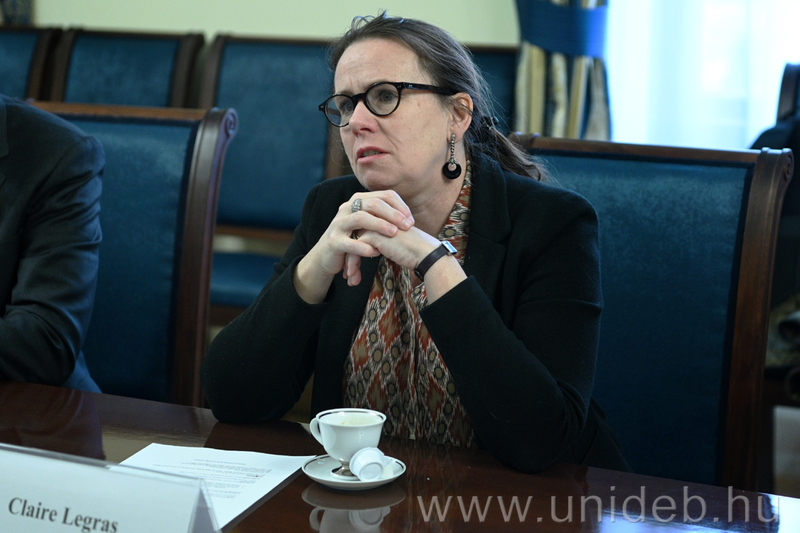 - I have heard a lot about the University of Debrecen from French academics and I have personally witnessed the high quality of the teaching and scientific activities carried out here. The main purpose of my visit was to identify areas of focus in which we can cooperate with UD in the future and link Hungarian and French higher education. We would like to support French language training at the University of Debrecen, thus contributing to the strengthening of centuries-old traditions and the development of closer partnerships," the diplomat emphasised.
The members of the delegation became acquainted with the institution's training system, its international education programme, met the French student community at the University of Debrecen and visited the French Department of UD, which celebrates its centenary this year.
Press Centre - BZ