As part of the series of programmes to celebrate the 100th anniversary of the Department of French Studies, an international conference entitled Un siècle de dialogues was held between 31 August and 1 September in the Main Building of UD.
Established in 1923, the Department of French Studies of the Faculty of Humanities of UD is a major centre of French studies in Hungary, which has strong working relationships with Hungarian universities and research institutions, as well as institutions in France, Belgium, Switzerland and Canada.

In addition to the conference, the series of programmes also included an exhibition that presented the 100 years of the department, and an alumni meeting as well.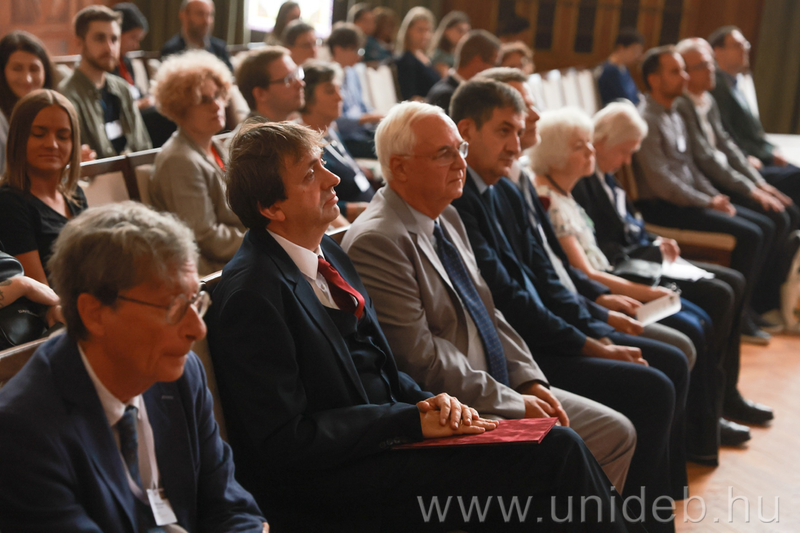 Over the two days of the conference more than  30 researchers from Hungarian, French, Romanian, Spanish and Swedish universities gave presentations in 9 sections on topics related to French literature, culture and linguistics.

- The title of the conference refers to the ongoing dialogue with our past, highlighting the heritage of great researchers,  our connections with their work, and our respect - pointed out Andrea Nagy, head of the Department of French Studies, in her opening speech. Professor Nagy highlighted that the conference was a forum where the current challenges in the fields of science, education and research could be discussed, challenges that comp!etely reform French studies both in terms of education and research  in Hungary and abroad.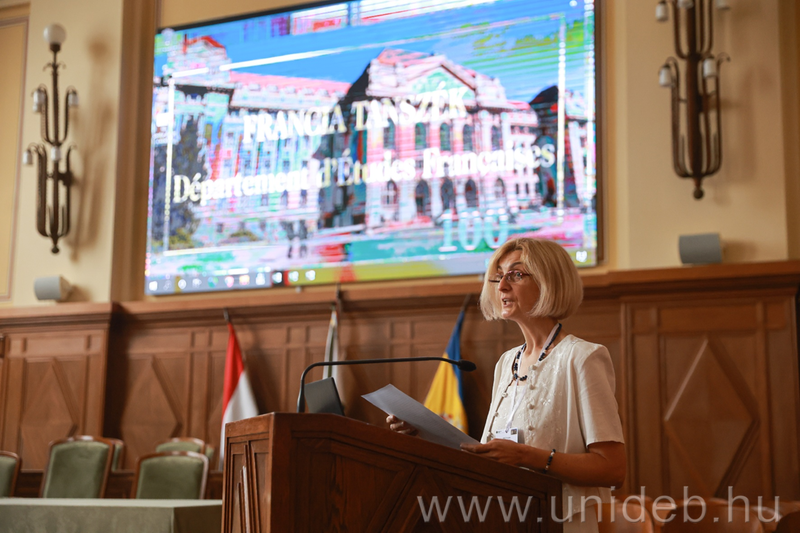 On behalf of the University of Debrecen, Elek Bartha, vice rector for educational affairs welcomed the participants of the conference.

- 100 years in the life of a researcher is enough to create something big, but in the life of the department it is only the beginning, the foundation of our work in the future  – emphasized vice rector Bartha.

-The focal points of the conference, that is, dialogue and connections, are in line with the approach of the university, which is based on coperation among the various fields of science, faculties and institutions. This is key to successful education and reseach – he added.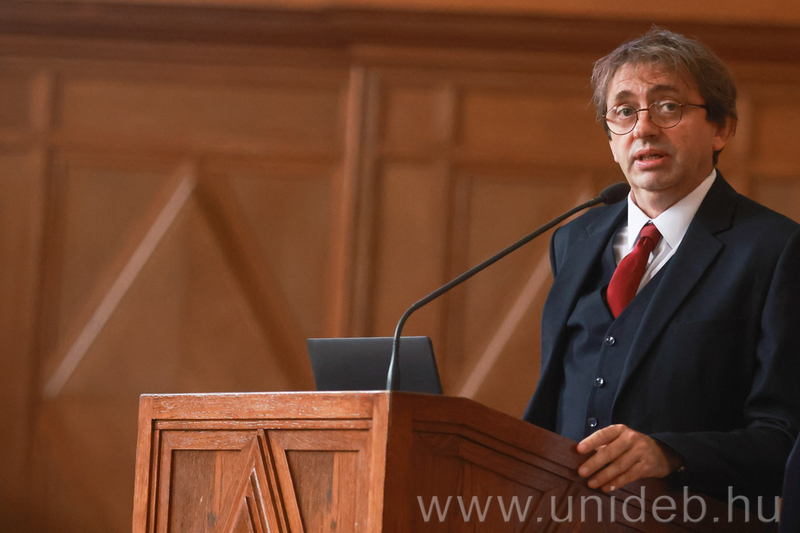 On behalf of the Faculty of Humanities, dean Róbert Keményfi welcomed the participants.

He said that the conference highlighted the values of French language and culture, and the importance of transferring them to students, and for this reason the university and the faculty supported the Department of French Studies in every possible way.

At the conference 34 reseachers from five countries (France, Hungary, Romania, Spain and Sweden), including ten experts from three faculties of the University of Debrecen, gave presentations in 9 sections on topics related to linguistics, literature, culture and the teaching of the French language.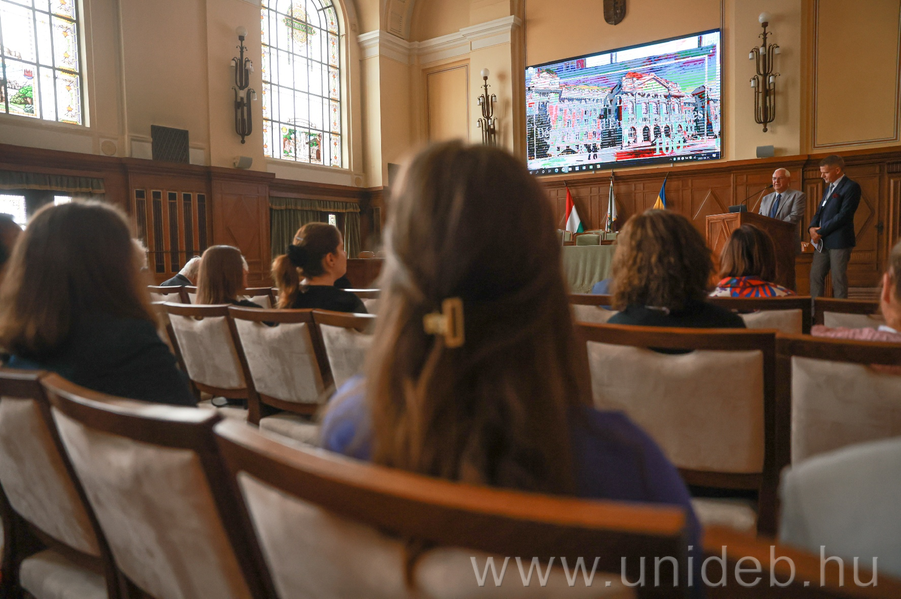 In the framework of the programme, a concert was given in the Liszt hall of the Faculty of Music on Thursday evening, where plays inspired by French literature were performed.
Press Centre – BZs