The University of Debrecen (UD) is intent on putting the study of biodiversity, climate change, sustainable development and water management on a new footing. As it was announced at a press conference on the subject, the unit called Biodiversity, Water Management and Climate Change Coordination Research Centre, which was established last year, would play a key strategic part in this process.
György Kossa, Chairman of the Board of Trustees of Foundation Gróf Tisza István for the University of Debrecen (GTIDEA), emphasized at Thursday's press conference that the findings and achievements of the Research Center could determine Hungary's climate strategy in the long run.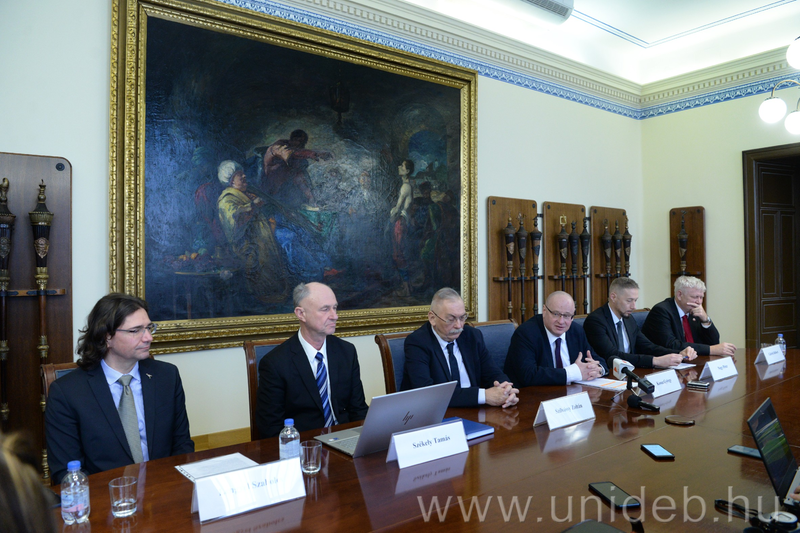 "The establishment of this center for sensitization, which is unique in the nation, is a step of historical and strategic importance in the life of our university. The mission of the institution is to look for solutions that can help wildlife, the natural environment, human activity and industry alike. Science is able to formulate the most important questions, provide answers to challenges and form a vision of the future. The research professionals working here will be able to provide responsible and authentic answers to emerging ecological questions for the sake of joint development and a safe future," said the Chairman of the Board of Trustees.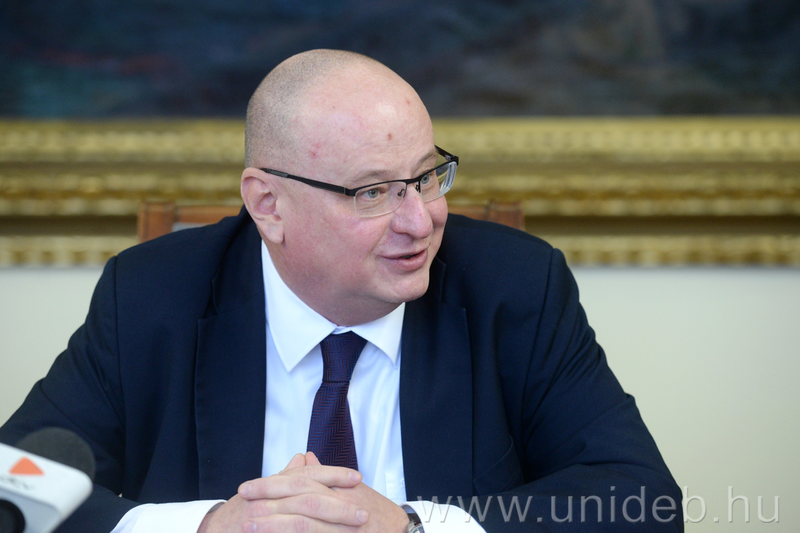 The primary task for the center is to generate scientific results. Rector Zoltán Szilvássy recalled that the idea of creating an independent institution dealing with this specific topic through the involvement of industrial partners had been raised years ago, as there is always an extremely significant demand for scientific achievements related to this particular field.

"In addition to numerous disciplines, the University of Debrecen also examines phenomena related to the entire living world. Climate change is a priority field in this area, as it contains a lot of hazards and dangers to which it is necessary to adapt. The multidisciplinary nature of the university allows it to investigate and search for solutions on a scientific basis, so that professionals from several fields can work and do research together, thereby achieving results that may be important for companies cooperating with the university involved in the field of ecology and biodiversity," said Zoltán Szilvássy, Rector of the University of Debrecen.

According to Péter Nagy, Chairman of the Scientific and Social Advisory Board (TTTT), which assists GTIDEA's Chairman of the Board of Trustees, global collaborations will also be decisive for the Center and, for this reason and purpose, research can be given international embeddedness.

"Due to its wide international network of contacts, our university carries out collaborative activities that span across continents. This will also be characteristic of the work of the Center, and its international embeddedness is accordingly guaranteed to be widespread. This institution is a very good breeding ground for professional work, as there are institutes at the university that can immediately participate in international research, and this direction is also strengthened by a panel of renowned foreign professors," said Professor Péter Nagy, President of TTTT.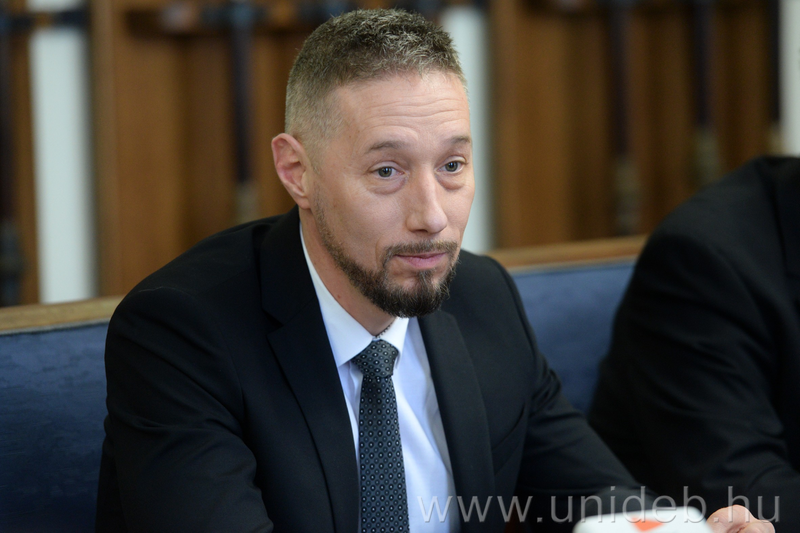 A management council comprising three persons was established to manage and direct the Center, consisting of Professors Tamás Székely, Szabolcs Lengyel and Róbert Gábriel. In addition, the Center will employ 6 or 8 full-time researchers and assistants.

According to Tamás Székely, Head of the Research Center, the research projects should explore a wide-ranging system of ecosystem services, and the goal is to ensure the quality of life in the long run through scientific results.

"Ecological research and nature conservation look back on a long tradition in Debrecen. All of this is strengthened in such a way that the university advances at the level of international science. We will carry out habitat monitoring activities in our region that are then planned to be applied throughout the entire country. Therefore, this biomonitoring will be given a prominent role in the Center's activities. We will create a professional network of ecologists, while raising the level of doctoral student training will also be our priority. We will carry out integrative research aimed at restoring certain habitats and, in this area, we will develop collaboration and cooperation with agricultural professionals among others," said the Head of the Coordination Research Centre for Biodiversity, Climate Change and Water Management.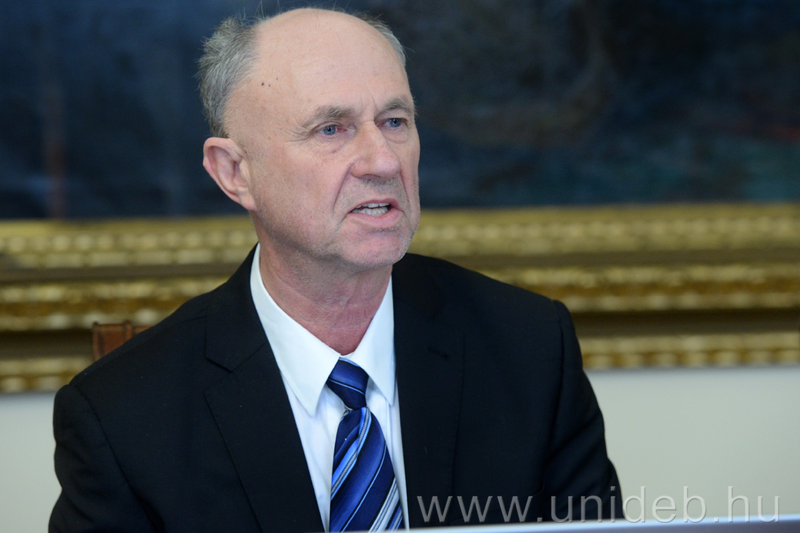 In this Research Center, specialists will study the possibilities of the optimal use of natural resources, critical issues related to water management and, in addition, coordinate scientific activities and training programs related to the topic area.

According to the current plans, the Center will also involve external partners to perform special tasks, while the BSc, MSc and doctoral students of the University of Debrecen will be involved in the research activities carried out at the international level. The Center is expected to start operating as of the middle of this year.

Press Center – BZ