The first video recordings about the tightly packed stadium show are now available on the YouTube channel of the University of Debrecen, so you can virtually relive the unforgettable moments of this year's yoUDay celebration. The impressive spectacle together with the amazing atmosphere will surely convey a lasting experience for everyone.
Tens of thousands of participants and spectators sang the song Tavaszi szél [Spring Wind] in unison with Fruzsina Erdős, an instructor at the university's Institute of Popmusic, in Nagyerdei Stadium on September 14 as the opening act of this year's yoUDay program. As soon as the first notes rang out, the entire audience joined in the fun and pulled together as one. You can now watch these elevating moments on the university's YouTube channel, followed by the magnificent spectacle of the international students enrolled at the university inundating the stage, flying the flags of almost 110 nations.

The Hair medley performed by the international troupe of the oDEon theater will also definitely remain a long-lasting memory for everyone. The tunes of the iconic pieces, including "Aquarius," "Manchester," "I got life" and "Let the sunshine in" filled the whole stadium, while young and old alike were humming the well-known songs together with the international students. These fantastic moments of musical entertainment can now also be viewed by anyone who clicks on the YouTube channel of the University of Debrecen.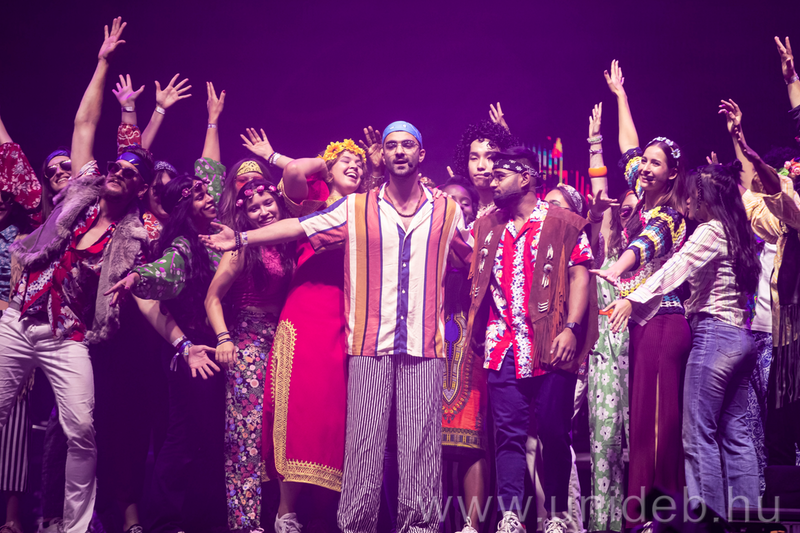 However, the reminiscing does not have to come to an end here, as there will be even more videos shot of the unique stadium show celebrating the opening of the academic year uploaded in the near future.

Press Center - TH