On Thursday, rector Zoltán Szilvássy and a Chinese representative talked about the most recent technologies in the construction industry, and potential partnership in the fields of health industry and medicine. The subject of a vaccine against the corona virus also came up at the meeting.
Representing Chongqing Medical University and the China National Complete Engineering Corporation, Emad Mutlak visited the University of Debrecen in order to identify opportunities for cooperation in the future. He was welcomed by rector Zoltán Szilvássy in the Rector Council Room.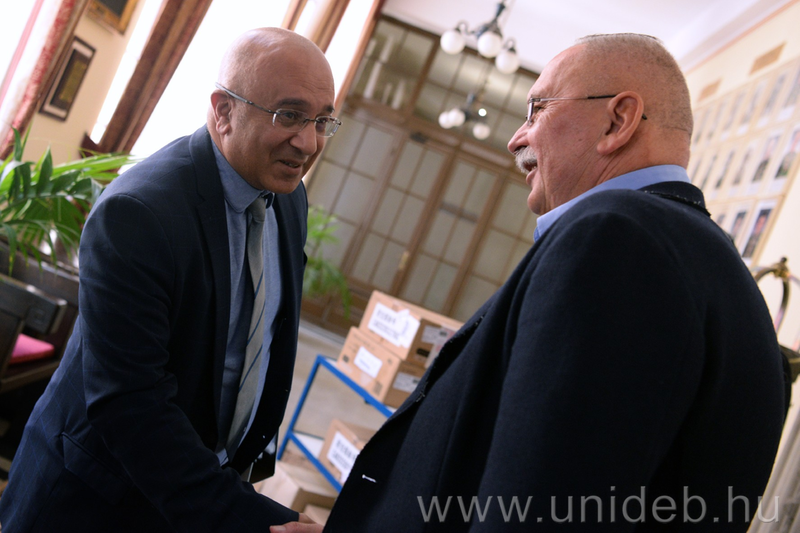 The parties talked about potential cooperation in various fields, including research projects into traditional Chinese healing and testing the COVID-19 vaccine, which is in clinical phase II in China.
They also discussed the newest solutions and technologies in the construction industry, which might be used in the education of engineers at UD and in the infrastructural development of the university.
Before leaving, Emad Mutlak presented the university with ultralight, 3D, non-irritating, sterilisable masks and nitrile gloves.
Press Office