After the Hungarian, the English version of the unique healthcare application of the UD has also become available for downloading. Via the UD Mediversity app, foreign patients can now use the telephone directory, as well as search for specialised outpatient clinics and physicians.
A press conference was held on the development on Tuesday at the Clinical Center (CC), where it was also mentioned that the English-language version of the central websites of the CC and of Kenézy University Hospital, as well as the independent Hungarian websites of the individual clinics, have also been completed.

Zoltán Ónodi-Szűcs, vice chancellor for healthcare coordination emphasised at the press conference that efficient communication with the patients is of essential importance.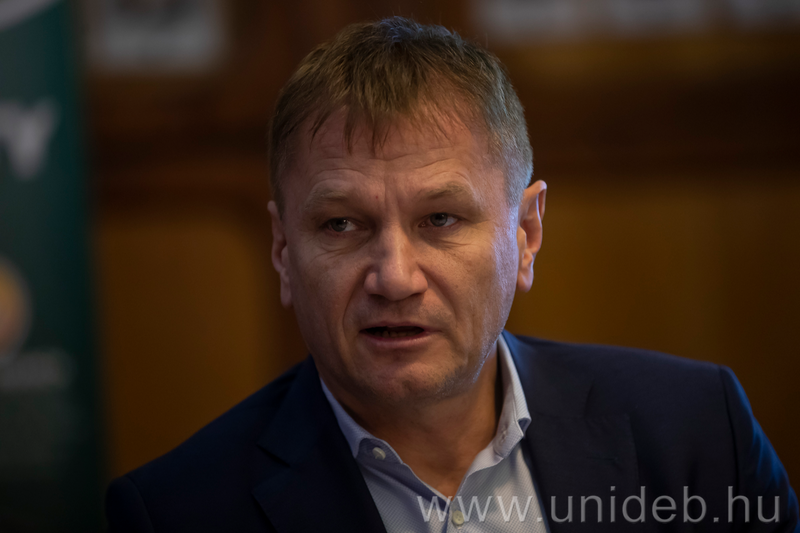 "The website of the Clinical Center of the University of Debrecen and the application constitute a unique communication channel, with no other location having anything similar. The aim is to reduce the loss of information as far as possible." The English translation is primarily useful for international students, as well as for foreign workers using healthcare services in Debrecen, since this way they will also be able to access the most important information, the vice chancellor said.

In the opinion of Ervin Berényi, president of the Clinical Center, the application is the one of the most efficient means of ensuring the flow of information, with the help of which we can practically have the Clinical Center at our fingertips.


"In the near future, we will set up an information point in the Center, which will enable patients to ask for help in person, and our plans also include the launching of a dispatch service with experts taking the calls of patients", Berényi listed some of the plans, also adding that the development of the application will not stop here, since the aim is to provide the widest possible range of services to the patients.

As Zsolt Lampé, general director of "Kenézy Gyula" University Hospital said, for the hospital as a functional healthcare delivery unit, it is important that patients have easy access to the most important information related to healthcare services.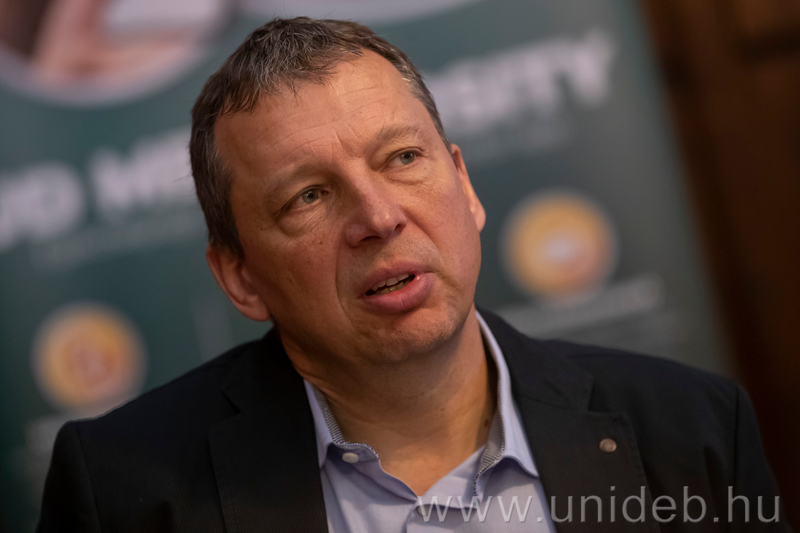 "Due to the continuously increasing volume of health tourism, there is a significant demand for healthcare services delivered in English. The aim is to enable patients to access healthcare services and waiting lists in English as quickly and simply as possible, and to find the physicians that are most suitable for them", Lampé added.

Szilvia Vincze, head of the Webportal, Application Development and VIR Centre (WAV) of the University of Debrecen, mentioned that the translation of the website took the translators three months, with ten physicians participating in the project as well. It is a new feature that, for testing purposes, a feature aimed at locating healthcare professionals is also available to users; this can be used, for example, for finding home care providers.


"After the appearance of the English-language application, we saw a sudden increase in the number of downloads. Approximately 30 percent of the three thousand registered users use the application in English, and in the past nine months, the app helped users in more than 15 thousand cases. So far, the most important feature is the location of outpatient clinics; in connection with this, one of the future development objectives is to use 3D technology to help users navigate all the way to the entrance of the outpatient clinic," the head of the WAV Centre emphasised.

Szilvia Vincze noted that by the end of last year, all clinics had their own websites, and the plans are now to make the most important healthcare delivery information available in additional foreign languages, including German, Russian and Romanian.

Press Office