So far over 300 bipolar prostate removals have been performed at the Urology Clinic of the Clinical Centre of UD, where this procedure was first applied in Hungary. Many Hungarian and international specialists study and practice this technique at the Clinic. Most recently, urologists from the Honvéd Hospital and from Serbia attended surgeries as observers.
The occurrence of benign prostate enlargement grows with age. The problem affects a large number of men over fifty. Surgical intervention is required only in case of a complete inability to urinate and if difficulty urinating persists despite medication.

Compared to open surgery, bipolar prostate enucleation (TUEB) is a safer solution with less bleeding and post-operational pain. Further benefits include shorter inpatient stay and faster recovery.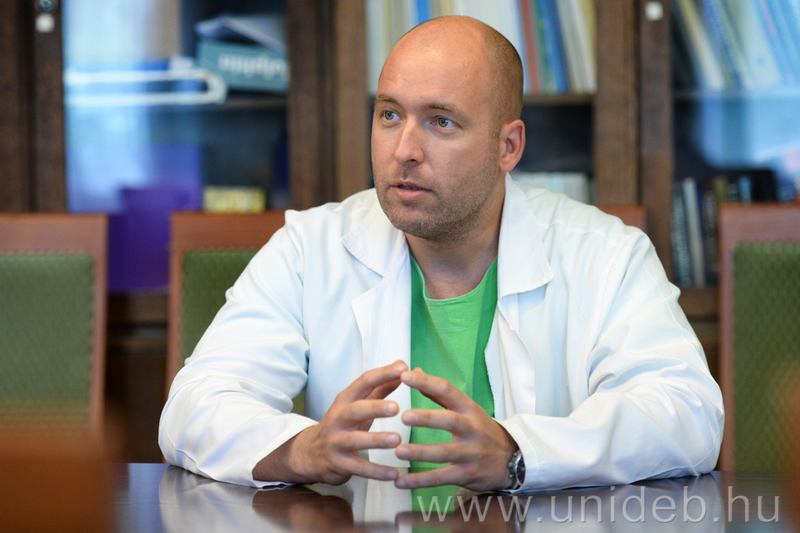 - We have routinely applied lower urinary tract endoscopy in the case of benign prostate enlargement, but up until recently over a certain size (80 g) open surgery remained the only option. Bipolar prostate enucleation (TUEB) allows the removal of big prostate enlargement through the urethra. I learned the procedure during a study visit in Leipzig, and applied it, for the first time in Hungary, at the Urology Clinic in 2017. Since that time we have performed over 300 TUEBs – explained Zoltán Kiss, specialist at the Urology Clinic of the Clinical Centre of UD to hirek-unideb.hu. 

During the operation, a purpose-designed tool is driven into the urethra to open up the layer between the capsule of the prostate and the enlarged tissues.

- Moving along in this layer, we separate the enlarged prostate. The lobes are pushed into the bladder, where these benign tissues are minced and sucked out with a tool called morcelator. The biggest prostate adenoma that we have removed so far using this procedure weighed 200 grams – explained Zoltán Kiss.

Upon the separation of the enlarged tissues special attention is paid to the sphincter of the urethra in order to prevent leaking. One of the benefits of this procedure is that bleeding can be treated accurately with the special tool during surgery.

- The result of the procedure is the same as with open surgery, but the risk of complications is significantly less, and so is inpatient stay, as the use of a bladder catheter is required for a shorter period – emphasised specialist Kiss.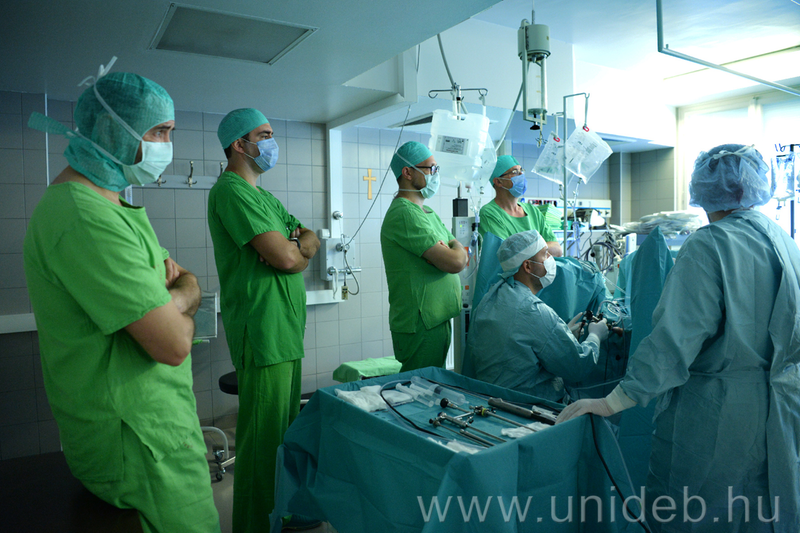 At the Urology Clinic, the procedure is performed by Zoltán Kiss and Tibor Flaskó, head of the institution. The method is receiving  enormous international attention, most recently urologists from the Belgrade-based University Clinical Centre of Serbia and from the Honvéd Hospital attended bipolar prostate enlargement removal procedures as observers, in order to familiarize themselves with the operation that  is already a common procedure at the Urology Clinic.
Specialist Kiss also performs operations abroad for demonstration purposes, and the Clinic promotes the technique among Hungarian urologists as well. According to plan, during next year's Endourology Days in Debrecen participants will be able to follow live broadcasts of surgeries performed by recognised Hungarian and international specialists.   
Press Centre – CzA