The University of Debrecen actively supports the activities of the recently established Jewish Scientific and Cultural Research Institute in Debrecen, stressed Elek Bartha, UD's Vice-Rector for Education, at the organisation's partnership meeting.
"In recent years, interest in Jewish culture has increased in Debrecen, so has religious tourism," said Tamás Horovitz, president of the Debrecen Jewish Community, at the Debrecen Jewish Scientific and Cultural Research Institute's partnership meeting at the Jewish Community's headquarters in Bajcsy-Zsilinsky Street.  Speaking about goals, Tamás Horovitz explained that, among other things, with the involvement of experts and students of the University of Debrecen research is planned to be carried out into Jewish culture, sacradness, and traditions. Their endeavours are also supported by the Hungarian government.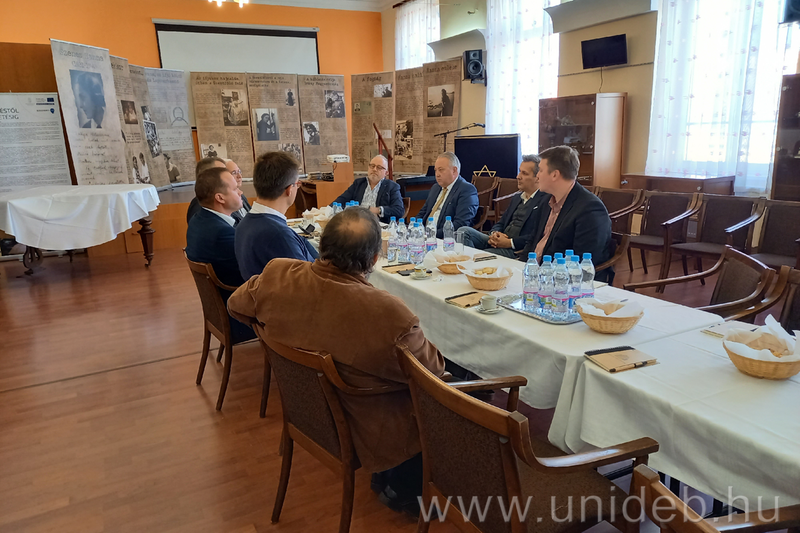 Elek Bartha, UD's Vice-Rector for Education reminded those present at the event that our university has maintained professional relations with the Jewish Community for over two decades.
- Researchers of the university regularly participate in international scientific conferences of Jewish communities in the Carpathian Basin. We have hundreds of Israeli students and we are in close contact with Israeli universities and academic institutions. UD intends to further strengthen and broaden this system of relationships, explained Elek Bartha.

"Students and lecturers and researchers can choose from a wide range of Jewish research topics, and it is possible to launch new programs," said the Vice-Rector for Education.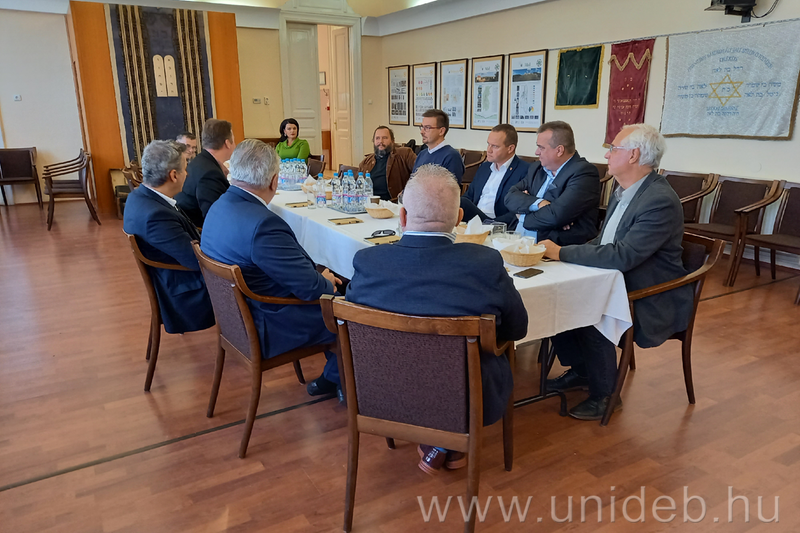 Péter Forisek, Director General of the Teacher Traning Center of the University of Debrecen, reported that lectures on Jewish culture and traditions are among the more popular lectures at the University of Debrecen.  He added that, according to plans, next year the research center will stage an international conference on Jews in the Carpathian basin and their relationship system. In this event, they count on the participation of the University.  Péter Forisek stressed that they wish to extend the Research Institute's activity to include the entire Tiszántúl, Felvidékre, Kárpátalja and Partium. Teachers and researchers of the University of Eperjes as well as the Rákóczi Ferenc II. College in Beregszász have all indicated their willingness to participate.

Zsolt Heller, President of the Debrecen Jewish Church and Cemetery Foundation, which operates the Debrecen Jewish Scientific and Cultural Research Institute, emphasized that the Debrecen Jewish Scientific and Cultural Research Institute was established on a private initiative. So far, among others, the collection of Jewish ethnography and objects in Debrecen has been established, the Albert Kardos International Poetry and Prose Competition has been organized, and a travelling exhibition about the life of Hanna Szenes has been prepared. Among other things, they support young people's research into Jewish religion, history, ethnography, and architecture, help them find scholarships to Israeli universities, companies, and research institutes.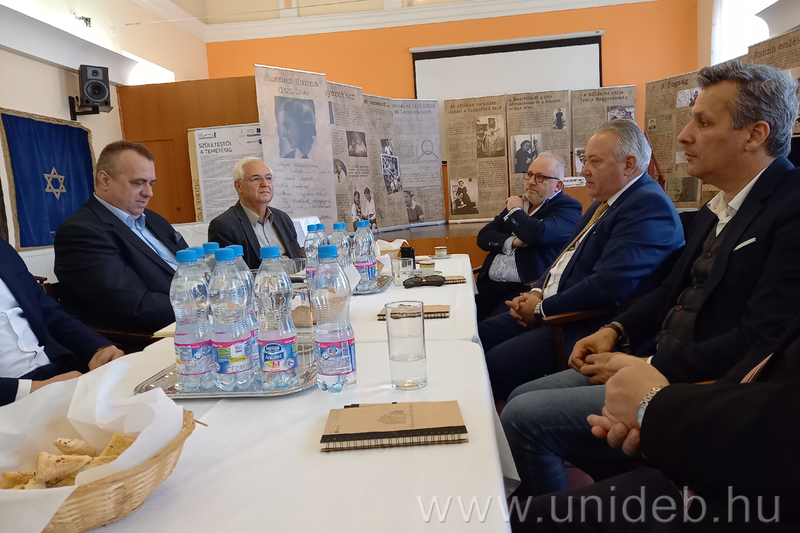 At the meeting Tamás Horovitz also spoke about the fact the ruins of the building at the corner of Bajcsy-Zsilinszky and Pásti streets will soon be demolished, to be replaced by a Carpathian Basin Memorial, which will operate not as a museum but as a culture center.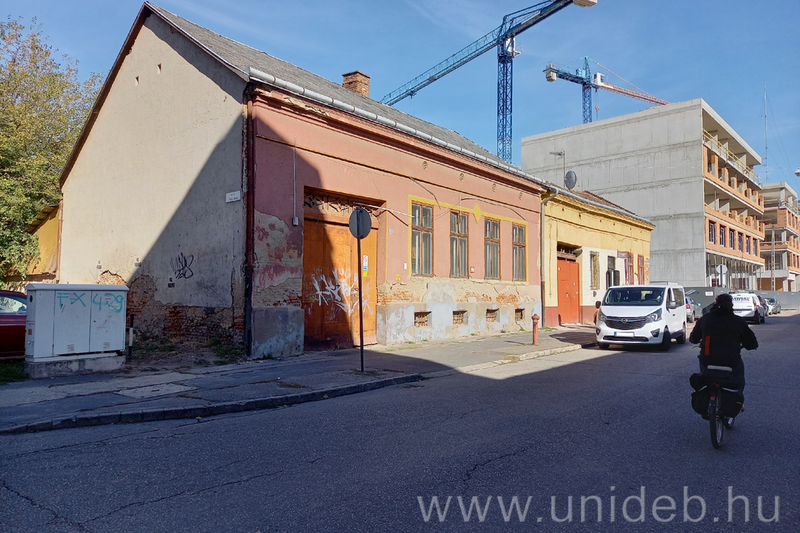 Representatives of the municipalities and museums of Gyomaendrőd, Berettyóújfalu, Mátészalka and Karcag, which play a major role in Hungarian Jewish culture, also took part in the partnership meeting. The Déri Museum in Debrecen and the local authorities of Tiszafüred, Hajdúszoboszló and Hajdúnánás also expressed their wish to cooperate.
 
Press Office