Young obstetrician-gynecology specialists from the University of Debrecen have successfully participated in an international laparoscopic suturing contest. In the professional program called Winners Meeting, the team from Debrecen has finished second.
The Winners Meeting, where world-renowned speakers in the field share their experience, is a congress organized primarily for young gynecologists interested in minimally invasive endoscopic interventions. The professional program provides an opportunity to expand theoretical knowledge and develop practical skills. Young gynecologists can compare their skills in individual and group competitions.


The Institute of Obstetrics and Gynecology was represented at the group competition of this year's Winners Meeting held in Valencia between June 15 and 17 by six contestants (Adrienne Berczi, Krisztina Berindán, Beáta Vida, Ágnes Kövér, Zoltán Tándor and team leader, Zsolt Farkas). The team finished second out of eight teams at the international laparoscopic suturing contest. The congress was also supported by the GESEA (Gynaecological Endoscopic Surgical Education and Assessment) program, a structured training program in gynecological endoscopy adopted by the European organization ESGE (European Society for Gynaecological Endoscopy).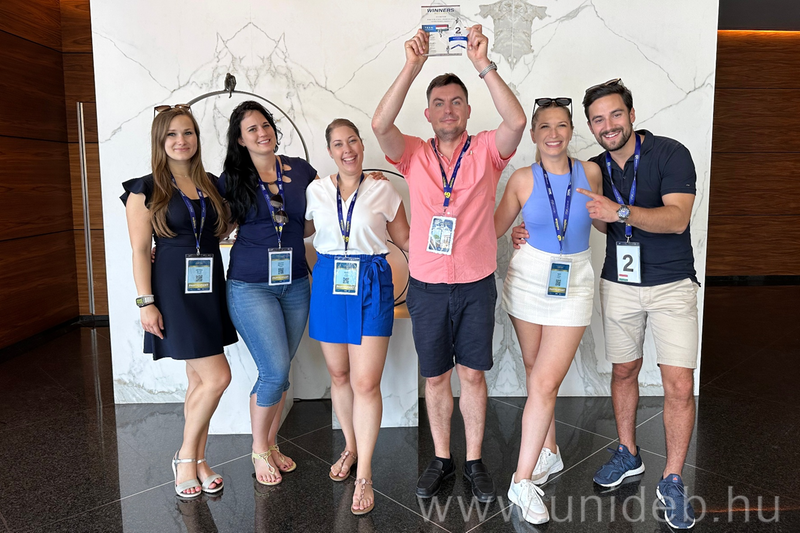 - Another reason why the result is important is that the Institute of Obstetrics and Gynecology is committed to providing endoscopic training for young gynecologists. Following the recommendations of the leading professional societies, it has its own endoscopy dry laboratory, in which the training follows the guidelines of the international (GESEA) program under the direction of institute director Zoárd Krasznai and myself. This enables the region's young gynecologists to obtain European standard endoscopic (hysteroscopy, laparoscopic) practical basic training at a European level - said Zsolt Farkas, team leader, specialist at the Obstetrics and Gynecology Institute of ÁOK, UD.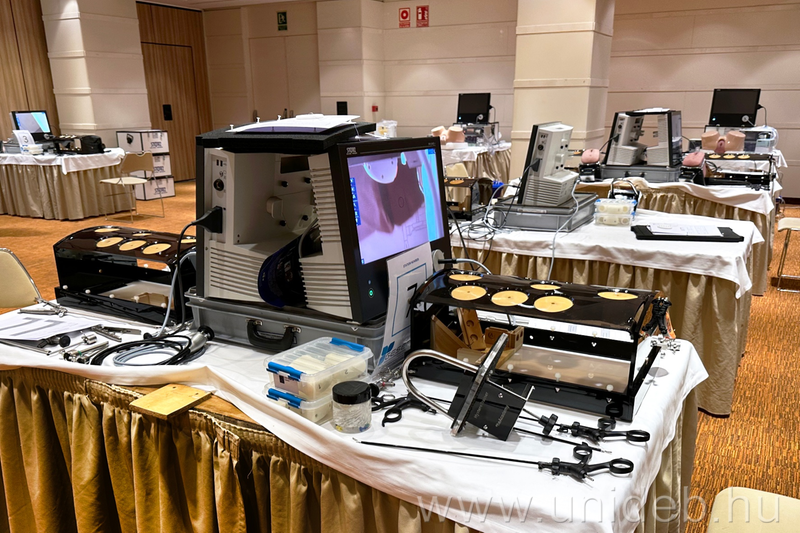 The congress also made it possible for attendants to take the level 1 and level 2 endoscopy exam2 included in the GESEA program. Four professionals from the University of Debrecen were involved in this year's GESEA exam, where Zsolt Farkas helped implement it as an invited examiner.

- The good results achieved at the international laparoscopic suturing contest and the increasing number of successful GESEA exams by the participants in the endoscopy courses testify to the effectiveness of the training and the raison d'être of future international accreditation plans, Zoárd Krasznai, director of the Institute of Obstetrics and Gynecology of AOK? UD, stressed. 

An interesting fact about the competition is that the rival Hungarian team was also prepared at the Institute of Obstetrics and Gynecology of the University of Debrecen.   

Press center - CzA