The Faculty of Health Sciences of the University of Debrecen offers up-to-date knowledge, practice-oriented education and a new master's course to students, who can study in Debrecen, Nyíregyháza and Szolnok.
The Faculty was created a few months ago by integrating the Faculty of Public Health into the Faculty of Health. The Faculty offers a wide range of courses to those who are interested in healthcare and social sciences.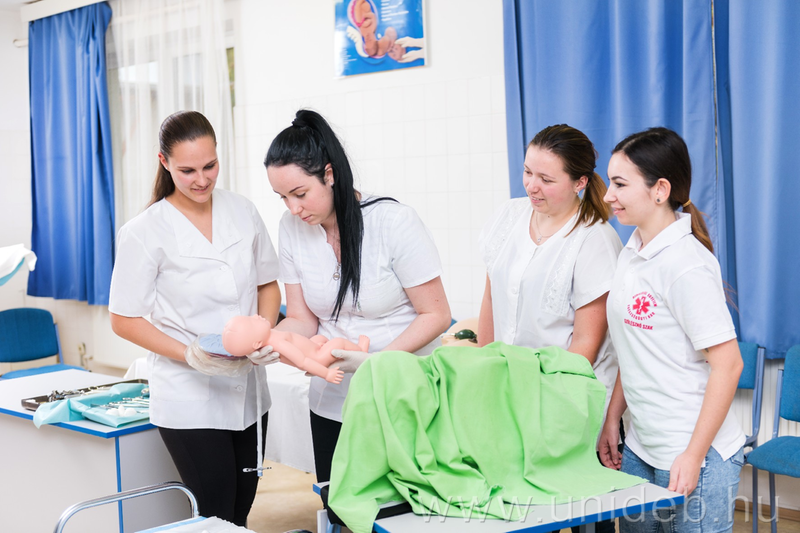 Applicants can choose from four bachelor's programmes (nursing and patient care, healthcare and disease prevention, healthcare management, and social work) with seven specializations, and from eight master's courses (healthcare policy, healthcare social work, healthcare teacher, advanced practice in nursing, complex rehabilitation, public health, health visitor, social work and social management). Twelve further training programmes and English-language courses will also be available in 2023. Dual education is also offered to students in cooperation with social organisations and partner institutions.
The Faculty puts emphasis on practice-oriented training, which is vital for students to become familiar with their future profession, gain experience, develop the required attitude, and become able to solve problems alone, in order to become a nurse, a paramedic, a physiotherapist, a midwife, or a health visitor.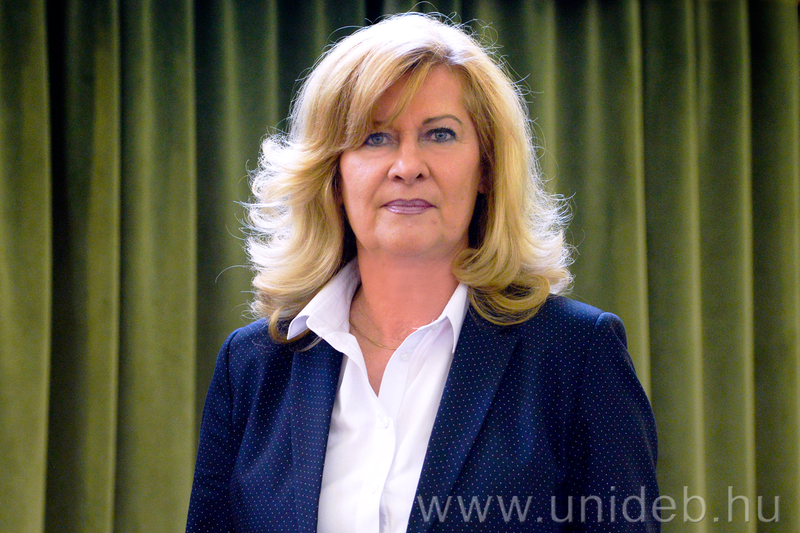 - We are focusing on healthcare, prevention and patient care. The establishment of the Faculty of Health Sciences does not affect students directly, as the specializations have not changed, and they are available at the same locations. Szolnok, Nyíregyháza and Debrecen offers the same programmes, and the student council will be available as always – said Marianna Móré, dean of the Faculty to hirek.unideb.hu.

This year, a social worker bachelor's programme has been launched in Szolnok, and a health visitor master's course has also started.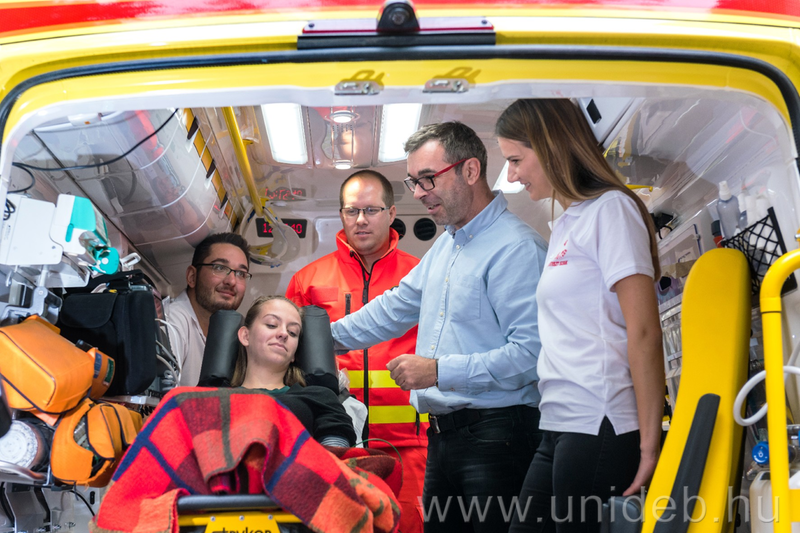 Dean Móré emphasized that the Faculty of Health Sciences follows the basic principles of UD, which are based on common interests and cooperation. This is why the Faculty has established close contact with the Faculty of Medicine and with the Faculty of Agricultural and Food Sciences and Environmental Management.
- Our students can become familiar with the institutions and teachers of these faculties. It makes their education more complex and comprehensive, which results in a higher level knowledge by the time they enter the job market – added dean Móré.
The Faculty educates and trains helpers, professionals who dedicate their lives to taking care of others. During practical training, they are tested in situations that allow them to obtain experience and prepare for real-life problems in their fields.
- Young people who decide to study here on any of the courses in the fields of healthcare or social sciences must be dedicated to helping others, and therefore should make a responsible decision. It is crucial how they can handle and relate to people who need help. During their education, they face big challenges, just as they will after graduation. It may seem that the expectations from applicants are lower than before. But the quality or our education programmes has remained the same – pointed out dean Móré.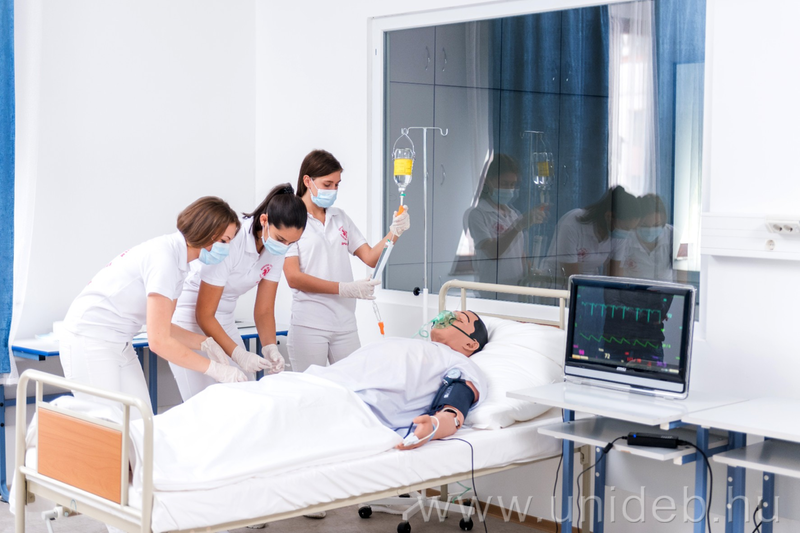 Professionals who graduate from the Faculty of Health Sciences have a very good chance to land a job soon after graduation. There is a labour shortage in healthcare and social help. Highly trained professionals are much needed. The Faculty provides students with up-to-date knowledge, and prepares them for their future jobs.
Applicants can obtain information about the courses of the Faculty and the requirements at the website of UD and at felvi.hu.
Press Centre - BZ