The Erasmus programmes for the academic year 2022-2023 have been announced. Within the framework of the mobility programme, students can study in countries like Mexico, South Korea or Japan, in addition to the European countries involved. Students were informed on the mobility programmes available at the University of Debrecen at the "Mobility Café".
- The keyword of the renewed Erasmus programme is inclusion. The goal is to ensure that the opportunity to participate in the programme is available to the widest possible range of students, including those taking care of their children or with work responsibilities. The Blended Intensive Programme (BIP), which has appeared among the standard scholarship programmes, allows students to take part in intensive education programmes at international partner universities that last only for a few weeks, and conclude with an online training that can be completed from home. Doctoral students can also apply for scholarships to cover the expenses of their short study visits abroad related to their research. The mobility project supports intensive summer courses and summer universities as well. These scholarship projects make the Erasmus programme available to those who cannot spend longer periods abroad as well - Orsolya Jánosy, head of the International Office told hirek.unideb.hu.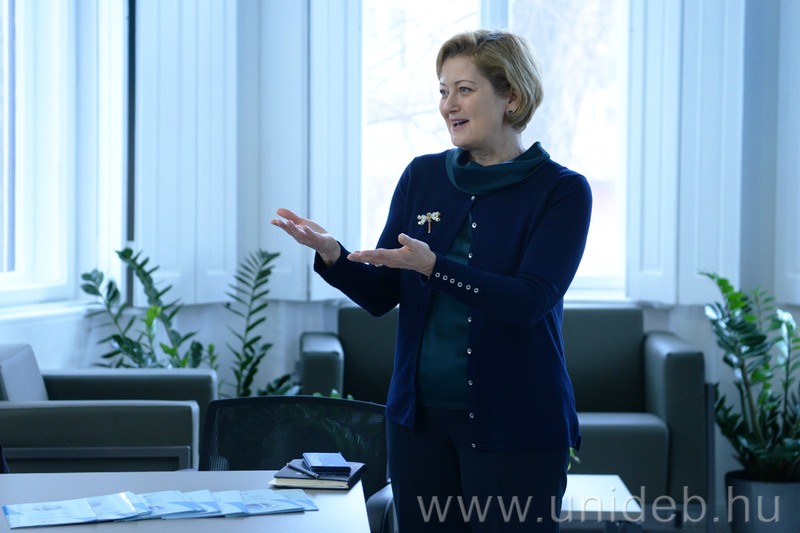 The scholarship programmes announced by the Tempus Public Foundation allow students of the University of Debrecen to continue their studies in member states of the EU, Norway, Iceland, Liechtenstein, North Macedonia, Turkey and the Republic of Serbia, and to collect educational or professional experience in a range of partner countries like the US, Great Britain, Mexico and Japan.
- Now the mobility programme offers higher scholarship amounts, and also includes alternative forms of assistance like equal opportunity support. The programme encourages "green" forms of transportation, including travelling by train and carpooling - said Péter Gara.
The Erasmus coordinator added that the pandemic affected student mobility to a lesser extent in 2021 than in the previous year, but is still interfering with teacher mobility. They hope that the newly announced mobility programmes will result in 250-300 scholarship recipients again.
The deadline for submitting applications for terms abroad is 20 March 2022, while applications for internship can be submitted continuously.

The calls for application are available at:
https://internationaloffice.unideb.hu/hu/palyazatok

Study-related mobility: https://internationaloffice.unideb.hu/hu/erasmus-ka131-palyazati-felhiv…  

Internship-related mobility: https://internationaloffice.unideb.hu/hu/erasmus-ka131-palyazati-felhiv…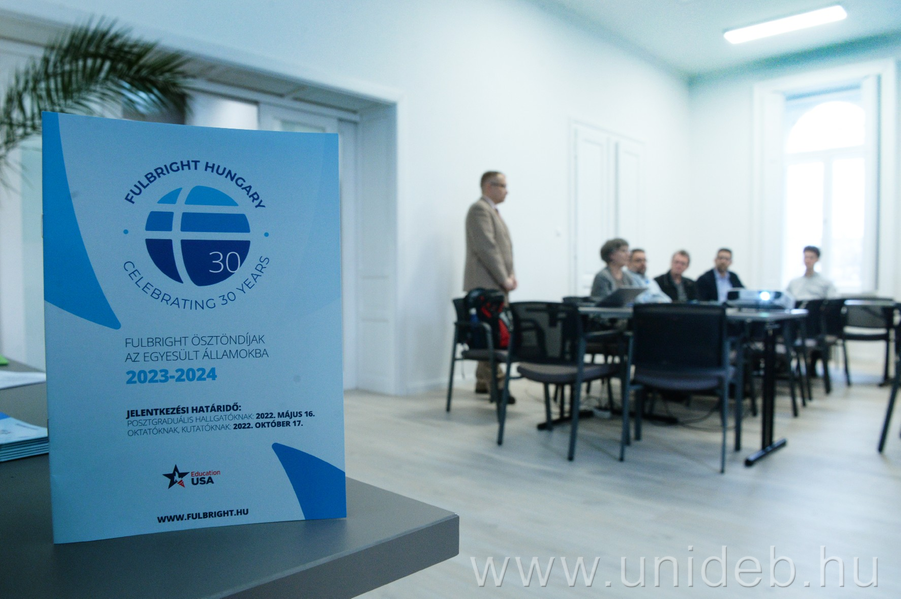 Besides the Erasmus mobility programmes, students and teachers can also apply to other programmes for scholarship, including the Fulbright programme, CEEPUS, which supports partnership in the CEE region, ISEP, which mainly offers scholarship for studying overseas, and various partnership programmes between countries and universities.
Up-to-date information and details are available at the website of the International Office: https://internationaloffice.unideb.hu/hu, and at the Facebook page of the Erasmus programme of UD:  https://www.facebook.com/erasmus.debrecen.

Press Office - ÉE