On May 24-26, 2023, the #CARPE2023 international scientific traveling conference was hosted by Glasgow, Scotland. The University of Debrecen was represented at the conference by a delegation of twenty, led by László Csernoch, vice-rector for science.
In 2015, The University joined the CARPE – Consortium on Applied Research and Professional Education group in 2015. The organization was created by universities in which applied research plays a decisive role in their profile.
Although these institutions of higher education - like the University of Debrecen (DE) - are not located in the capital of their respective countries (Hamburg, Utrecht, Valencia, Turku, Porto, Glasgow), they rank among the most significant higher education institutions in the given country in terms of their number of students and academic results.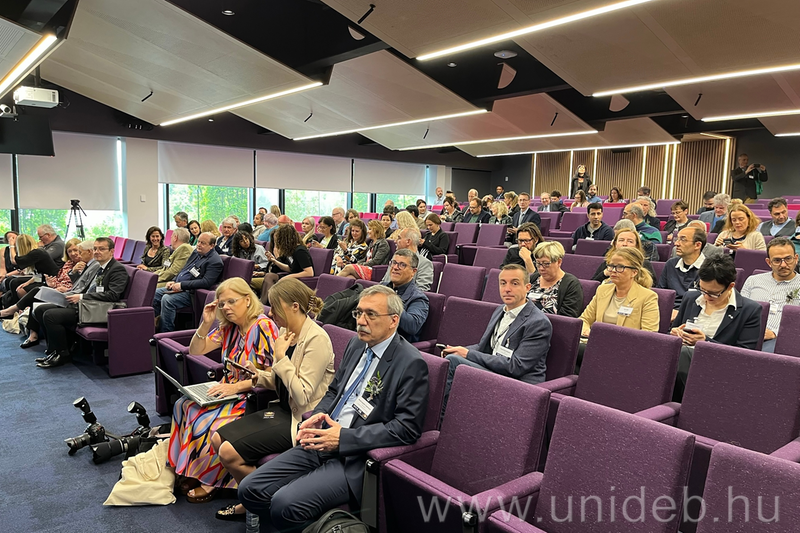 The consortium holds a conference every two years, at which the central theme is the development and harmonization of common project ideas.

At this year's Glasgow conference, current challenges were discussed by the participants in nine professional groups (Business and Entrepreneurship; Creativity and Culture; Data Science and Artificial Intelligence; Food; Health; Teaching; Societal Challenges; Smart Sustainable Cities; Sport and Exercise Science), within the Special Interest Group.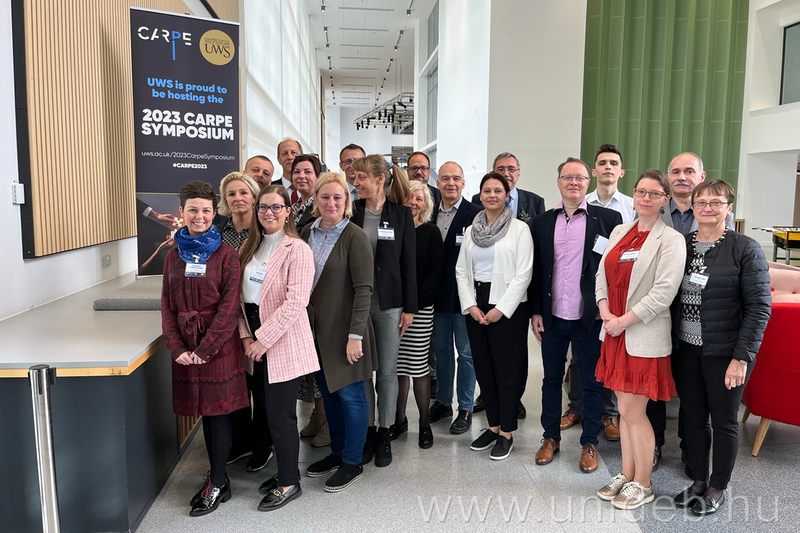 The University of Debrecen was represented at the professional event by a delegation of twenty people from seven faculties (Faculty of General Medicine, Faculty of Humanities, Faculty of Health Sciences, Faculty of Economics, Faculty of Pharmacy, Faculty of Agriculture, Food Science and Environmental Management, Faculty of Technology) led by Vice Rector László Csernoch.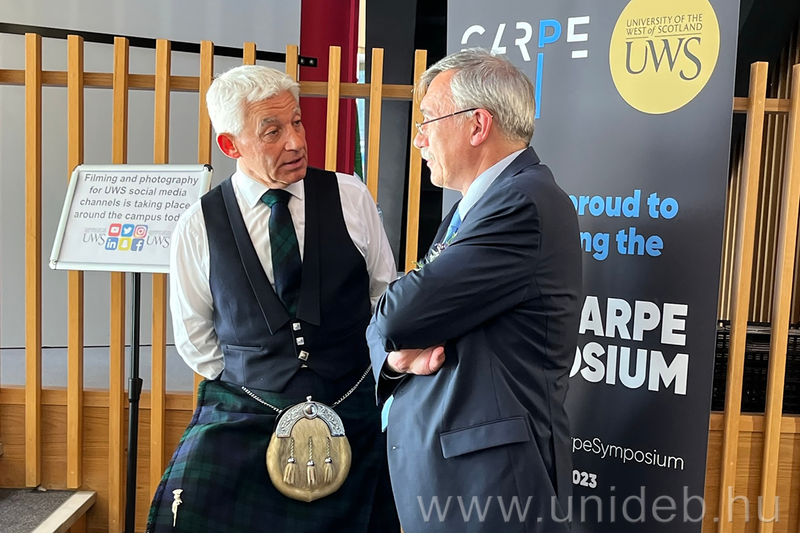 - At the meeting, an agreement was reached on the creation of a thematic topic group, which provides a great opportunity for the teachers and researchers of the University of Debrecen to conduct joint international scientific work, as well as to participate in various tenders. All this can promote the development of universities' research networks and the expansion of relations - László Csernoch told hirek.unideb.hu.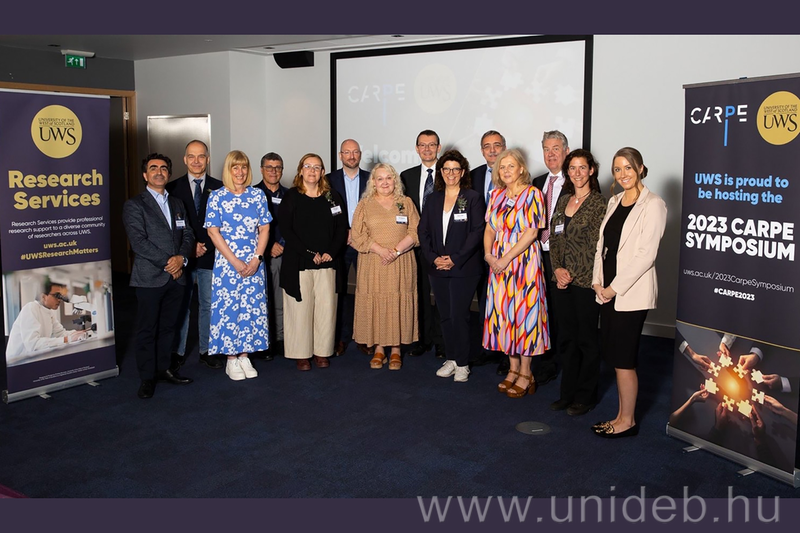 Within the framework of the scientific meeting, the participants celebrated the 10-year anniversary of CARPE. The jubilee also created an opportunity to reflect on the past and summarize the results so far. The representatives of the participating universities considered the more than 500 EU tenders submitted in the last decade a success. The number of winning projects exceeds one hundred.

The next meeting of CARPE will take place in Porto, the second largest city in Portugal, in 2025, in two years' time.

Press center - BZs