Eight leading higher education institutions of Uzbekistan are seeking opportunities for cooperation with the University of Debrecen in the fields of pharmaceutics, agricultural and economic sciences. The delegation of the eight universities' leaders has visited several relevant faculties.
General vice-chancellor Károly Pető received the chancellors and vice-chancellors of the higher education institutions of Tashkent, Samarkand, Navoi, Bukhara, Andijan and Karakalpak on Thursday, May 18, within the framework of the Hungarian-Uzbek Rectors' Forum. During the walkthrough of the Main Building and the following discussion the guests were told about the history and symbols of the 500 hundred-year old University of Debrecen, as well as its current training and research and development structure.
- The University of Debrecen is the only place in Hungary where all scientific fields are represented, except military and veterinary sciences. Károly Pető emphasized at the meeting that, in addition to training, the system of research, innovation and corporate cooperation is also of strategic importance in our institution.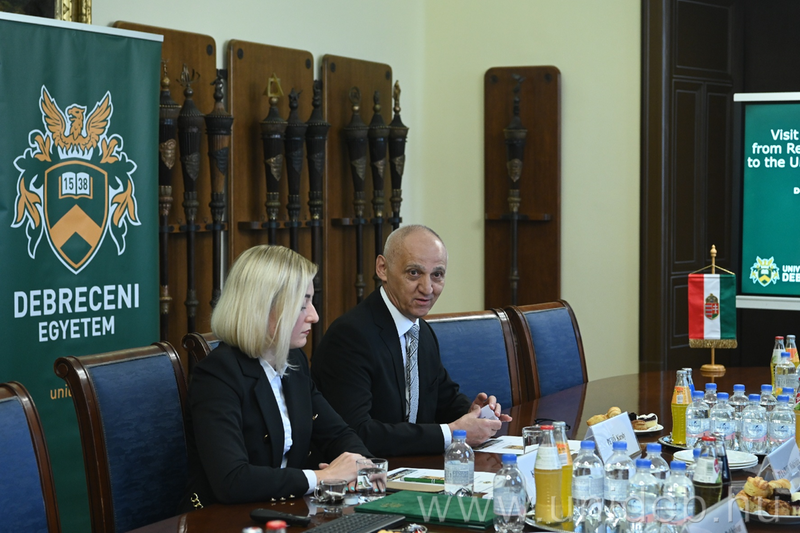 The coordination and strategy director of the university provided detailed information for the members of the delegation about the faculties, the Clinical Center related to medical education, investments and innovations related to agricultural sciences, as well as the number of students. Oksana Kisil also mentioned that 26 Uzbek students are currently studying at the University of Debrecen, most in the Faculty of Informatics and the Faculty of Health Sciences.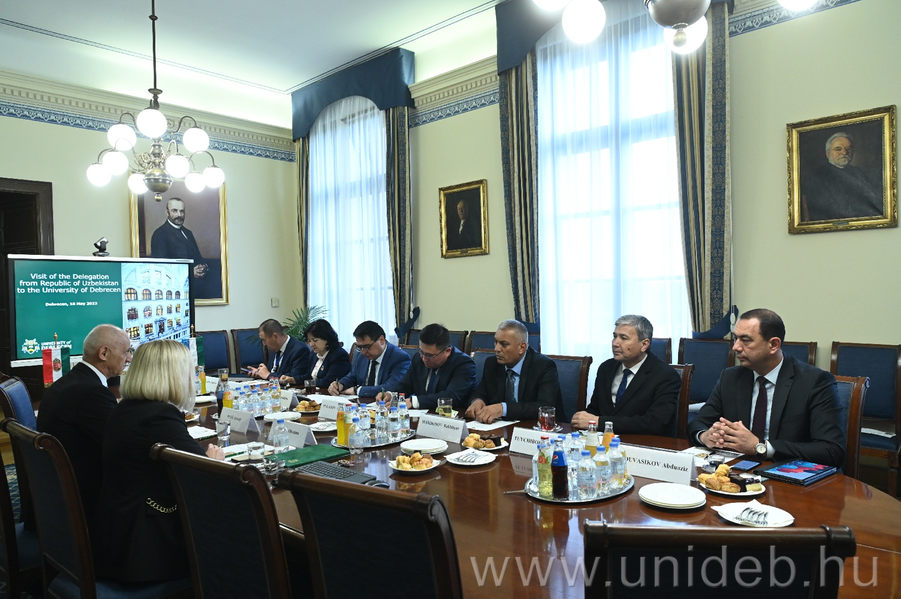 The heads of the Uzbek institutions were seeking cooperation opportunities in multiple scientific fields. They visited the Faculty of Natural Sciences and Technology, Pharmaceutical Sciences, Economics, and the Faculty of Agriculture, Food Science and Environmental Management seeking partnerships in natural sciences, pharmaceutical sciences, economic sciences, as well as agricultural and food sciences.
Press Office -TH