A Chinese delegation visited the University of Debrecen on Friday. The professors of Tsinghua University in Beijing and the Chinese Academy of Sciences familiarized themselves with the teaching and research program of the Faculty of Natural Sciences and Technology, mapping the possibilities of a possible future cooperation.
The Chinese professors were welcomed by Ferenc Kun, dean of the DE Faculty of Science and Technology (TTK), who presented the faculty's training offer, research areas and extensive industrial collaborations, while activities of the Aerospace Information Research Institute within the framework of the Chinese Academy of Sciences were introduced by Professor Wenxin Liu.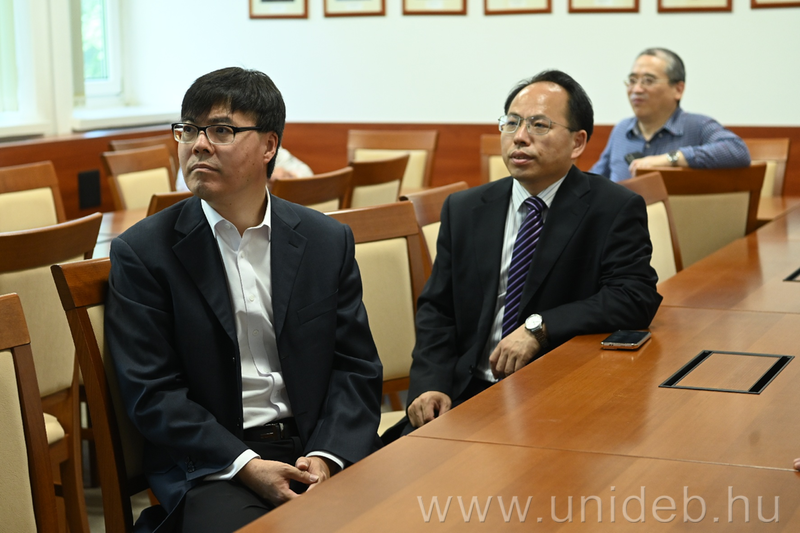 The Chinese institutions are involved in the production of electronic devices that produce very high frequency electromagnetic waves. Their penetrating ability is much better than the waves used today in mobile phone communication or satellite communication, thus, they are less sensitive to weather conditions, such as cloud cover.

- At our faculty, it is the basic courses in physics, electrical engineering and materials engineering, as well as the master's degrees in physics, electrical engineering and materials science that may arouse the interest of the Chinese partners, as they affect the scientific background of the research carried out by them, this way, it is primarily materials science, physics and electrical engineering where cooperation with the Chinese partners is expected in the future, Ferenc Kun told the hirek.unideb.hu portal.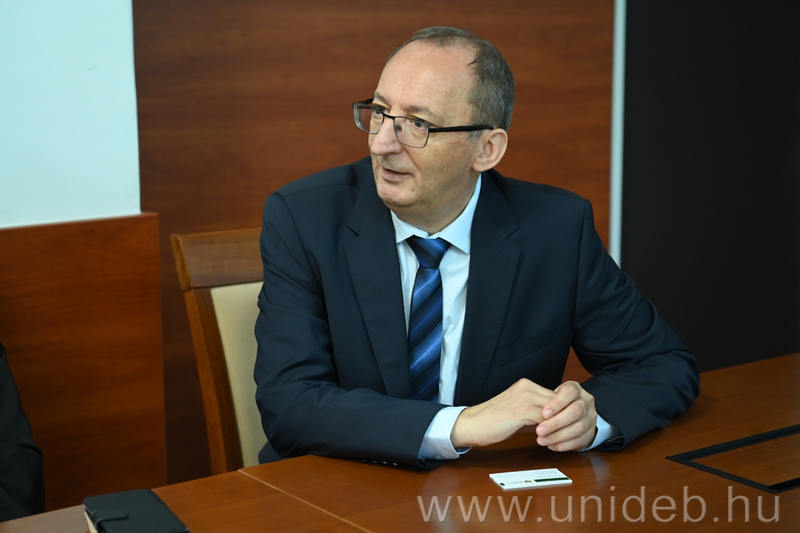 The dean added: the Chinese guest highlighted many special elements of the field of science; it was interesting to see - among other things - that the production of the necessary tools requires processing and tests on a micro- or nanometer scale.

- The necessary knowledge and infrastructure are available at TTK - stressed Ferenc Kun.

The aim of the meeting was primarily to find out about each other, and although no concrete agreement was reached, the Chinese guests expressed their intention to cooperate, and UD TTK is also open to this opportunity.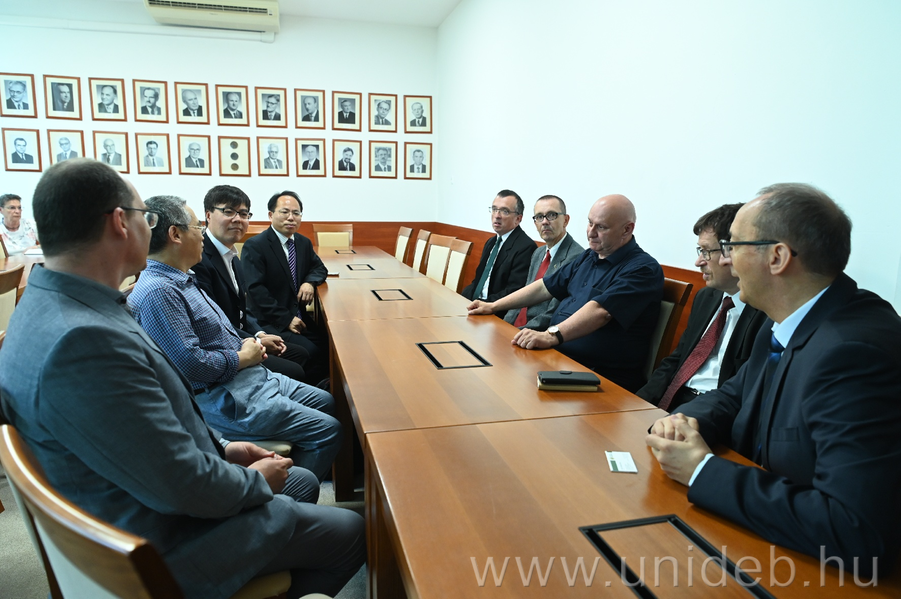 During their visit to Debrecen, the Chinese partners also visited the laboratories and current research projects of the DE Atomic Materials Science Center.
During the visit, the guests were guided by Cui Xianjun, the Chinese director of the Confucius Institute of the Faculty of Arts of the University of Debrecen.
Press center - BZs