The current visiting professor from India at the Department of Ayurveda in Debrecen is to offer an introductory course on the primary reasons for diseases, traditional phytotherapy, and a generally more holistic approach to healing.
As of February 2017, the students of the University of Debrecen will be the first lucky ones to get an insight into the basics of the traditional Indian system of medicine, which is oftentimes also dubbed as "the science of life." This prestigious field of medicine, which looks back on a history of more than five thousand years, will be the topic of the introductory course offered for students of medicine, pharmacy, and dentistry, held by Ms. Asmita Wele.

During the course of the program that comprises this optional English-language course, which is unique in Hungary, the students can get access to basic principles of Ayurveda that  may serve as a crucial complement to modern (western) medicine.


"Ayurveda is an ancient holistic system which, when compared to the principles of western medicine, practices a totally different approach to health and illnesses. By getting to know it better, future medical practitioners will be in a position to treat patients with the help of a more complex attitude," said Asmita Wele.

A professor from Bharati Vidyapeeth Deemed University in Pune, Central India, Ms. Wele identifies the most important difference between Indian and modern medicine in the fact that, while western medicine focuses mostly on diseases, Ayurveda also treats diseases but puts the main emphasis on the preservation and maintenance of health.

She underlined that, in general, modern medicine could be an excellent solution in the case of contagious diseases, life-saving treatments, traumas and surgery, where Ayurveda is less effective. However, modern medicine is oftentimes helpless in cases of non-contagious, chronic diseases, such as diabetes or cardiovascular disorders, in the treatment or prevention of which Ayurveda seems more efficient. By applying its traditional methods, we could effectively treat several autoimmune disorders, dermatological problems, like eczema, or neurological symptoms, including depression, Alzheimer's or Parkinson's diseases, as well as metabolic disorders, such as IBS (Irritable Bowel Syndrome), which is considered an endemic disease in Hungary.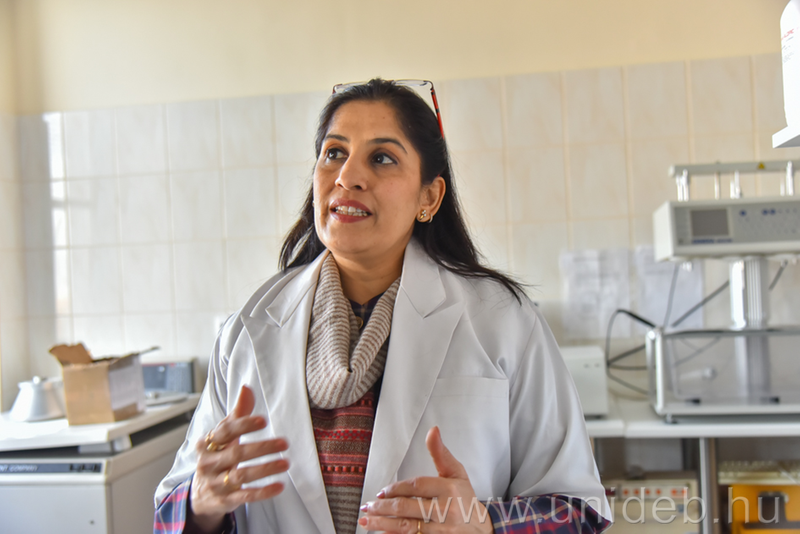 Professor Wele would like to hope that, in addition to the excellent western methods of medical treatment, her future course participants will also recognize and acknowledge the raison d'être of Ayurveda, too.

"I do believe that the future medical science is going to be along the integrative approach, where the focus of healing is the patient and not the medication. By bridging the gap between Ayurveda and modern medicine, we can open up a whole new world of possibilities, and it is at the University of Debrecen that this mission has first been undertaken in Europe," said the professor.

Students who take the course will get a chance to learn about their physical and psychological constitution (prakriti), based on their own dosha-s, and then expand this knowledge to observe their own relatives and friends. They will acquire knowledge concerning the health benefits of a number of herbs and spices normally used in our kitchens. They will find out about a few simple healing practices that can be applied at home, too, which provide solutions for a simple cold, coughing, and a range of digestion problems. They will also gain insight into several allopathic and homeopathic ayurvedic treatments: like, for example, panchakarma, which is a special healing and detoxification process, and get a holistic picture of the system of ayurvedic therapies.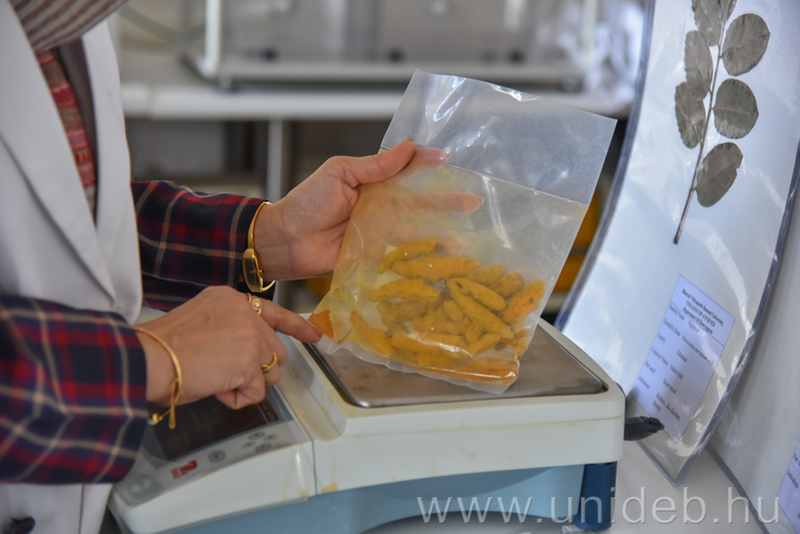 Professor Asmita Wele reckons that, by the end of the course, participating students will also become receptive to the idea of approaching Ayurveda from a scientific perspective. This field is still relatively underdeveloped, so the visiting Head of Department would like to believe that the new program might attract more and more students to turn towards Ayurveda, so that Hungary would become the point of departure for scientific and scholarly Ayurveda research.
Professor Wele has worked as a practitioner and instructor for more than 25 years, researching symptoms and other phenomena related to asthma, depression, various neuropsychological disorders, diabetes, polycystic ovarian syndrome (PCOS/PCOD), and cancer. In addition to her scholastic responsibilities in teaching and research, she is also going to be busy preparing the establishment of the future European Institute of Ayurvedic Sciences, making sure that the European academic center of traditional Indian healing should be located in Debrecen.
 Her immediate objective is to make it possible that practicing medical doctors should be able to study ayurvedic healing in the framework of a two-year training program starting as early as September 2017, so that they could officially fit it into their medical practice as specialists of the field.
The first class of the English-language optional course "Introduction to Ayurveda and Integrative Practice of Clinical Medicine" will be given during the first week of the second semester, starting on February 13. Students of medicine, pharmacy, and dentistry may sign up for the course in the Neptun system as of February 13. For any further information, write to ayurveda.dept@unideb.hu.
Press Office