Scientists from Iran and Hungary may jointly research the way to modernise traditional Asian medicine. This was one of the topics on which leaders of the University of Debrecen and Shahid Beheshti University of Tehran negotiated last Friday.
A six-member delegation from one of the most important medical universities in Iran paid an official visit on Friday at the University of Debrecen. The aim of the delegation, led by rector Ali Asghar Payvandi, was to prepare the way for a thematic cooperation between the two institutions in the fields of medical and health sciences, with special attention to the development of health industry products and services.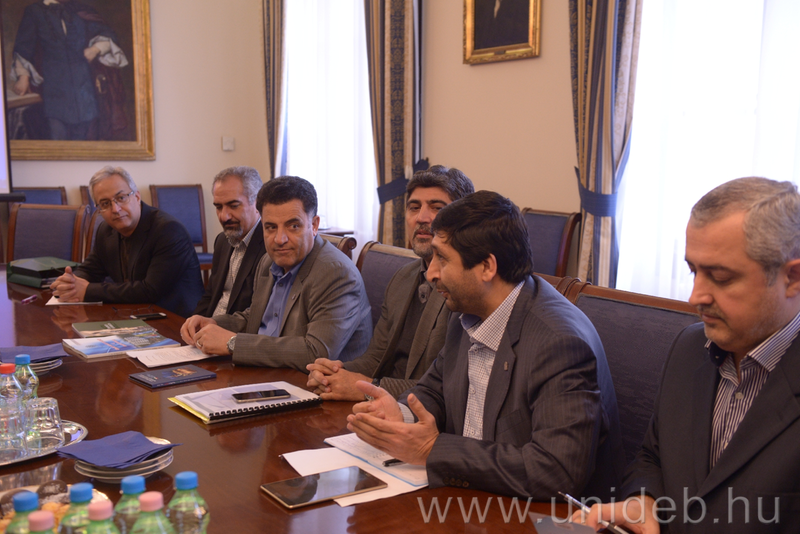 At the meeting, the university leaders agreed that their respective institutions would conclude individual agreements in the field of performing chemical-analytical tasks supporting pharmaceutical and food industry, as well as clinical investigations, in connection with the scientific and technological cooperation between the two countries. In addition to the above, the Iranian party had also signed an agreement with the National Research, Development and Innovation Office (NKFIH). According to this latter agreement, they would jointly support the launching of research and development projects coordinated in strategic areas of great importance for both countries.

"In this cooperation, special attention will be devoted to joint research aimed at the modernisation of traditional Asian medicine, which is a field that has its own faculty at the Iranian university", Szilvássy highlighted from the proposed agreement.


Primarily because of health industry being one of its focus areas, the University of Debrecen is a very important participant in the international research and development cooperation programme between Iran and Hungary. A significant contributing factor is also the presence of internationally accredited clusters around the University of Debrecen in health industry sectors that are important for the Iranian partners.

On the basis of their preliminary information and the agreement concluded with the NKFIH, from among Hungarian institutes of higher education, the leaders of the Iranian wish to conclude the cooperation agreement with the University of Debrecen in the fields of medical and health science research and development areas. The signing of the memorandum is expected to take place in Iran in Februrary 2017.
 
Press Office