The 2nd Flemish-Dutch Cultural Festival in Debrecen will start with a book launch organised in the framework of Science Cafe, a series of scientific presentations of the UD.
The Department of Dutch Studies of the UD has represented the Dutch and Flemish language and culture in the town and at the university for decades. So it is no surprise that the series of programmes, which has been supported by the Representation of the Flemish Government in Hungary and the Netherlands Embassy in Budapest, was initiated by Gert Loosen, lecturer of the Department of Dutch Studies, last year. Its objective remains the same today: to show and promote shared stories in the past and give a glimpse into contemporary culture.
In the framework of Science Café, Stefan Hertmans will present his poetic novel, which was inspired by memoirs, childhood memories, and the inner stories of the paintings of the author's grandfather. War and Turpentine has been one the biggest bestsellers in recent years in Belgium and the Netherland. The book has won several prestigious literary awards, and has become a contemporary classic by today. Readers can meet the author at the book launch, which will take place at the Libri book shop in the Forum Mall (Debrecen, Csapó u. 30.) on 25 April, Wednesday, 17:00.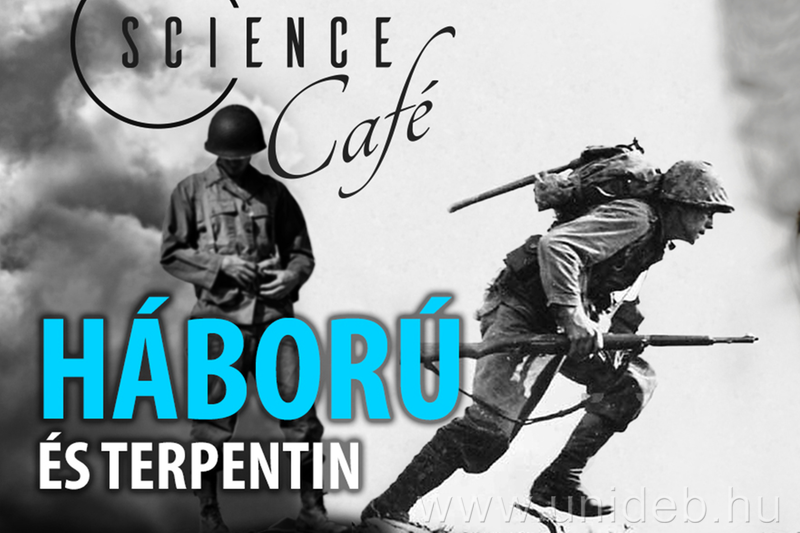 The series will continue with an exhibition at the Méliusz Library entitled "Little Hungarians", which is about the Belgian-Hungarian child-saving missions. In the mid-1920s, in the framework of a charity action, Belgian families received more than 20,000 Hungarian children for several months. The gesture was repeated after WWII, although in different circumstances and on a different scale.

The exhibition will be opened by Marie-France André, Ambassador of the Kingdom of Belgium to Hungary, on 3 May, 14:30, which will be followed by a presentation held by Vera Hajtó, historian, co-curator of the exhibition.
On 7 May, 19:00, Gyula Szilágyi and the Vox Antiqua choir will give an organ and vocal concert entitled "Dutch and Flemish masters in Debrecen" at Nagytemplom.
The series of events will continue on 24 May, 18:00, when Marcell Pető piano artist will play Dutch and Flemish piano works to the audience at the Kodály Zoltán Grammar School Specialising in the Art of Music. In addition to his career as a musician, Mr. Pető obtained his degree at the Dutch department.
The cultural festival will be wrapped up at the Apolló cinema by the Flemish-Dutch film days, which was organised in cooperation with the European Capital of Culture Debrecen 2023 Programme Office.
Press office