The Finnish ambassador to Hungary and the deputy Israeli ambassador arrived at the University of Debrecen on Wednesday for an introductory and familiarization visit. Vice Rector for Education Elek Bartha received the Finnish diplomat in the morning and the Israeli diplomat in the afternoon in the rector's council room of the Main Building.
This was the first time Pertti Anttinen, Ambassador Extraordinary and Plenipotentiary of the Republic of Finland, had visited the University of Debrecen (DE)  Elek Bartha presented the institution's educational structure, international and corporate relations, and the students' sports and cultural opportunities to the diplomat, who was also accompanied by his wife on his visit to Debrecen.

The ambassador received detailed information from Dean Róbert Keményfi about the training offered by the Faculty of Arts, with particular attention to "small" languages, which - among others - can be mastered by the teachers of the Department of Finno-Ugric Linguistics of the Hungarian Institute of Linguistics.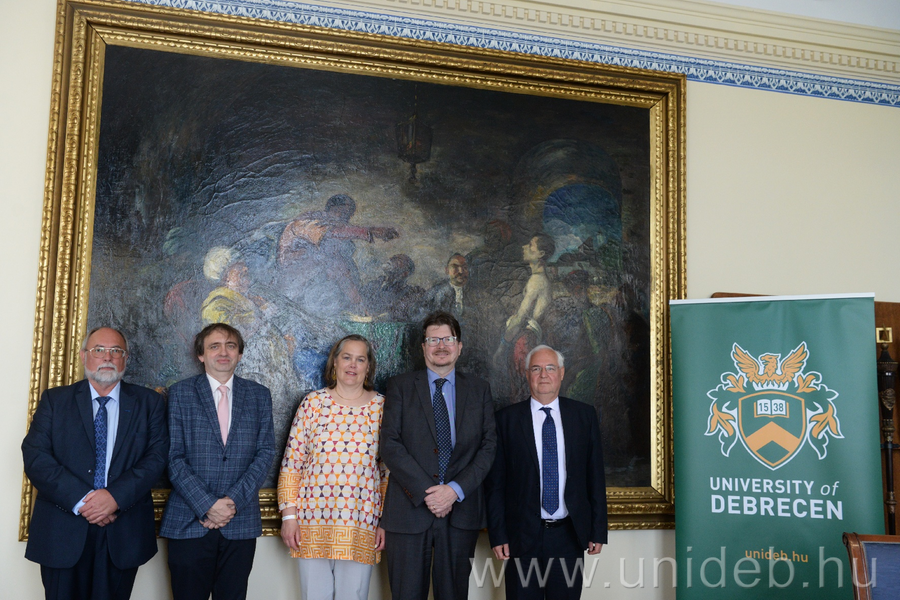 Pertti Anttinen said that his aim is to further deepen the traditionally good Finnish-Hungarian relations resulting from language kinship, and he promised that the embassy will continue to monitor the work of the Department of Finno-Ugric Linguistics in Debrecen.

Following the meeting with the vice-rector and the dean, the ambassador also met university students studying Finnish, guided by Professor Sándor Maticsák , head of the Department of Finno-Ugric Linguistics.

Moran Birman, the first councilor to the Embassy of the State of Israel in Budapest, also paid a visit to the university on Wednesday.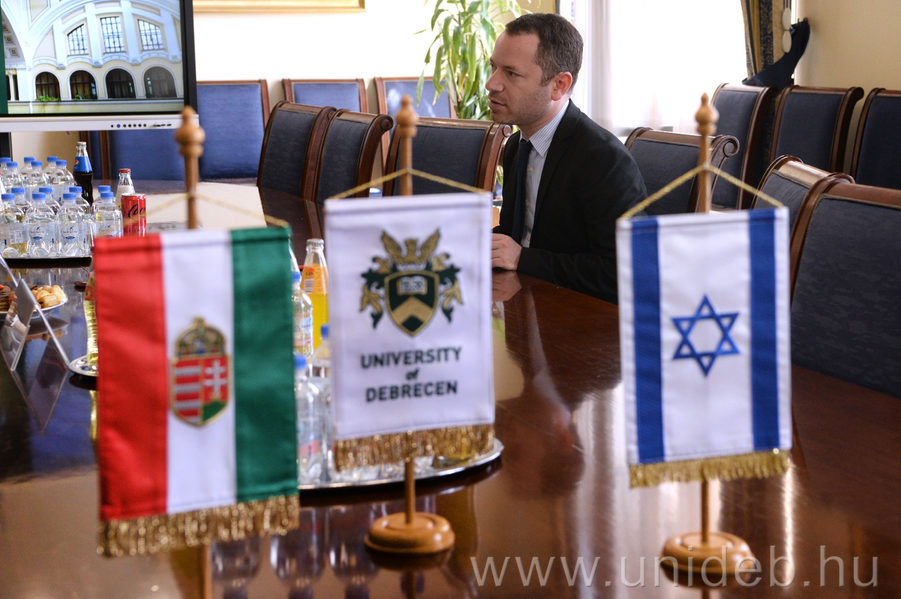 After his diplomatic post in the US, the deputy ambassador arrived in Budapest in August 2022. This was his first visit to the countryside, which was mainly for introductions and familiarization, during which he also met a group of Israeli students studying at the University of Debrecen.
The diplomat learned about the history of the university and recent developments through the presentation of vice rector Elek Bartha. They also touched upon the studies of Israeli university students, and the place of Israel and Israel and Israeli scientists in UD's international relations. These relations are successful and multilateral with the university having an Israeli honorary doctorate and their joint participation in numerous international competitions.
Throughout his trip to Debrecen Moran Birman was accompanied by László Hunyadi, DE professor emeritus, who is also the honorary consul of the State of Israel.
Press center - BZs