In addition to meeting South African students enrolled at the University of Debrecen, the high-ranking members of a delegation from the Republic of South Africa have learned about the program offer of our institution and the scholarship opportunities available through Stipendium Hungaricum.
The representatives of RSA, Nkosinathi Sishi, Kgabo Matjanet and Temwa Moyot, were welcomed by Elek Barta on Thursday, June 1. The agenda at the meeting included a presentation on the program offer at UD, given by the Vice-Rector for Education, and a discussion of a variety of academic opportunities available at the university.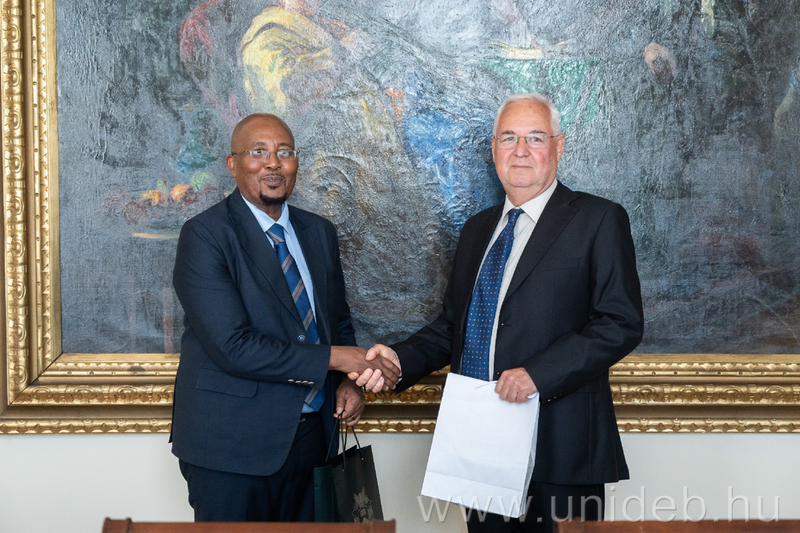 "The programs offered by the University of Debrecen are internationally known and recognized; therefore, they tend to become more and more popular among international students. At present, more than seven thousand students from 133 countries are enrolled in almost 80 majors offered by our 13 faculties in English," said Elek Bartha.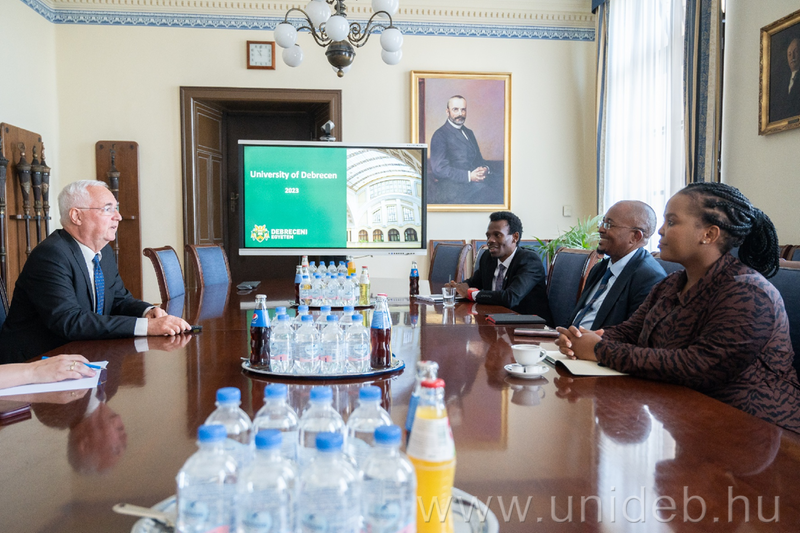 Currently, there are 56 students at the University of Debrecen from South Africa, 27 of whom have come to Hungary within the framework of the Stipendium Hungaricum scholarship program, supported by the Hungarian government.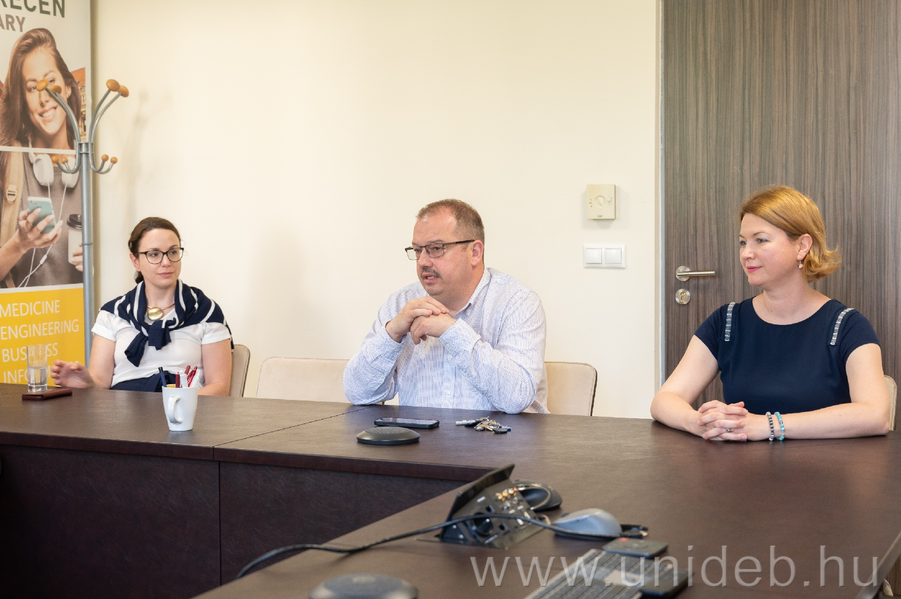 The members of the delegation have also conducted negotiations concerning future program possibilities and support opportunities of South African students at the Coordinating Centre for International Education of the University of Debrecen.
Press Center - TB