With the participation of 25 companies, on Thursday the Faculty of Engineering of the UD organised the 25th Professional Building Energetics and Building Services Days, and the international EEMC'19 Mechatronics Conference , which in turn was attended by presenters from over 10 countries.
- The 21st century demands the application of new technologies which students need to acquire so that they can leave university as engineers in possession of the kind of knowledge that can also facilitate their job search helped by their knowledge and professional ties that they have acquired at university, said Edit Szűcs, dean of the Faculty. She added that while earlier only professional days were organised, these days there are independent events organised by the individual departments in their own fields.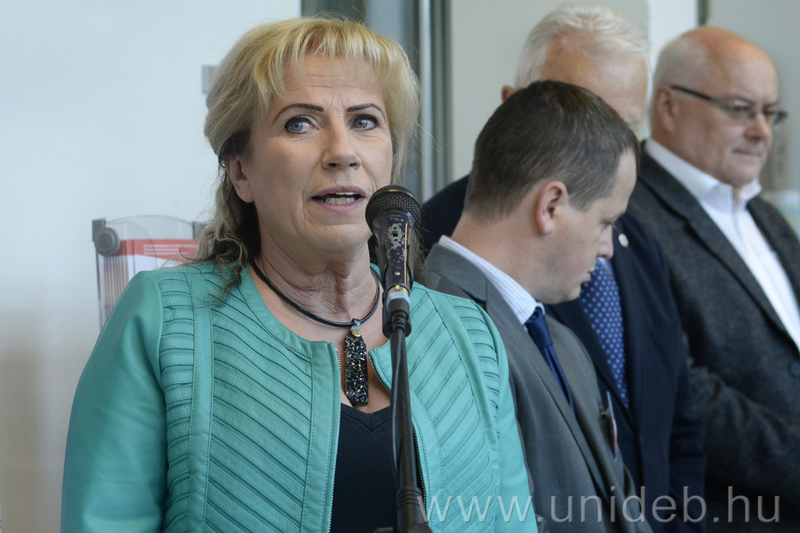 The results are reflected in the numbers, the opening ceremony of the Professional Building Energetics and Building Services Days was told, because, since training began at the Department of Building Energetics and Building Services  in 1991, it has resulted in 1250 theses, 193 dissertations, and 49 building engineering degrees.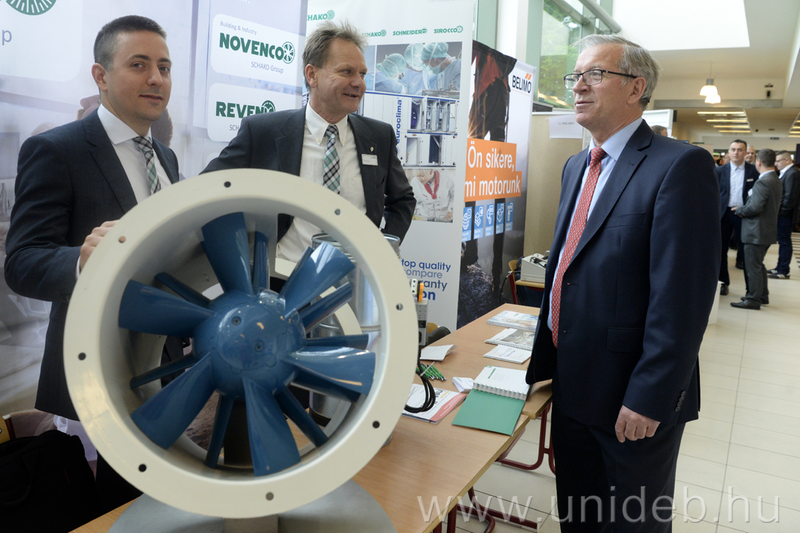 A majority of the companies that participate in the exhibition have had connections with the department for years now, as their employees regularly participate in the department's training and also take an active part in the practical implementation of students' compulsory 6-week professional work practice.      
– Our key to success is that the department actively involves representatives of building energetics and building services in the training. In 2017, it was with their help that we developed  model curricula that meet the requirements of the Hungarian Chamber of Engineers, head of department Imre Csáky stressed.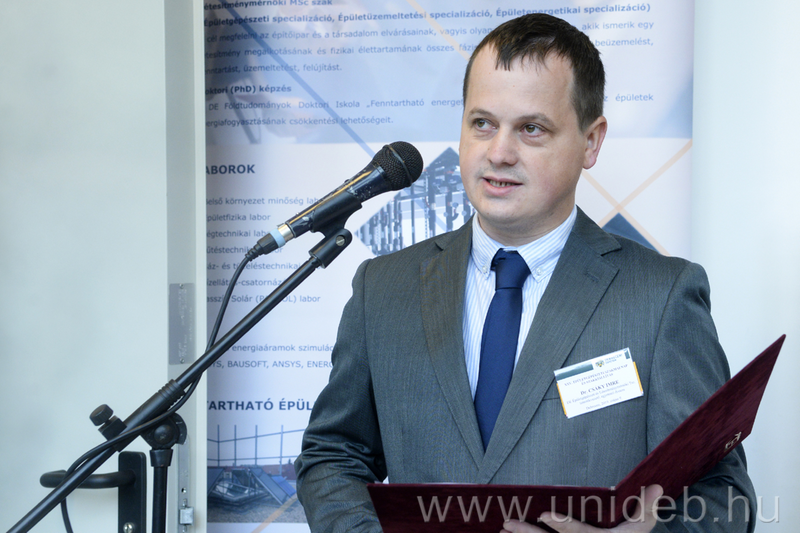 – 25 years is a long time; the event's existence proves its viability and also suggests that it makes sense to continue it, Zoltán Gyurkovics said in his welcome speech. The Chairman of the Building Energetics and Building Services Chapter of the Hungarian Chamber of Engineers stressed that the Professional Days are also a venue for important meetings  since the event provides opportunities for different generations to exchange views and experience at the same time enabling the introduction of innovative novelties, the expert added.
On the same date the two-day-long event series of the EEMC'19 Mechatronics Conference also began attended by specialists from more than 10 countries including Syria, Pakistan, Potugal, Turkey, and our neughbouring countries. The event was organised by the Department of Mechatronics of the Faculty of Engineering.
- Mechatronics has by now entered a new phase of development, it has undoubtedly become an unavoidable engineering science , said Géza Husi. Pointing out the close relationship between the two series of events he remarked: buildings need to provided with machines - this is what today's Professional Days have shown, and the machines need to be operated - and this topic is discussed at the two-day programme of the international conference.
Press Office