Over 60 medical students received their diplomas at the University of Debrecen on Saturday. 23 Hungarian and 41 international students took the Hippocratic Oath at the ceremony.
- When you have taken your oath and joined the community of physicians, your first thought should be gratitude to all who have helped you along the way to become a physician – said László Mátyus, dean of the Faculty of Medicine at the ceremony.

Professor Mátyus emphasized that the fresh graduates had studied at one of the most prestigious universities and faculties of medicine in Hungary, which is recognized all over Europe.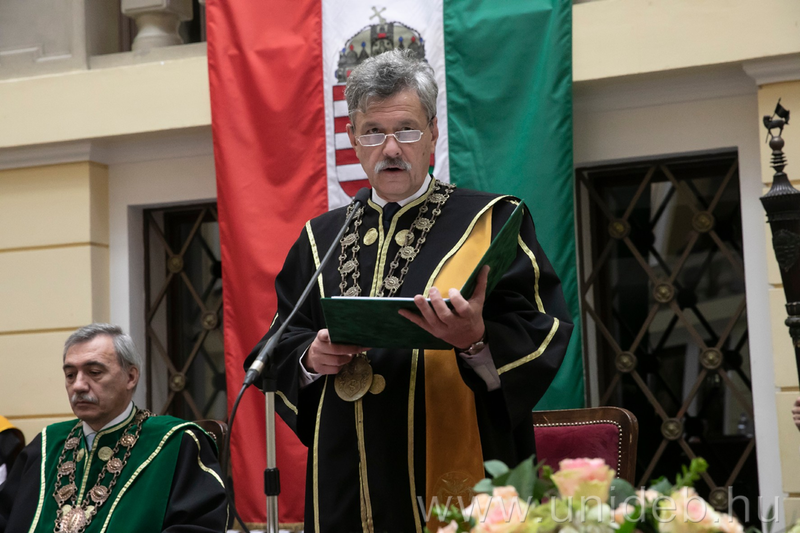 - The University of Debrecen has always been proud of its stability and constant development. We have been open-minded, yet sought to preserve the traditions of our medical education programmes – added dean Mátyus.

Professor Mátyus highlighted that the fresh graduates were perfectly prepared to do their job as medical doctors, but also emphasized the importance of life-long learning.

23 Hungarian and 41 international medical students have received their diplomas at the Faculty of Medicine.


- We, the vice rector of the University of Debrecen and the Senate, award you with the medical doctor title to recognise your hard work, which comes with all the rights and privileges that you deserve according to law – said vice rector László Csernoch.   


At the ceremony, seven fresh graduates received DETEP certificates for their achievements in the Talent Management Programme of UD (Akpeji Omagu Anne, Awonaiya Omonika Eunice, Ehinmosan Ayoleyi Orowole, Idara-Umoren Enoabasi Omonigho, Igbinosa Dorothy Amanda Oduname, Jalil Maira, and Nartey Naarki Yawa).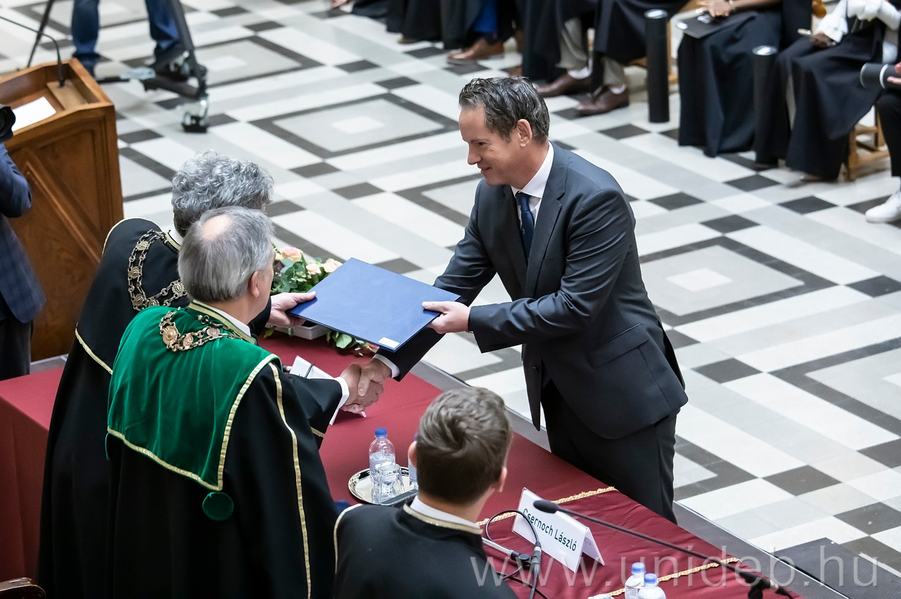 Based on the votes of students, the Faculty awarded three teachers with the Teacher of the Year title for their outstanding work. László Csernoch, teacher of the Institute of Physiology was recommended by 2nd-year students, Dezső Tóth, associate professor of the Institute of Surgery was supported by the 6th-year Hungarian students, and Szabolcs Garbóczy, assistant lecturer of the Department of Psychiatry received the title based on the votes of 6th-year students of the English course.
Freshly graduated Fernandes Reuben Ryan received the certificate of merit from the president and the vice president of the Student Council for his academic and community work.
Press Centre - CzA