Chen Kun, education Counsellor of the Chinese Embassy in Hungary visited the Confucius Institute of UD on Tuesday. At the event, the Hungarian director of the Confucius Institute of the University of Miskolc gave a presentation to students about industrial developments in China.
Mr. Chen Kun was welcomed in the Main Building by vice dean Péter Csatár and Pál Csontos, Hungarian director of the Confucius Institute. The education counsellor was informed about the academic results of Chinese students and the operation of the Institute. He also met Chinese students and teachers.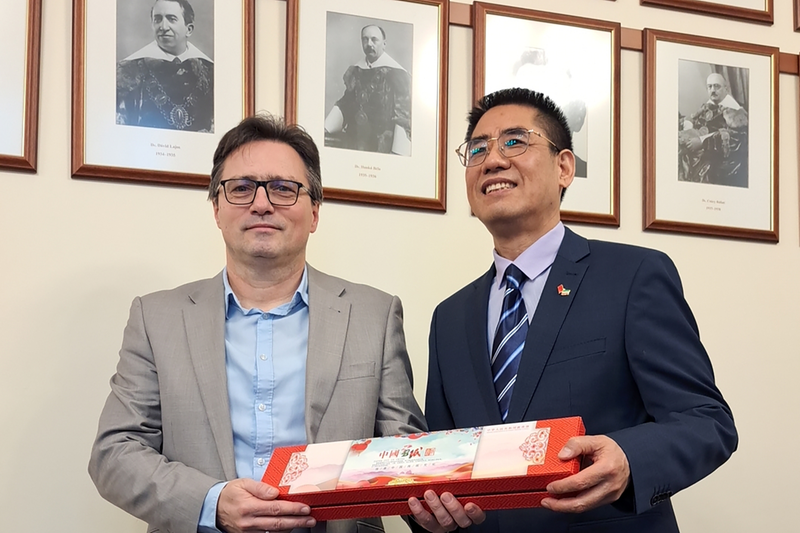 About 60 Chinese students attend courses at the Faculty of Humanities. Most of them study Hungarian language and culture, some of them are PhD students in the philosophy and linguistics doctoral programmes.

- The Faculty is still looking forward to cooperating with Chinese partners, and to receive Chinese students, so that they can promote our language and culture when they return home – said Mr. Csatár at the meeting.

The vice dean for strategic and business affairs highlighted that the number of students in the Confucius Institute who study Chinese is increasing, and the contact network of the Institute is expanding in the town as well as in the region.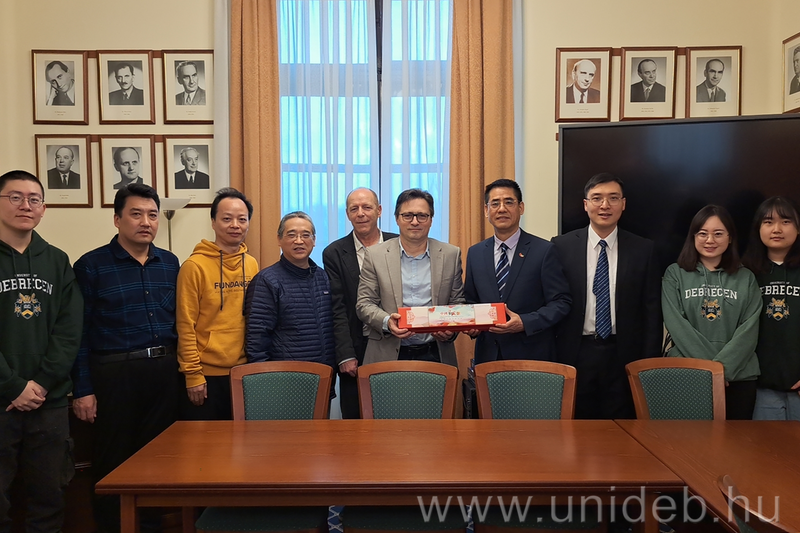 Mr. Chen Kun pointed out that Péter Csatár had done remarkable work in launching the Institute in 2019. The Confucius Institute has an outstandingly high number of students who study Chinese language and culture. The operation of the Institute and its regional and national programmes are highly appreciated by the Embassy.

He also emphasized that speaking Chinese will be an asset in the near future, due to the growing number Chinese companies in the region.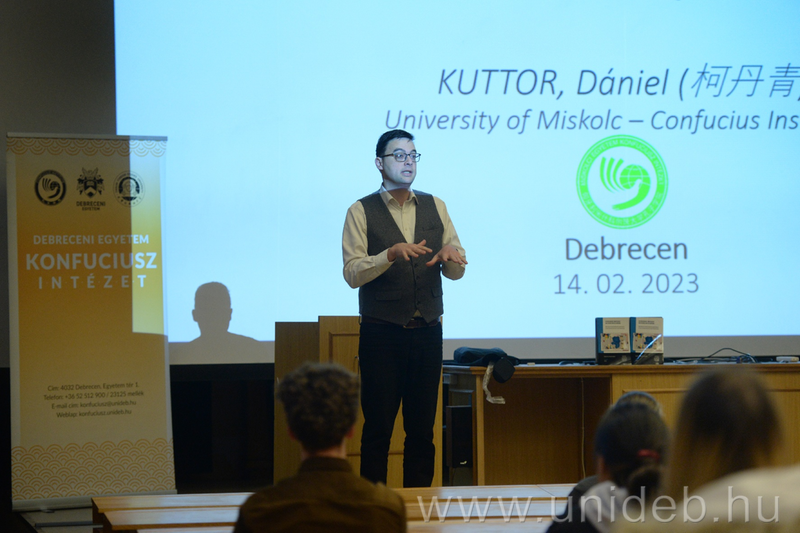 In the afternoon, Dániel Kuttor, director of the Confucius Institute at the University of Miskolc, an economist, who teaches Chinese business development and foreign economic relations, held a presentation in the auditorium at the first session of the series entitled Lectures on Chinese Culture.

The English-language course was launched in 2020 in order to transfer knowledge  to students about Chinese culture in the light of the changing political and business environment, and about potential analogies with the changes and developments underway in Hungary.
After Mr. Kuttor's speech, Boglárka Legeza, who works at the University and National Library, gave a presentation on Chinese mythology. Students who attend the course will have an opportunity to hear Péter Kató, lecturer of the Institute of Historical Studies of ELTE, about his visit to Manchuria.
Press Centre – BZs