As the best Hungarian university offering medical education, the University of Debrecen has been ranked 228th in the Medical Science category of the Round University Ranking. The university has improved by more than 100 places in the last two years in this category.
Moving up more than 50 places compared to last year, the University of Debrecen achieved 228th place in the Round University Ranking (RUR) 2021 Medical Sciences World University Ranking finishing ahead of other Hungarian universities offering degree programmes in medicine. Of the areas assessed, UD performed best in Teaching (83), followed by International diversity (231), Financial Sustainability (289), and Research (406). 

 - The Health industry is a high-priority area for the University of Debrecen, with special focus on life and medical sciences. This great result is a proper recognition of the work we have done in these fields - explained Ákos Pintér. The Vice Rector for General Affairs of UD highlighted the importance of the steady improvement of UD, which was ranked 346th in 2019, 296th last year, and 228th this year, as the best Hungarian university on the list.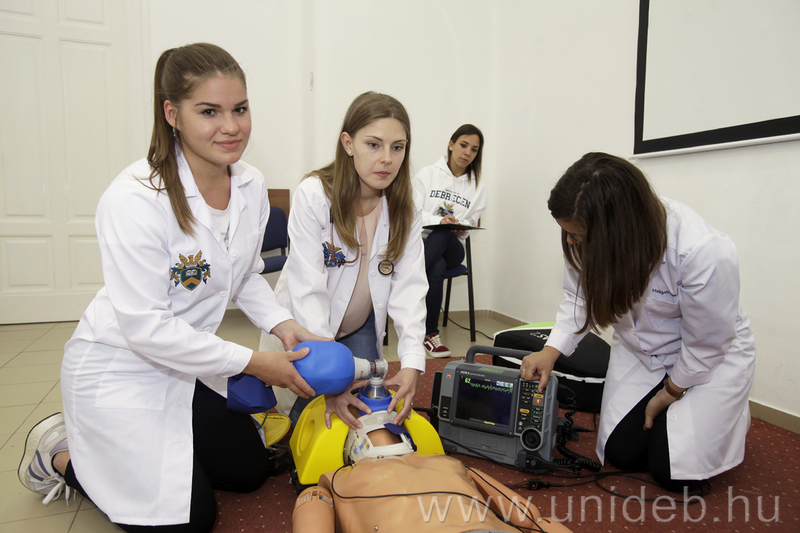 The Round University Ranking (RUR) 2021 Medical Sciences World University Ranking evaluates the performance of 505 leading universities around the world. Universities were ranked based on the same 20 indicators and four key areas of university activities, including teaching (40%), research (40%), international diversity (10%) and financial sustainability (10%), as in the RUR World University Rankings.
 
Of the Hungarian universities, in addition to the University of Debrecen (ranked 228th), only  Semmelweis University (241st) and the University of Szeged (247th) made it to the list.
 
The list is topped by three US institutions: Harvard University, Northwestern University and Washington University in St. Louis.

Press Office - TPL