His Excellency Mr. Ali Hadi Hameed Al-Bayati, the Ambassador Extraordinary and Plenipotentiary of Iraq to Hungary, has discussed issues including the increasing the number of Iraqi students enrolled at the University of Debrecen and the opportunities for cooperation in research and development with Rector Zoltán Szilvássy. During his official visit, Ali Hadi Hameed Al-Bayati also met Iraqi students at our university.
Last week, the Iraqi ambassador, who had served in Hungary for three years, visited the University of Debrecen for the first time, and he also posed for a joint photograph with international students from Iraq upon his arrival.


The Iraqi students enrolled in our institution were also mentioned during his meeting with Rector Zoltán Szilvássy. Ali Hadi Hameed Al-Bayati praised the Stipendium Hungaricum scholarship program, which plays an important part in the fact that as many as 109 young Iraqis are currently involved in study-abroad programs at the University of Debrecen. During the meeting, they discussed further possibilities for student mobility, which could open up new opportunities for young people from the Asian country who wish to pursue and/or complete their studies in Debrecen.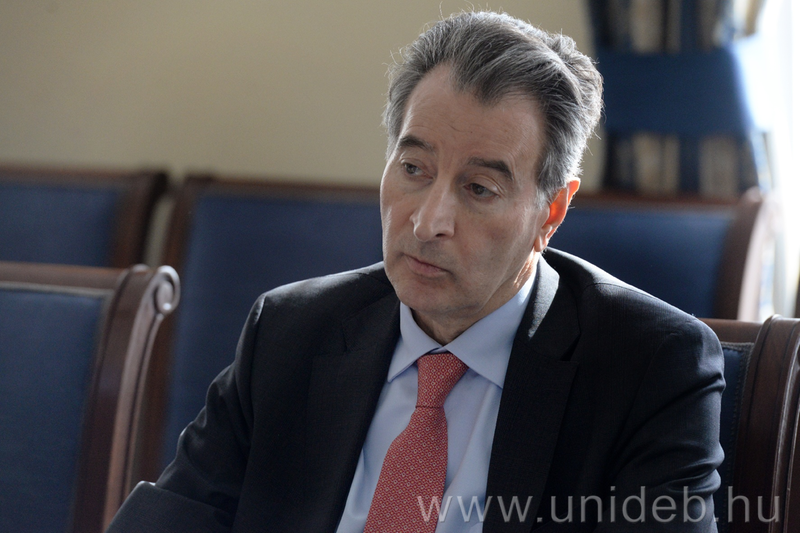 In addition to the fields of education and research, His Excellency the Ambassador was also specifically interested in the economic development efforts of our university and the unique cluster system established around the institution, the university's health industry research and development projects and the range of active ingredients, medicinal and market products developed as a result of the former.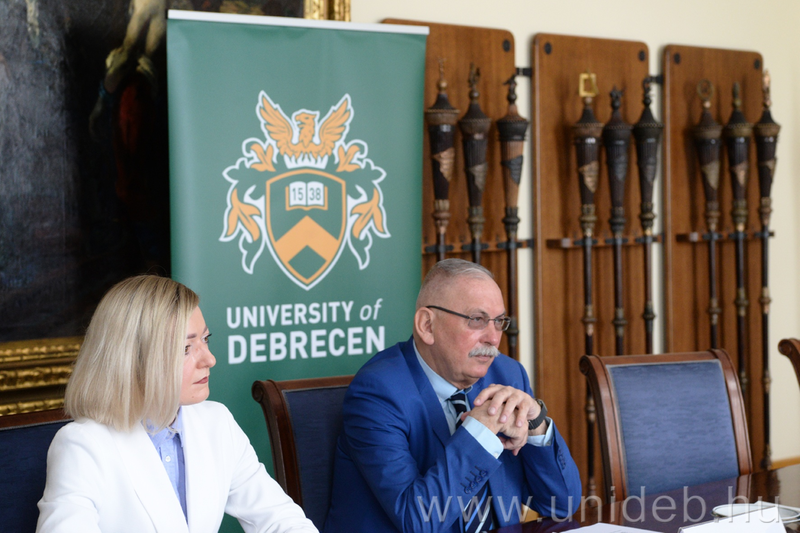 Rector Zoltán Szilvássy considered the meeting successful, as a result of which further cooperation opportunities could be examined and considered.
"The diverse network of international relations of the University of Debrecen is developing in a dynamic fashion: in addition to countries like China, India and the ones in Central Asia, ever wider perspectives are opening up with the Arab world. This is exemplified by the fact that, after the United Arab Emirates, the Ambassador of Iraq has also visited us," said Zoltán Szilvássy to hirek.unideb.hu.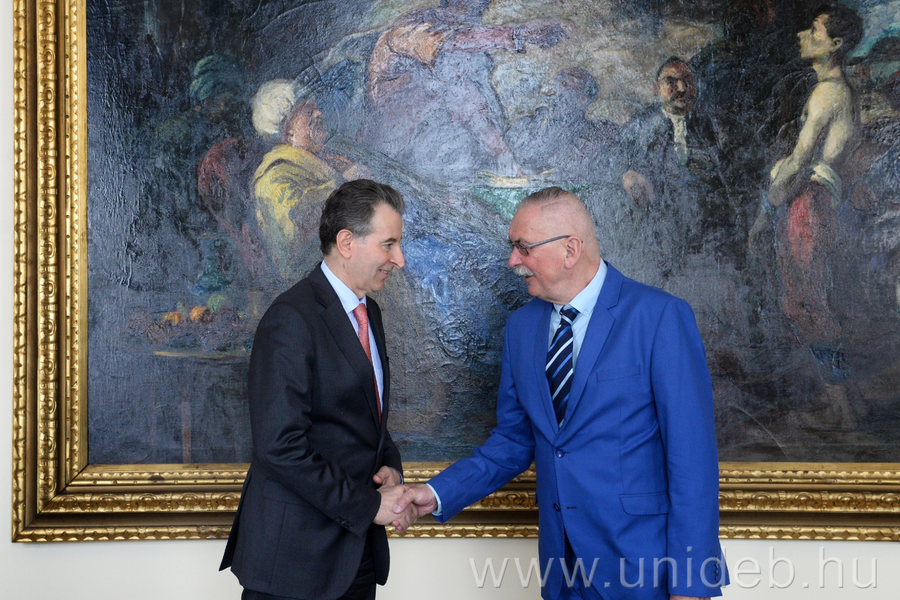 The head of our institution highlighted that they had agreed with Ali Hadi Hameed Al-Bayati to discuss potential expansions in the exchange of students, teachers and researchers, and they would also intend to extend cooperation to research and development in addition to education.
Press Center